IGBO STYLE MASK 21, Nigeria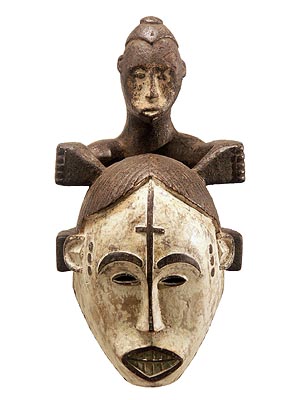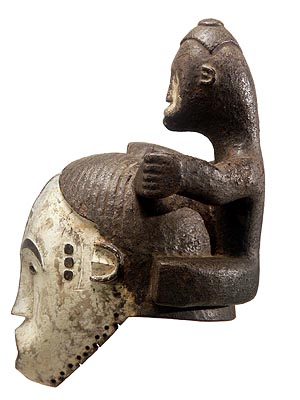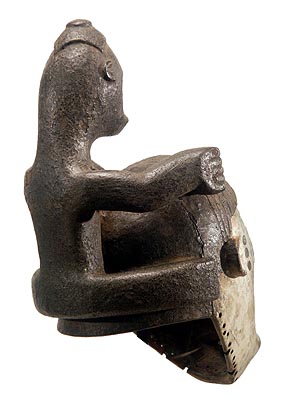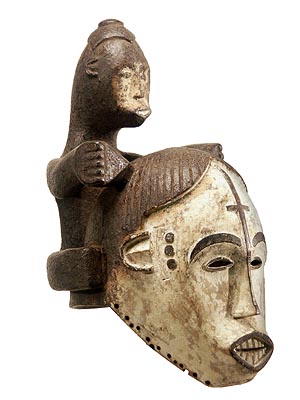 Photographs © Hamill Gallery
IGBO STYLE
Mask 21
22" high
$500
SOLOD
A common characteristic of Igbo masks is that they are painted white, the color of the spirit.
The best known among them are the so-called Maiden Spirit masks (Agbogho mmwo) which are danced by men at agricultural festivals and funerals of prominent members of the village. Topped by elaborate coiffures, these masks are said to represent the beauty and purity of deceased maidens. Since these masks lack the coiffures, they are of a different type.
In spite of its appearance, we believe this mask was carved to be sold.
RETURN TO IGBO MASK PAGE
GO TO IGBO MAIDEN SPIRIT MASK PAGE
GO TO IGBO ART PAGE
GO TO IGBO IKENGA PAGE
GO TO IGBO FIGURES PAGE
RETURN TO COUPLES PAGE
GO TO AFRICAN FIGURES PAGE
GO TO MASKS AND HEADS PAGE
GO TO NEW ADDITIONS PAGE
GO TO MASKS AND HEADS PAGE