IGBO MASK 25, Nigeria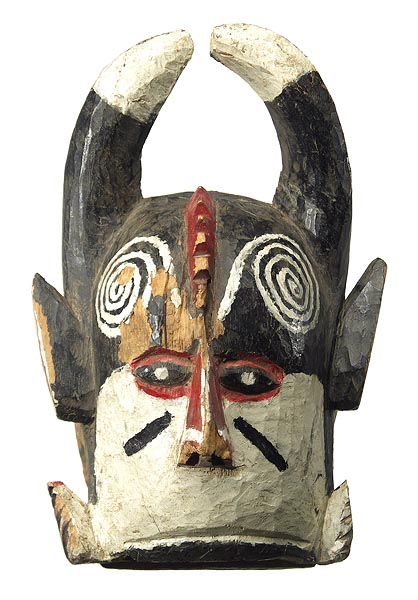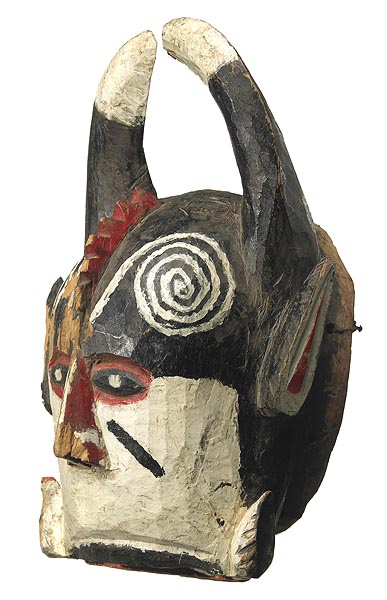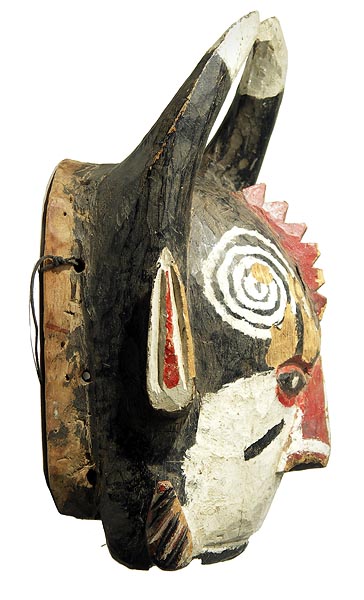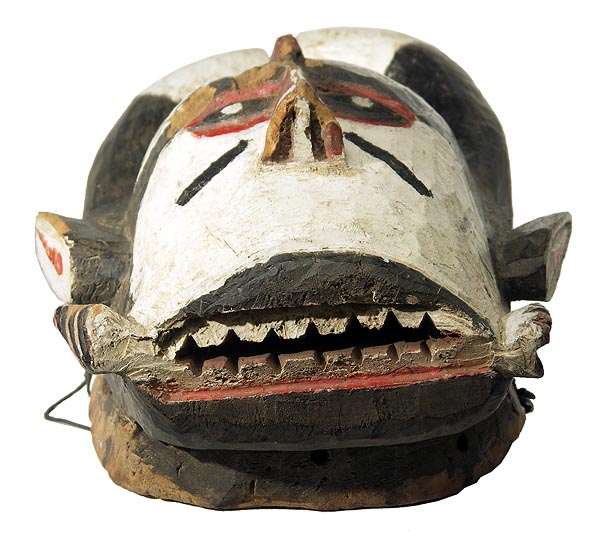 Photographs © Hamill Gallery
IGBO
Mask 25
18.5" high x 13" wide x 9" deep
$1200
SOLD
This Igbo mask has been vetted as being authentic with signs of use and age. With no eye holes it was probably worn on the top of the head as a headdress.
A common characteristic of Igbo masks is that they are painted white, the color of the spirit.
The best known among them are the so-called Maiden Spirit masks (Agbogho mmwo) which are danced by men at agricultural festivals and funerals of prominent members of the village. Topped by elaborate coiffures, these masks are said to represent the beauty and purity of deceased maidens. Since these masks lack the coiffures, they are of a different type.
GO TO MASKED, I ADVANCE EXHIBITION PAGE
GO TO IGBO MAIDEN SPIRIT MASK PAGE
GO TO ANIMALIA EXHIBITION PAGE