IGBO MASK 29, Nigeria
This Igbo mask has been vetted as being authentic.
---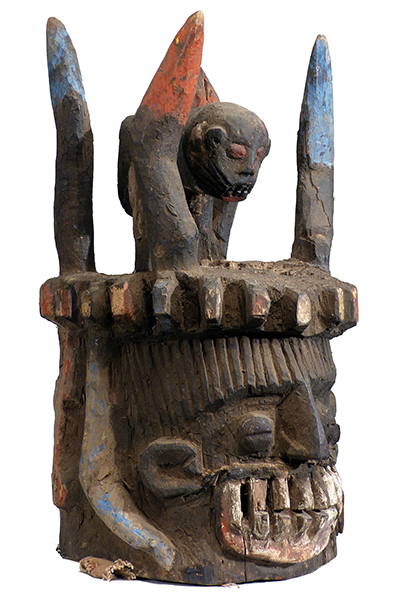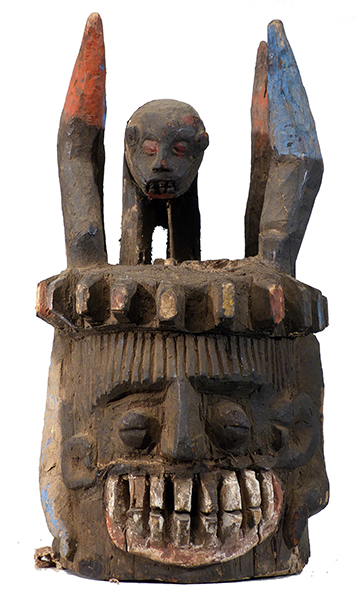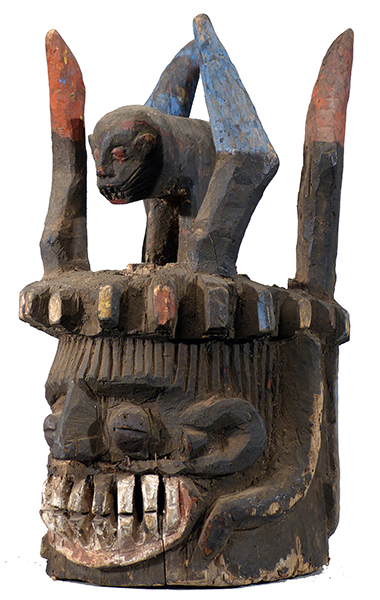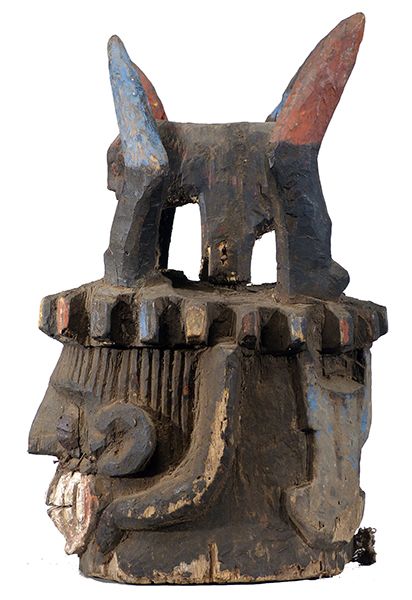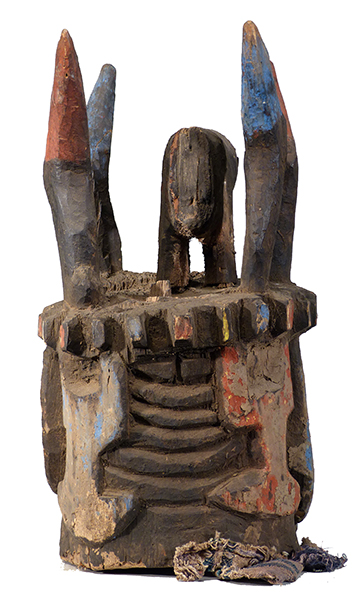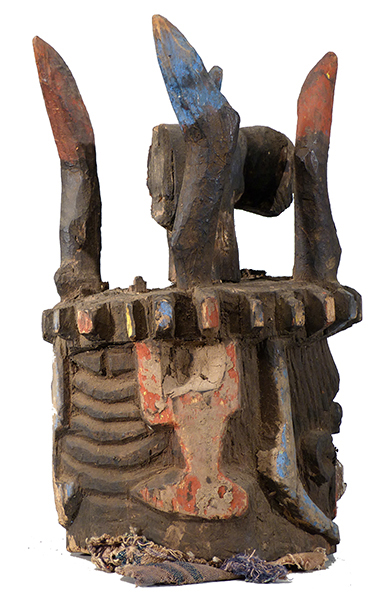 Photographs © Hamill Gallery
IGBO
MASK 29
18 " high x 9.5" wide x 11.5" deep
Nigeria
$600
SOLD
A common characteristic of Igbo masks is that they are painted. The major damage is the loss of the back half of the animal figure on top. The mouth area might have been used as eye holes or the mask was worn on the top of the head as a headdress.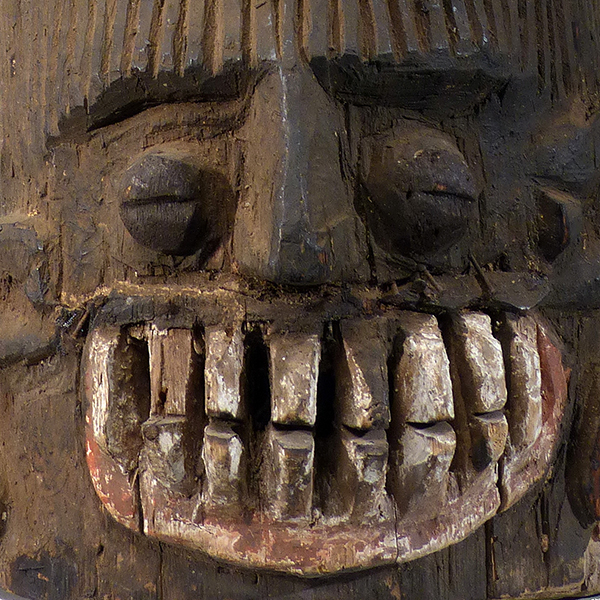 GO TO GROTESQUES EXHIBITION PAGE
GO TO MASKED, I ADVANCE EXHIBITION PAGE
GO TO ANIMALIA EXHIBITION PAGE
GO TO IGBO MAIDEN SPIRIT MASKS PAGE
GO TO OF SPECIAL INTEREST PAGE
GO TO MASKS (VARIOUS TRIBES) PAGE
MJM110216