IGBO STYLE MASK 30, Nigeria
This mask has not been vetted. Our default position is that it might have been made to be sold.
---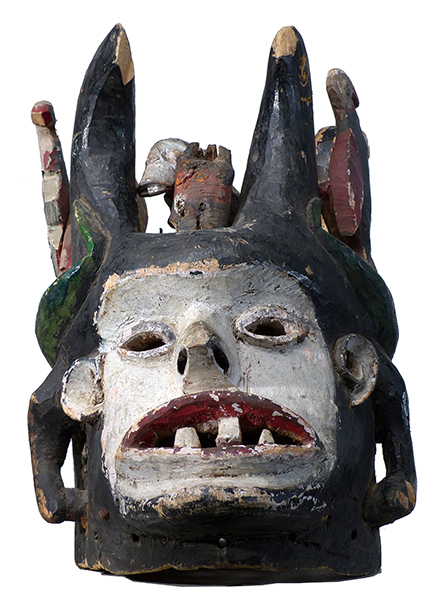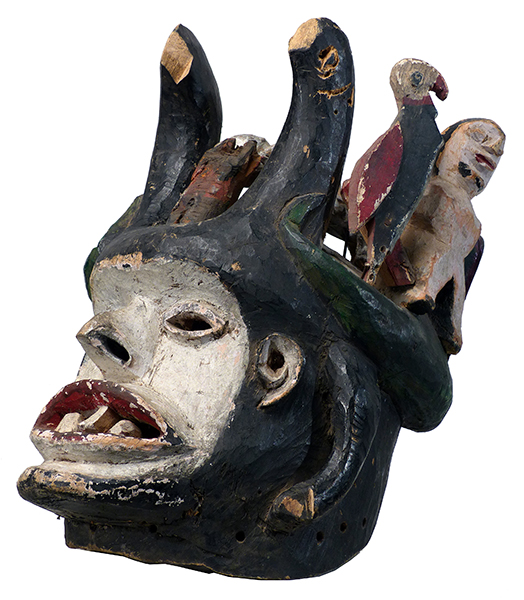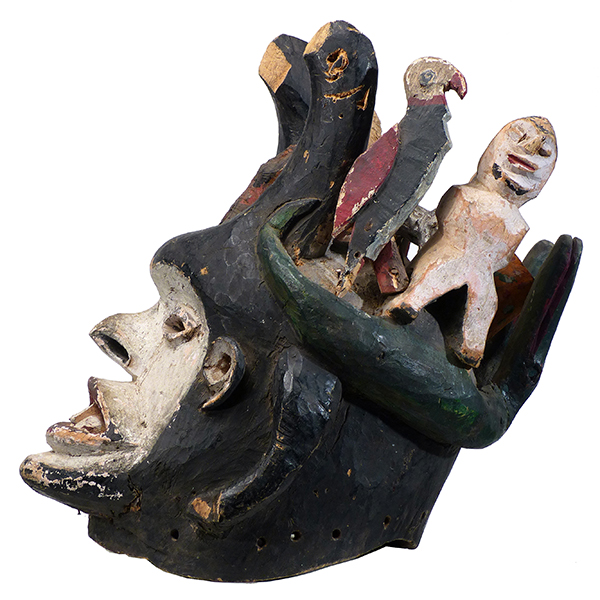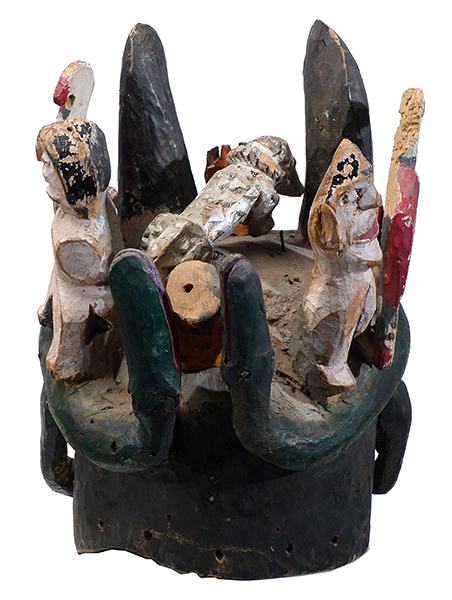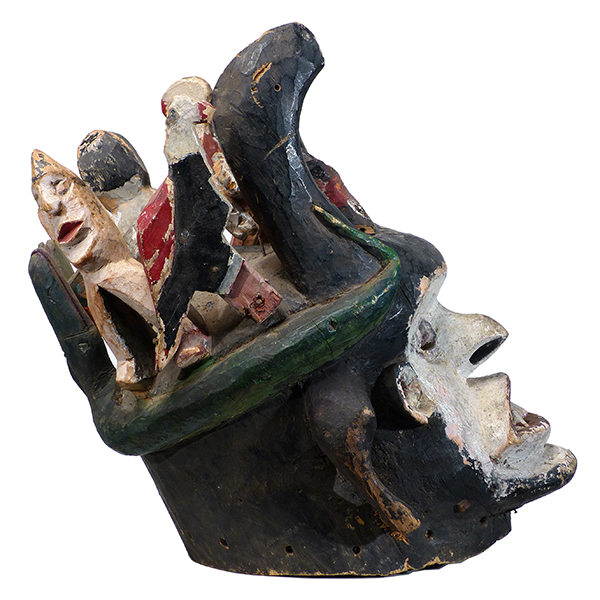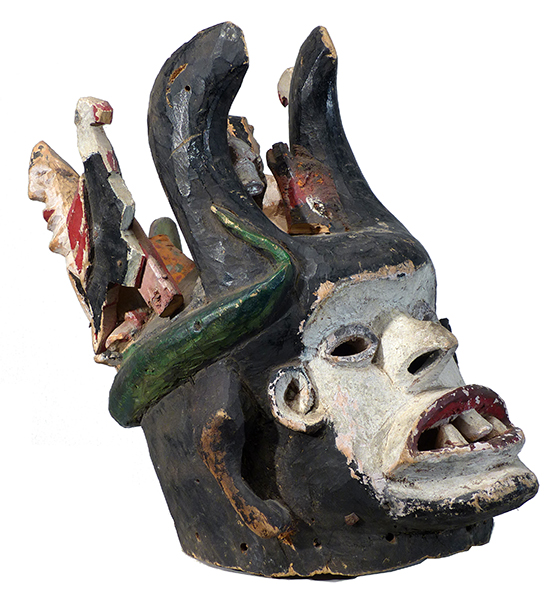 Photographs © Hamill Gallery
IGBO STYLE
MASK 30
16" high x 11" wide x 16" deep
Nigeria
$400
SOLD
A common characteristic of Igbo masks is that they are painted. The two birds and the center animal are separate pieces of wood that are fastened onto the head. The major damage is the loss of the top piece of the object on the back center of the head.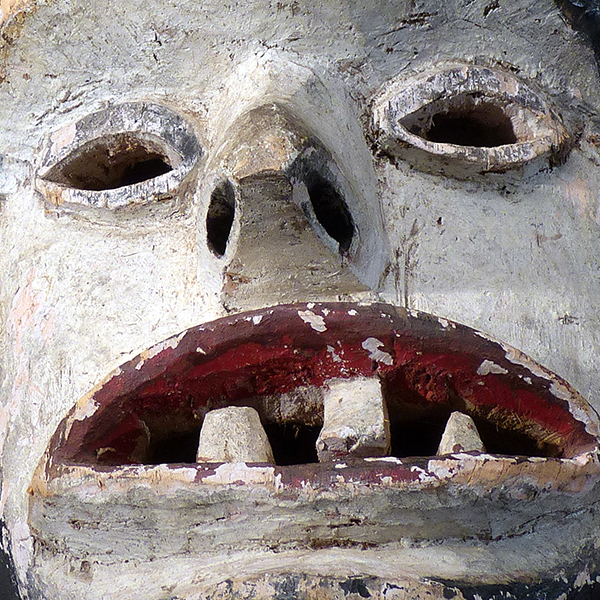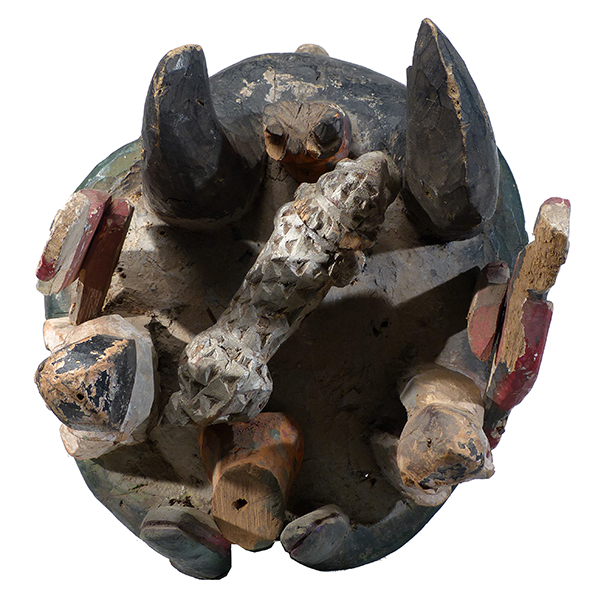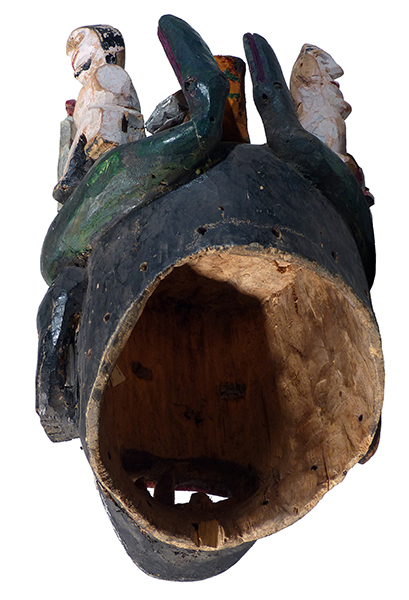 GO TO GROTESQUES EXHIBITION PAGE
GO TO MASKED, I ADVANCE EXHIBITION PAGE
GO TO ANIMALIA EXHIBITION PAGE
GO TO IGBO MAIDEN SPIRIT MASKS PAGE
GO TO OF SPECIAL INTEREST PAGE
GO TO MASKS (VARIOUS TRIBES) PAGE
MJM110416