POTO KNIFE 33 DRC
This knife has been vetted as authentic with signs of use and age.
---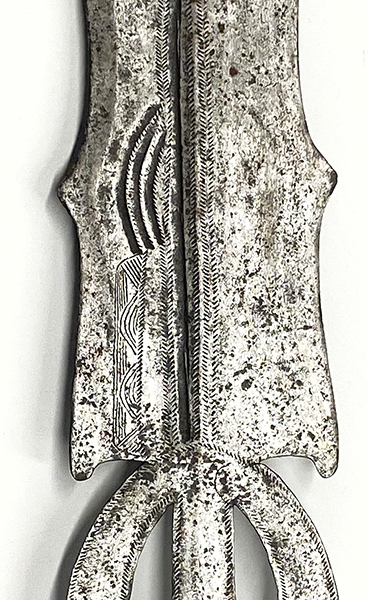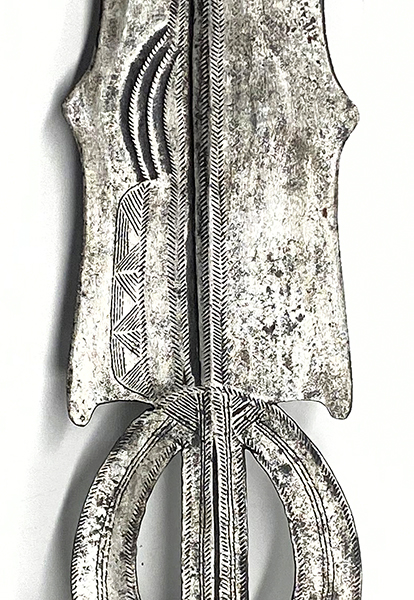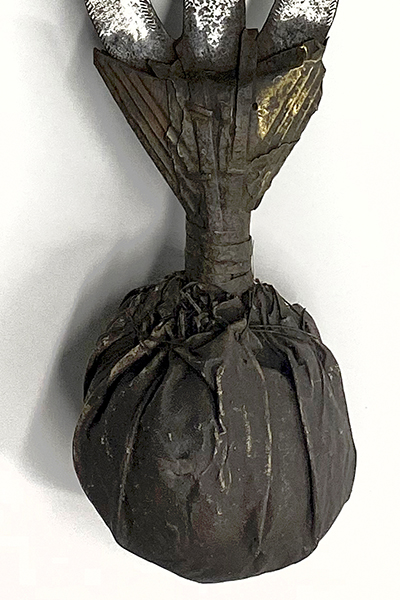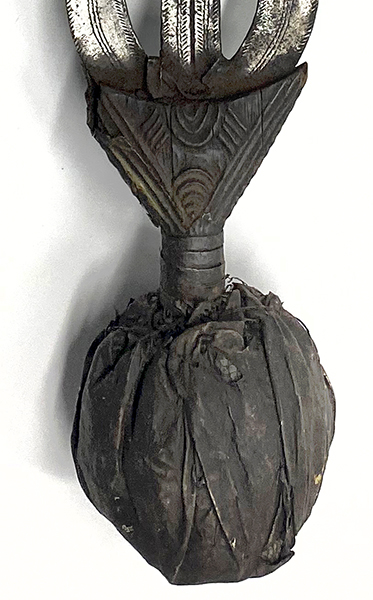 Photographs © Hamill Gallery
POTO
KNIFE 33
25.25" high x 4" wide x 3.5" deep
DRC
$250


The blade is in very good shape but the handle has a broken tip and the metal is incomplete. The leather ball is painted and may not be original.
GO TO GEOMETRIES EXHIBITION PAGE
GO TO AFRICAN METALWORK PAGE
GO TO AFRICAN METALWORKS EXHIBITION PAGE
MJM03012017