KUBA STYLE NGEENDE SKIRT PANELS 106
In spite of its appearance, this is a decorative piece, made for the art market.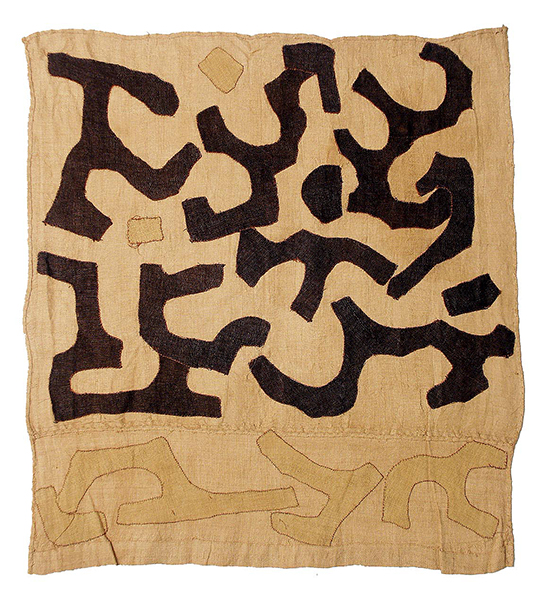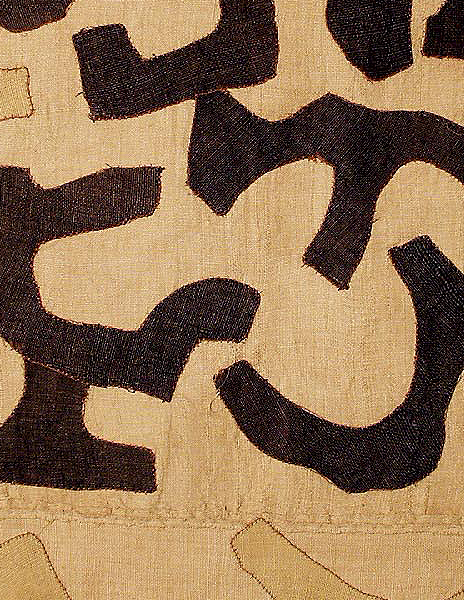 Photographs © Hamill Gallery
KUBA Style
NGEENDE DANCE DRESS PANEL 106
25" high x 28" wide
$100
This panel is made from two pieces which are individually hemmed and can be separated.
CARE: The cloth is not fragile and can be pinned onto a wall or panel for display, or framed like a work on paper. To eliminate wrinkles, the cloth can be misted with water, and then gently ironed on the back.
RETURN TO KUBA SKIRT PANELS PAGE
KUBA SKIRT PANELS ARCHIVES PAGE (ALL SOLD)

KUBA TEXTILES PAGE
KUBA SHOOWA TEXTILES PAGE
KUBA LONG PANELS
KUBA SKIRTS PAGE
RETURN TO AFRICAN TEXTILES PAGE
GO TO KUBA BARKCLOTH TEXTILES PAGE 4