KUBA STYLE BWOOM MASK 8, DRC
Despite its appearance we think this mask was made to be sold.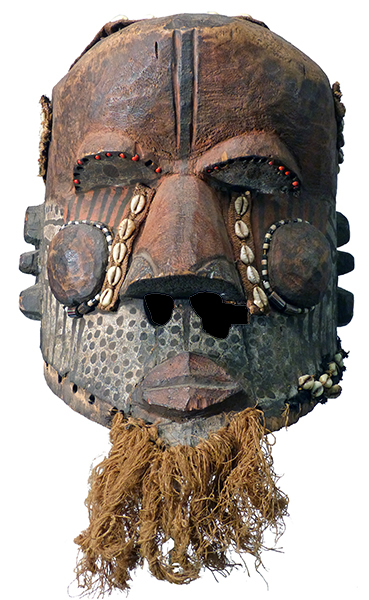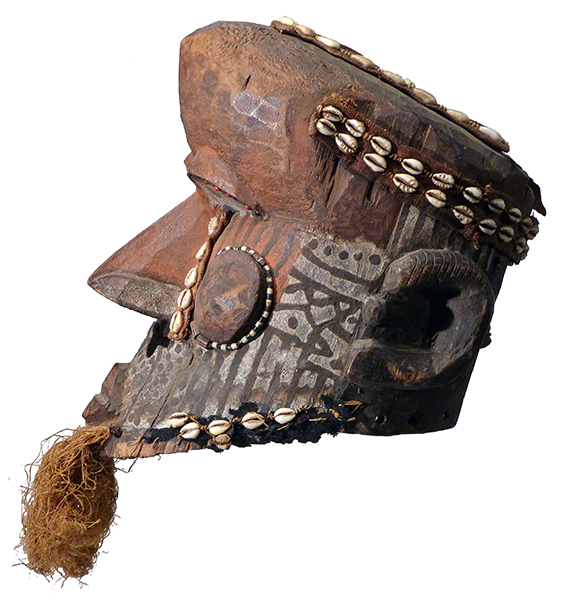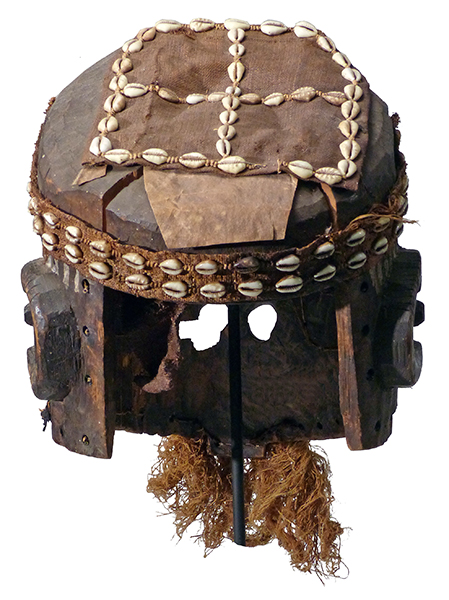 Photographs © Hamill Gallery
KUBA STYLE BWOOM MASK 8
18" high x 10" wide x 13" deep
Wood, raffia, cowrie shells, leather, glass beads, pigment
$400
DRC
This mask, with its bulging forehead, represents the evil brother, Bwoom, in a ritual reenactment of Kuba mythological origins and royal power struggles. Seeking both the throne of his brother, Mwaash A Mboy, and the king's wife, Ngaady A Mwaash, Bwoom symbolically speaks for the common man.
The black cloth and the raffia fiber on the left side bottom of the mask is fragile(see photos above). We have tried to stabilize it, see below, but it is still fragile. It is completely gone on the right side. At the worst, it could be removed to match the right side.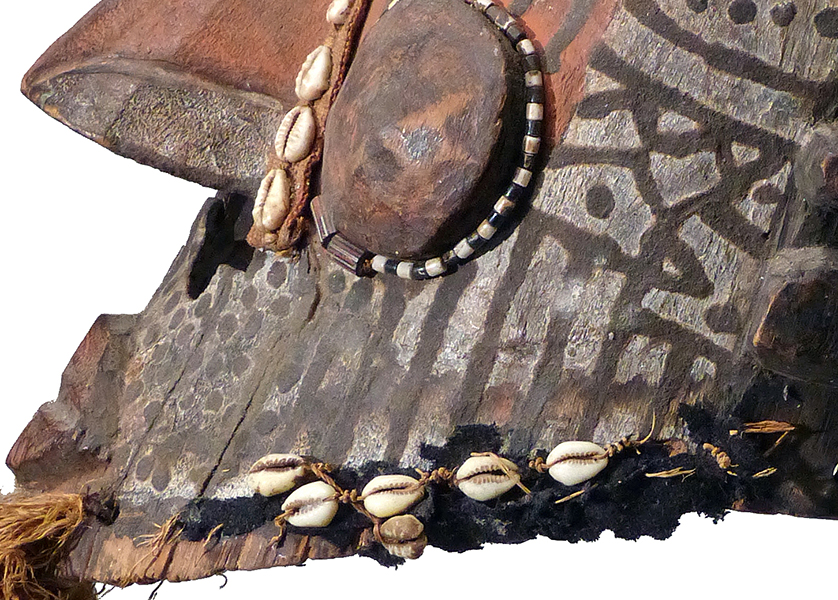 RETURN TO KUBA BWOOM MASKS PAGE
GO TO FAMILY MATTERS EXHIBITION PAGE