KUBA STYLE NGAADY A MWAASH MASK 17 WITH COSTUME, DRC
This Ngaady mask and costume have not been vetted and shows little evidence of age or use.
---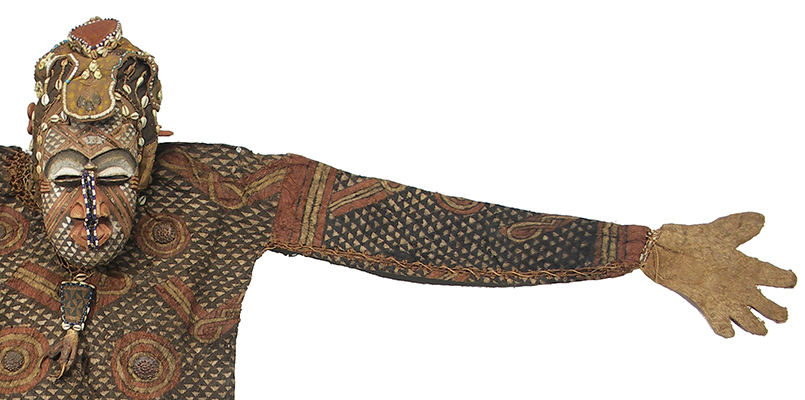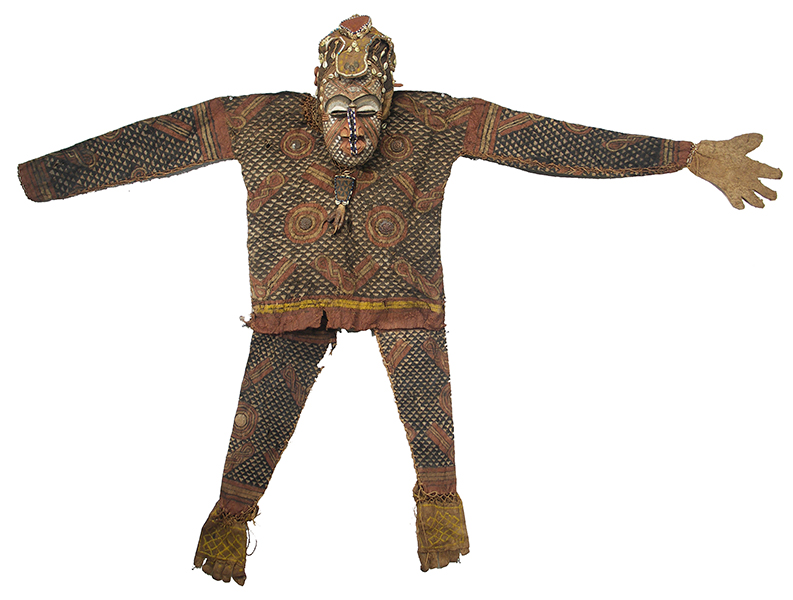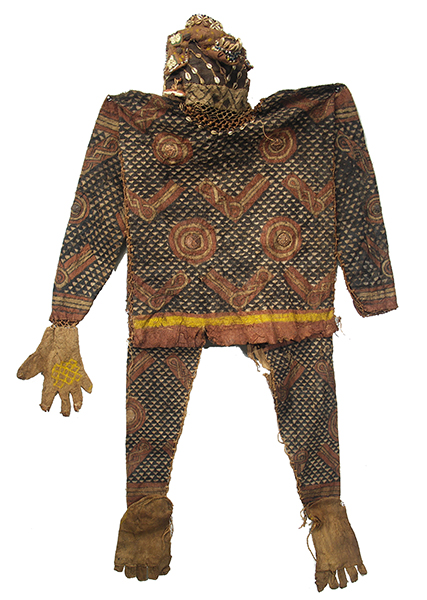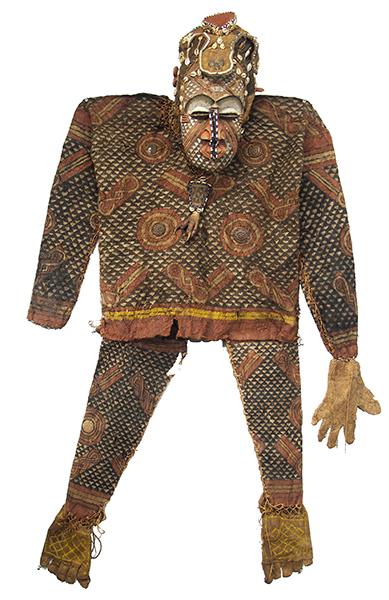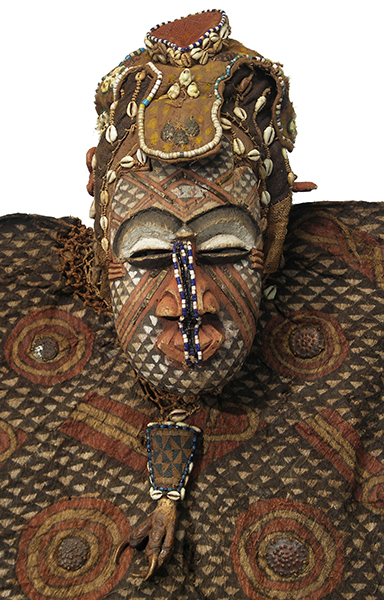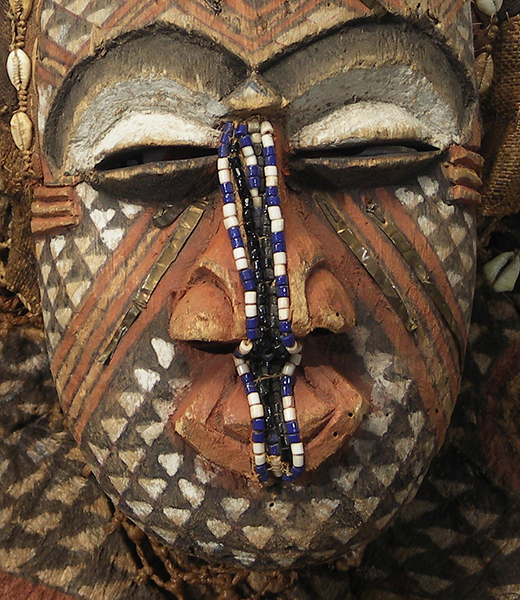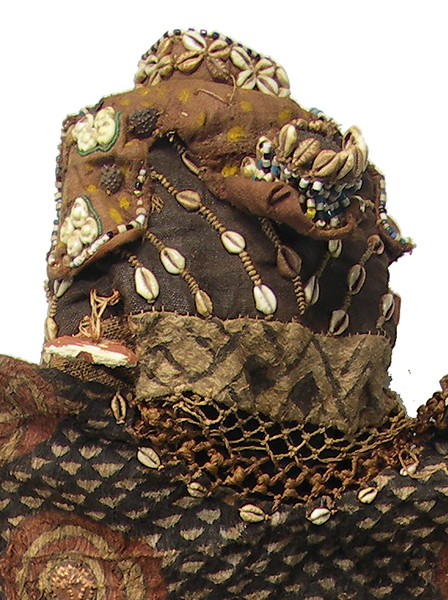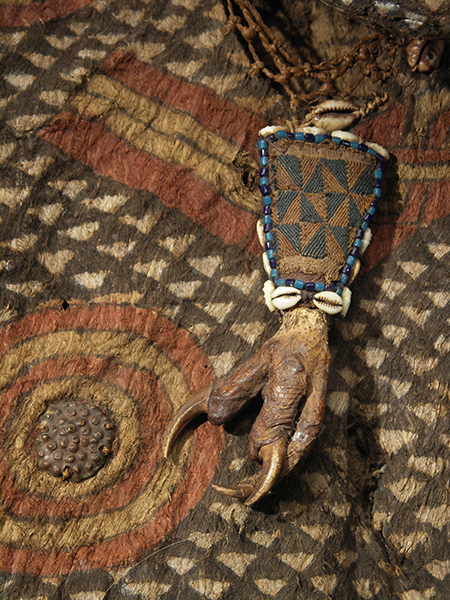 Photographs © Hamill Gallery
KUBA
NGAADY A MWAASH MASK 17 WITH COSTUME
61" high x 80" wide as displayed
DRC
SOLD
The costume, made of painted barkcloth with beads, shells and metal discs as adornment, mirrors the designs painted on the mask itself. Similar barkcloth can be seen at KUBA BARKCLOTHS. The bird claw talisman hanging in front is particularly nice. The left ear is half eaten away, the right ear is okay. There are remnants of thin metal strips on the forehead and face. Two heavy straps are inside to either hold the legs or stilts.