LEGA STYLE CAP 22, D. R. C.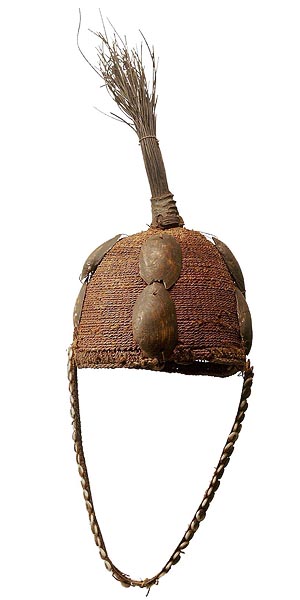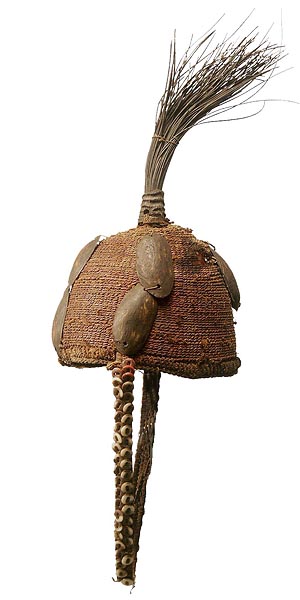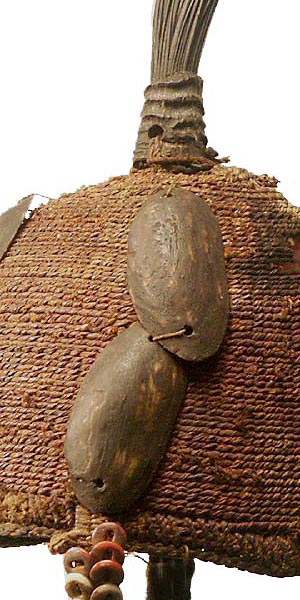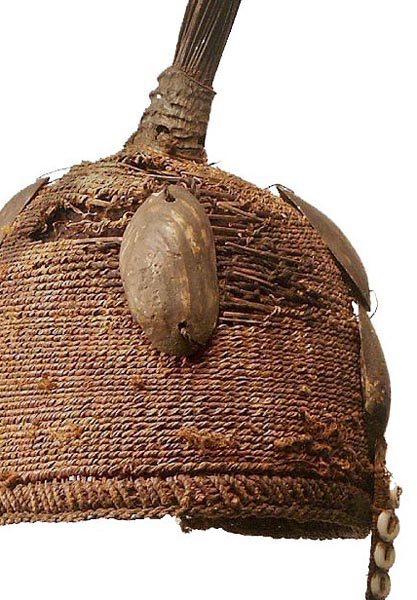 Photographs © Tim Hamill
LEGA
Cap 22
13"-21" high
$100
Despite its appearance this cap was probably made to be sold.
The measurement is the height of the cap followed by the height including the chin strap.
Lega caps were used in instruction and initiation ceremonies of Bwami, the association that Lega men rise through with lifelong learning and deeds.
Note the damage on the top back of the cap.
RETURN TO LEGA CAPS PAGE 2 (13-25)
GO TO HAT/BOX EXHIBITION PAGE
GO TO LEGA CAPS PAGE 1 (1-12)
GO TO ARTIFACTS PAGE
GO TO LEGA MASKS 1 PAGE
GO TO LEGA MASKS 2 PAGE