LOBI STYLE DOOR 1, Burkina Faso
Despite its appearance, we believe this door was made to be sold.
---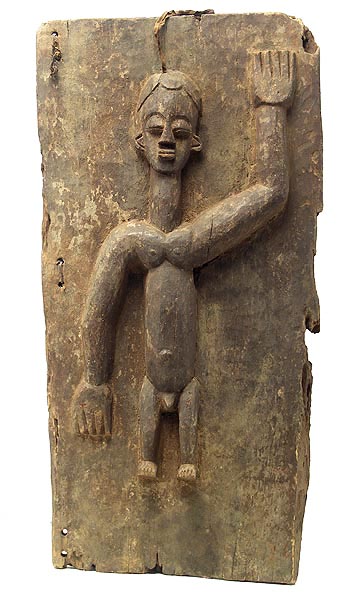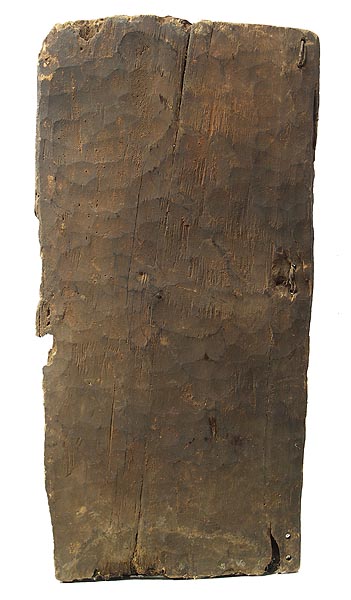 Photographs © Hamill Gallery
LOBI STYLE
DOOR 1
33.25" high x 17" wide x 3" deep
Burkina Faso
$600
SOLD*
Carved Lobi doors are not very common. This small one, possibly a shutter, has three pairs of holes on one side for hinging.
The door is flat and we could wire it here to hang on a wall or it could be mounted on another door or mounted as a freestanding sculpture.
GO TO LOBI DAGARI FIGURES PAGE
GO TO LOBI FIGURES ARCHIVES PAGE (ALL SOLD)
GO TO FAMILY MATTERS EXHIBITION PAGE
GO TO MATERNITY FIGURES PAGE
GO TO COUPLES PAGE