LUBA STYLE OFFERING BOWL 7, DRC
Despite its traditional form and appearance, this bowl exhibits few signs of use or age and was probably made to be sold.
---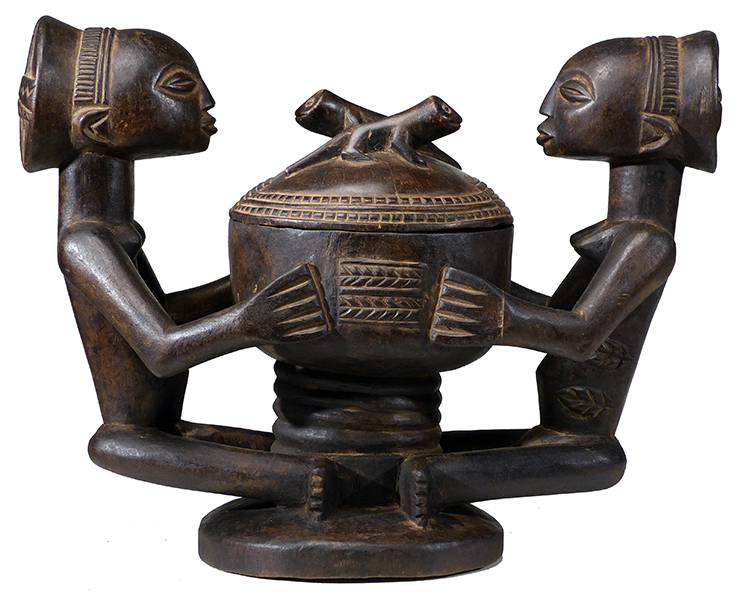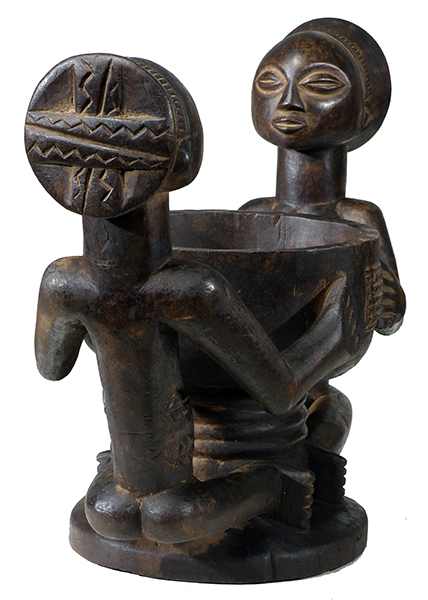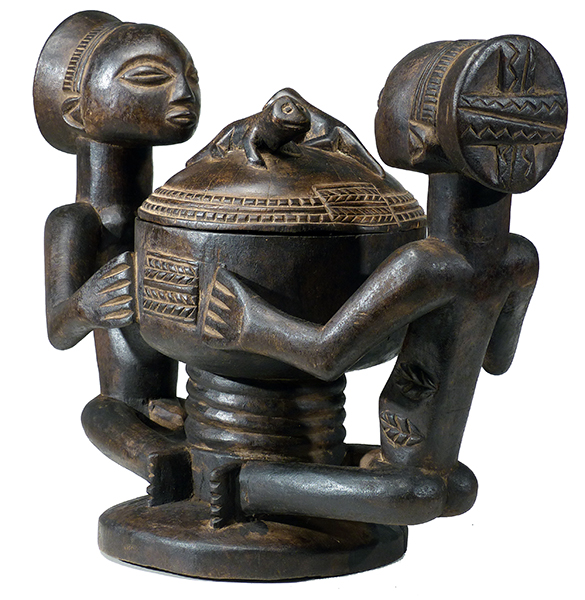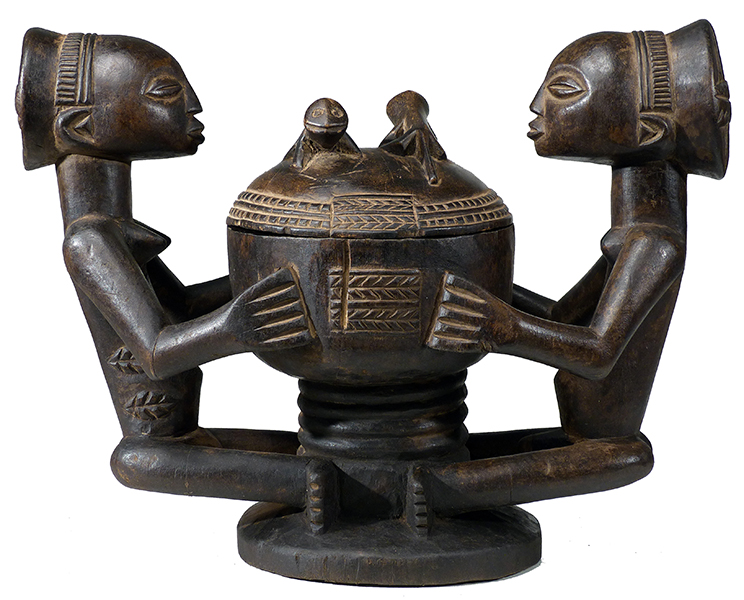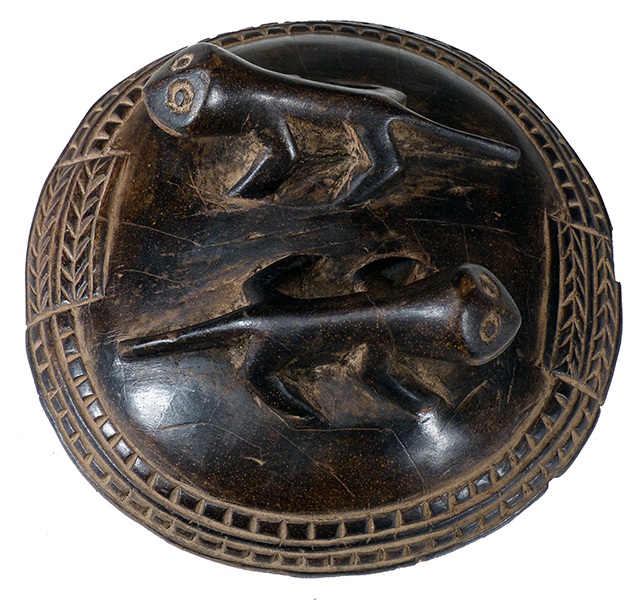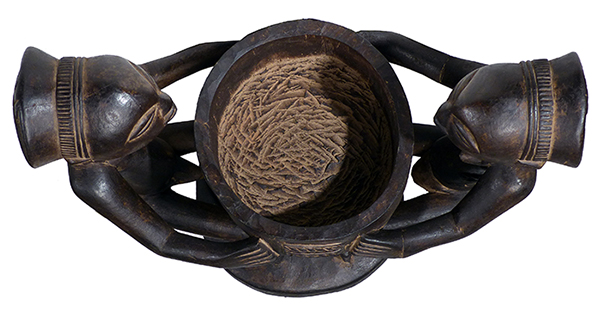 Photographs © Hamill Gallery
LUBA STYLE
OFFERING BOWL 7
15" high x 20" wide x 8.75" deep
$600
DRC
The male and female figures serve as symbolic supports for the offering bowl. This piece is in very good condition. Note that the lid of the bowl can be turned so the lizards either face the figures or not.
GO TO LUBA OFFERING BOWLS PAGE
GO TO AROUND THE HOUSE EXHIBITION PAGE
GO TO FAMILY MATTERS EXHIBITION PAGE