LUBA STOOL 51, DRC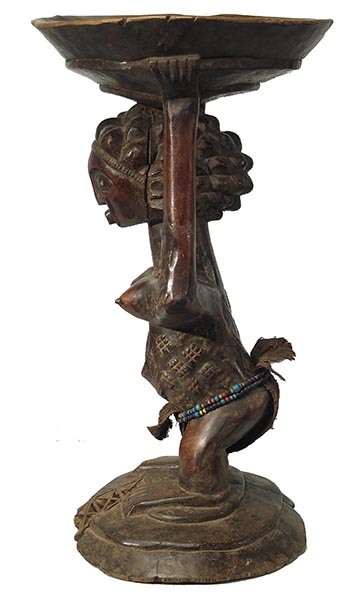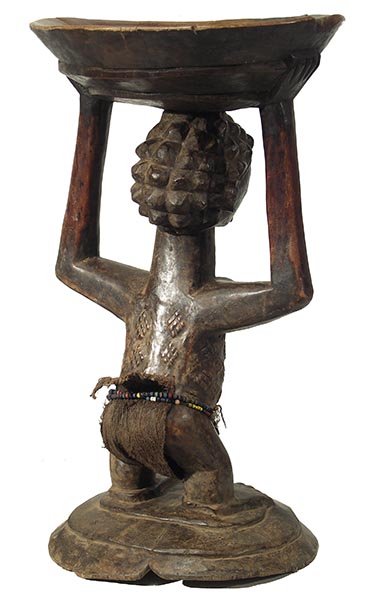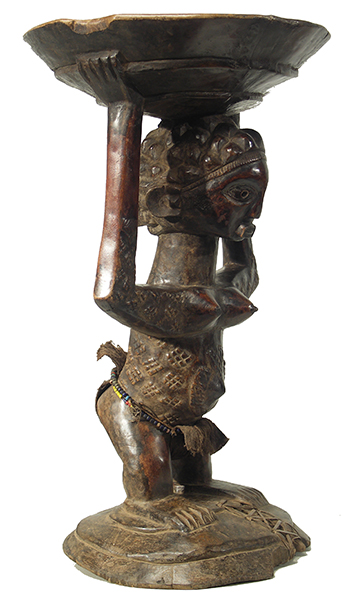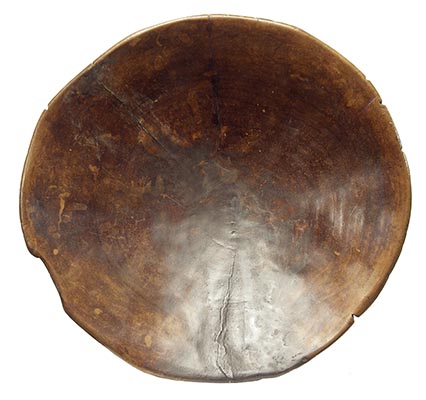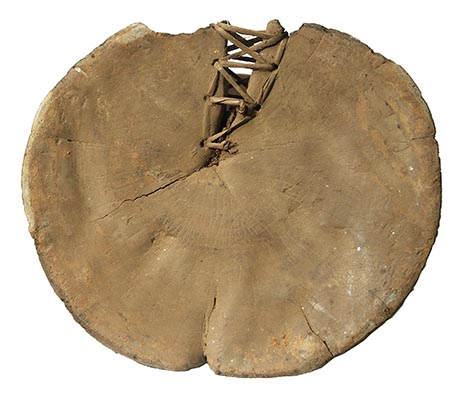 Photographs © Hamill Gallery
LUBA
STOOL 51
25" high x 14.5" wide x 13.75" deep
$800
SOLD
Despite its appearance this Luba stool shows no evidence of age or use and was probably made to be sold.
This is one of our most impressive and unusual stools. Much taller than most and with a 2" deep concave top it is likely not a functional stool. (Sitting on it, one's feet would not reach the ground). Despite the pose and scarification patterns, the unusual style to the face and the squared-off arms mean it might not even be Luba.

There is a repaired crack on top that shows in reflected light (see top view). There is also a crack on the left side of the head in front of the ear (see below). At the front of the base is a large crack that was wonderfully laced together to prevent further damage. There are two small areas where the base was broken off (best seen from bottom view). The cracks are stable.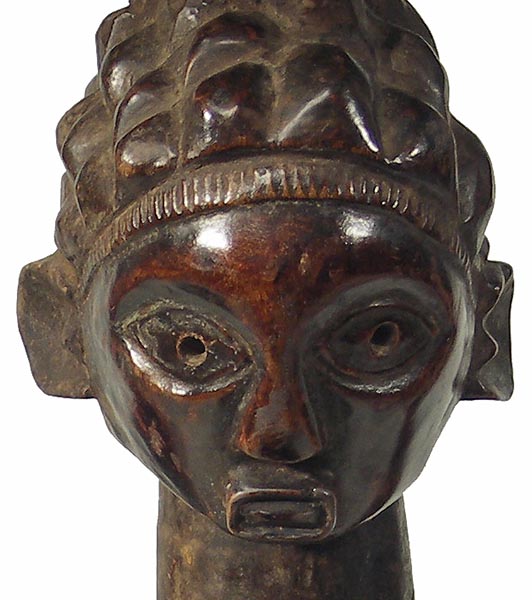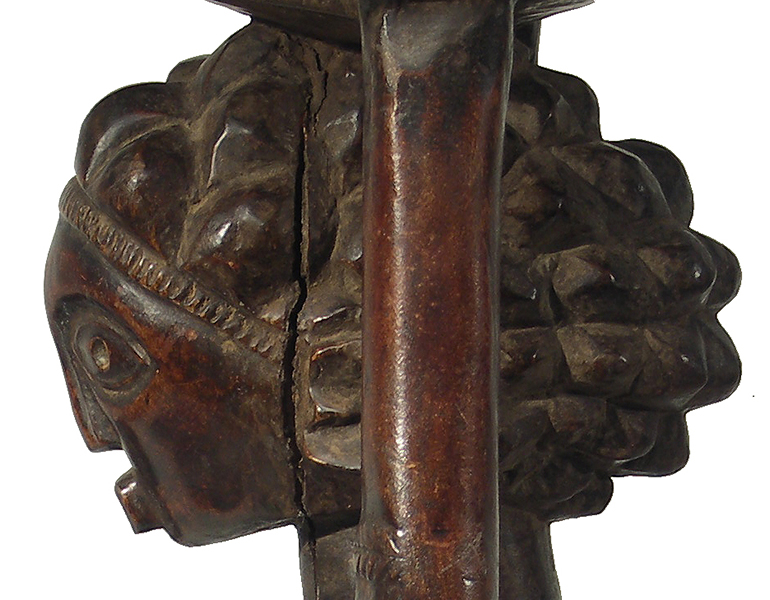 GO TO FAMILY MATTERS EXHIBITION PAGE
GO TO MATERNITY FIGURES PAGE
GO TO COUPLES PAGE
GO TO AFRICAN FIGURES PAGE
GO TO MASKS AND HEADS PAGE
GO TO NEW ADDITIONS PAGE
GO TO AFRICAN STOOLS PAGE