MOSSI DOOR 5, Burkina Faso
This Mossi door has been vetted as being authentic with significant signs of use and age.
---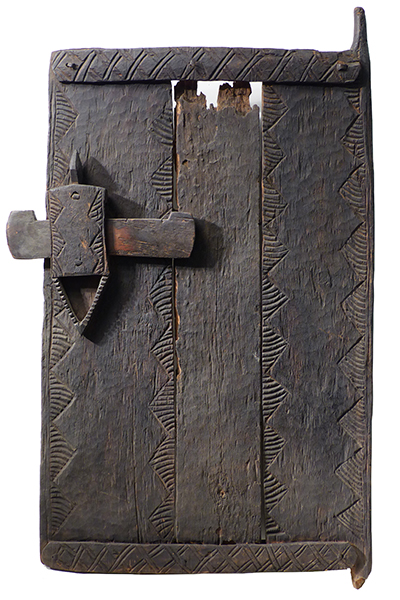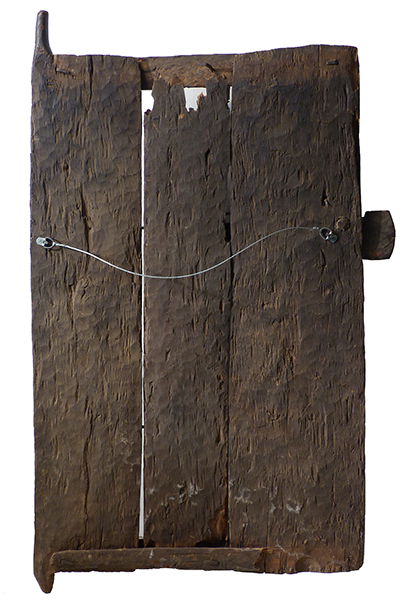 The second photograph of the front (below) was taken outside in direct sunlight.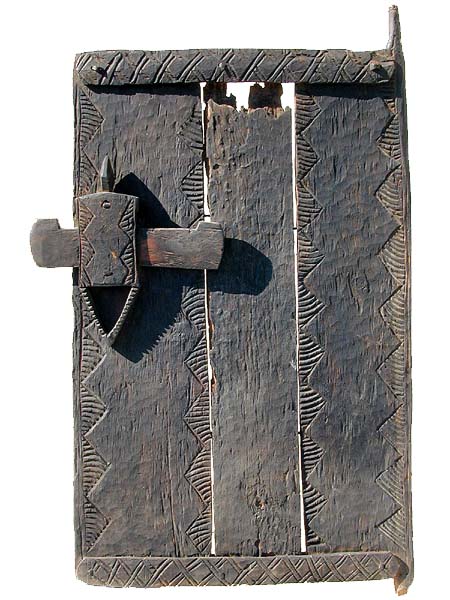 Photographs © Hamill Gallery
MOSSI
DOOR 5
50.5" high x 29" wide (plus lock) x 3" deep
Burkina Faso
$800
SOLD
The center board on this door has eroded and broken at the top, but the door is still stable. This doorlock still has two working pins; if the bar is moved over fully it will lock. To unlock it, one can turn the door upside down and the pins will disengage. The other option is to block the holes to keep it from locking.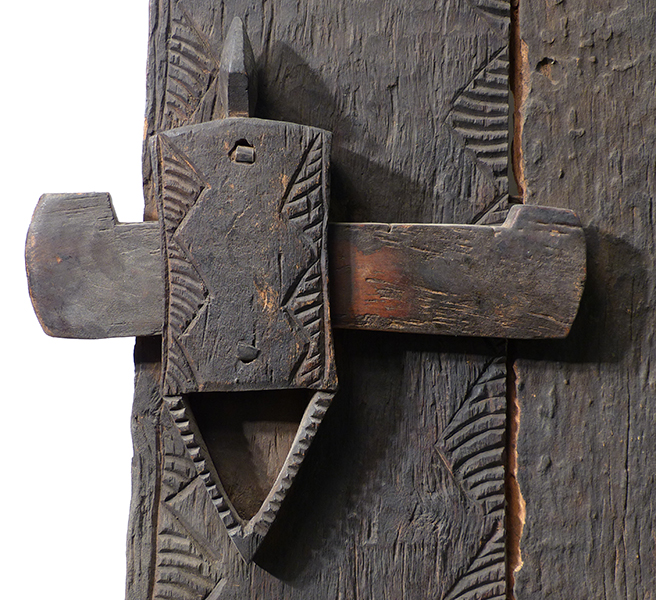 GO TO AROUND THE HOUSE EXHIBITION PAGE
GO TO AFRICAN DOORS EXHIBITION PAGE