MOSSI STYLE MASK 22, Burkina Faso
Despite its appearance, we believe this mask was made to be sold.
---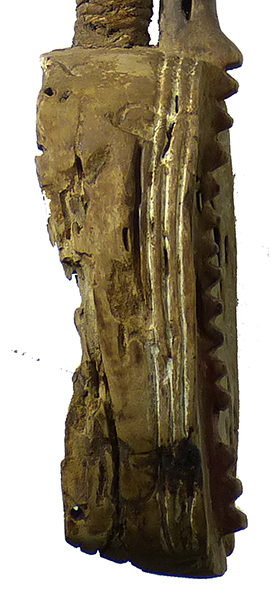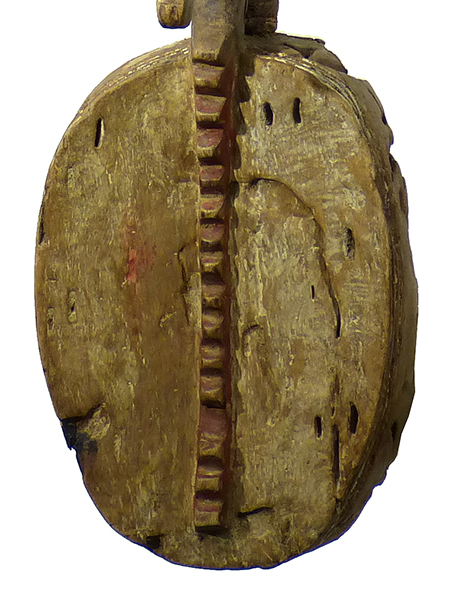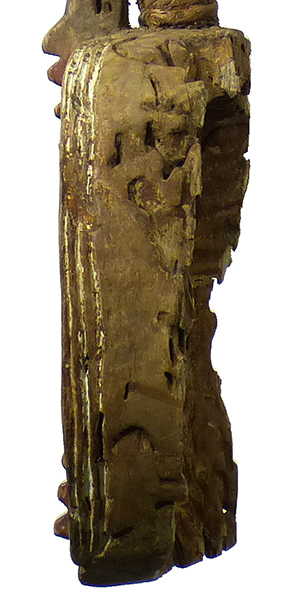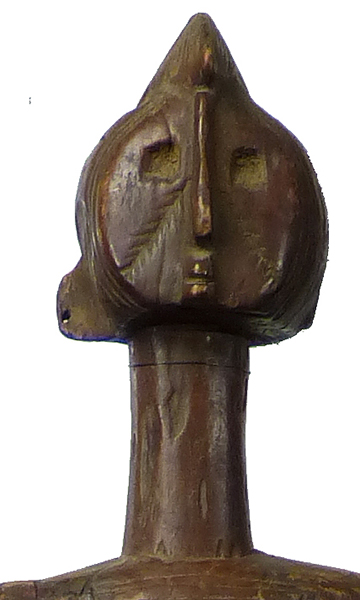 Photographs © Hamill Gallery
MOSSI
MASK 22
39.5" high x 7.5" wide x 8.5" deep
$900
Burkina Faso

There is extensive wood loss from insects and weathering on the face base (see details). The section between the figure and head is covered in leather, probably hiding a joint or repair. There is a repaired crack on the neck of the animal and a stable crack up the back of the figure. Note that the figure and head do not face in the exact same direction.
GO TO MOSSI ART PAGE
GO TO MOSSI DOLLS PAGE
GO TO PAINT! EXHIBITION PAGE
GO TO MOSSI HEADS ARCHIVES PAGE (ALL SOLD)
GO TO AFRICAN FIGURES PAGE
GO TO MASKS PAGE
GO TO NEW ADDITIONS PAGE