MOSSI WAN-ZEGA MASK 5, Burkina Faso
This mask has been vetted as authentic with signs of use and age.
---




Photographs © Hamill Gallery
MOSSI
WAN-ZEGA MASK 5
42.5" high x 7.5" wide x 10.5" deep
Burkina Faso
$1000
SOLD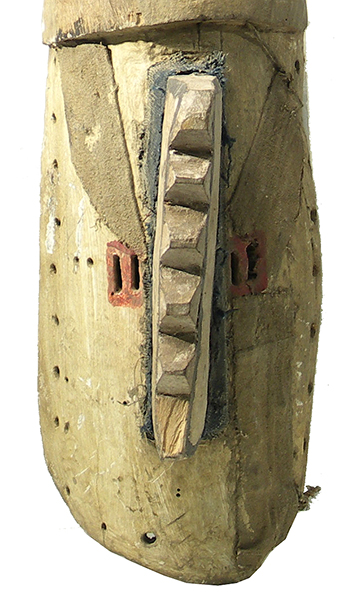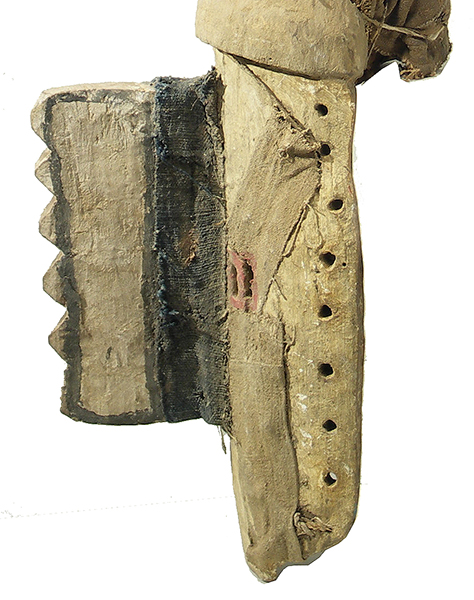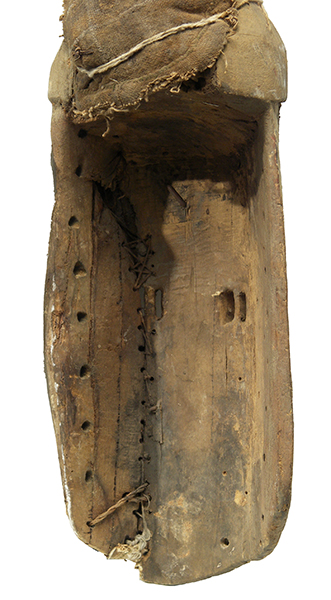 The front of the mask is partially covered with strips of cloth. One covers a repaired crack that is stiched together on the back. Note the loss of the bottom point on the nose/ridge.

GO TO MOSSI WAN-ZEGA MASKS PAGE
GO TO MOSSI DOLLS PAGE
GO TO PAINT! EXHIBITION PAGE
GO TO MOSSI HEADS ARCHIVES PAGE (ALL SOLD)
GO TO AFRICAN FIGURES PAGE
GO TO AFRICAN MASKS PAGE
GO TO NEW ADDITIONS PAGE
MJM102816