MOSSI WAN-ZEGA MASK 6, Burkina Faso
This mask has been vetted as authentic with signs of use and age.
---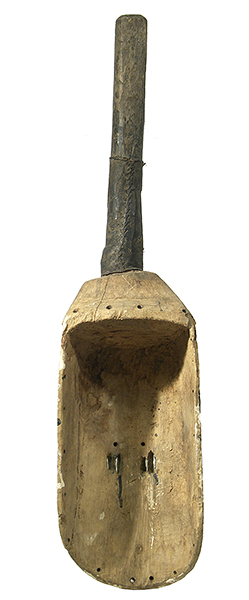 Photographs © Hamill Gallery
MOSSI
WAN-ZEGA MASK 6
29.5" high x 7.5" wide x 7" deep
Burkina Faso
$800
SOLD*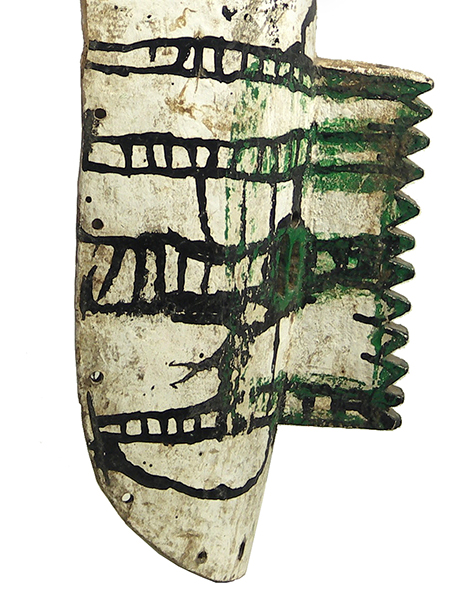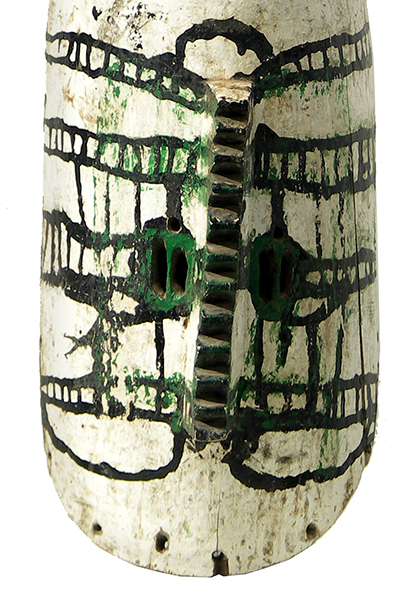 This mask has green paint on the eyes and under the black lines. There is a piece of leather covering the lower half of the pole.

GO TO MOSSI WAN-ZEGA MASKS PAGE
GO TO MOSSI DOLLS PAGE
GO TO PAINT! EXHIBITION PAGE
GO TO MOSSI HEADS ARCHIVES PAGE (ALL SOLD)
GO TO AFRICAN FIGURES PAGE
GO TO AFRICAN MASKS PAGE
GO TO NEW ADDITIONS PAGE
MJM102816