NAFANA STYLE BEDU MASK 11, Ivory Coast
Despite its appearance and patina, we believe this mask was probably made to be sold.
---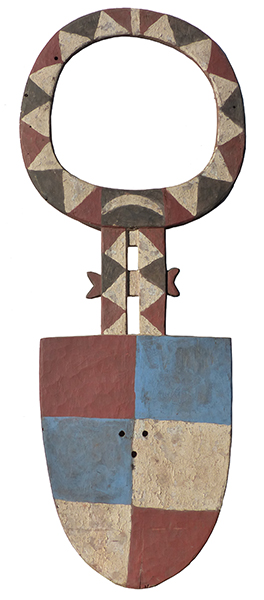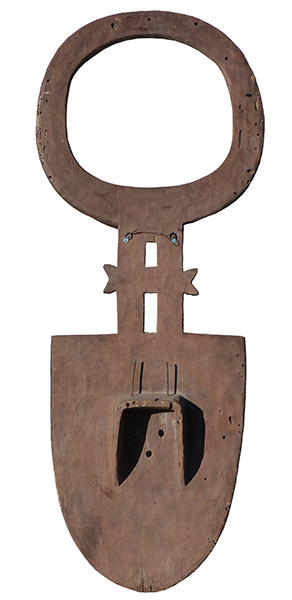 Photographs © Hamill Gallery
NAFANA STYLE
BEDU MASK 11
86" high x 44" wide x 5.5" deep
Ivory Coast
$900
SOLD*
*Donated to Fitchburg Art Museum, Fitchburg, MA
The round top of this mask was broken in three places and repaired, once on the top and twice near the center posts, once on each side (see details below). Note also the flakey light painted areas, some flakes have been lost, some remaining are fragile.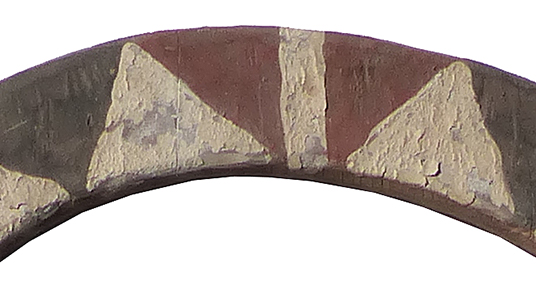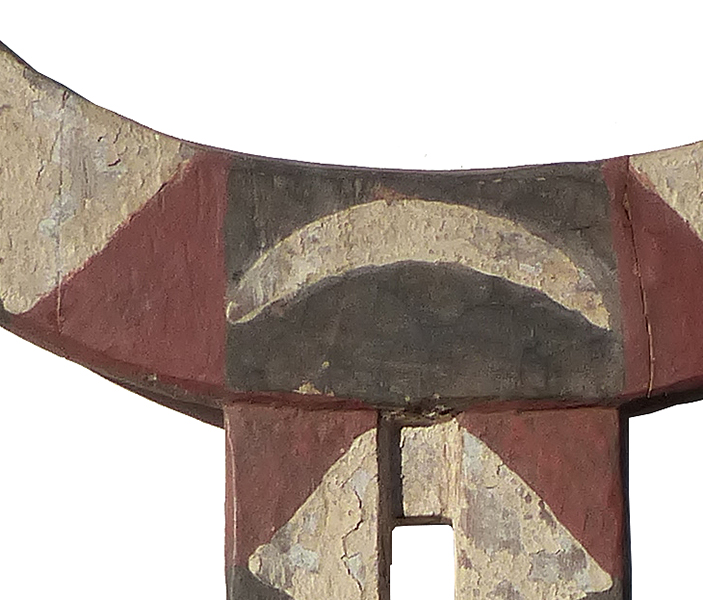 GO TO MASKS PAGE

GO TO 1999 MONUMENTAL MASKS EXHIBITION PAGE
GO TO AFRICAN SELECTIONS 5 EXHIBITION PAGE