NAFANA BEDU MASK 13, Ivory Coast
Despite its appearance and patina, we believe this mask was probably made to be sold.
---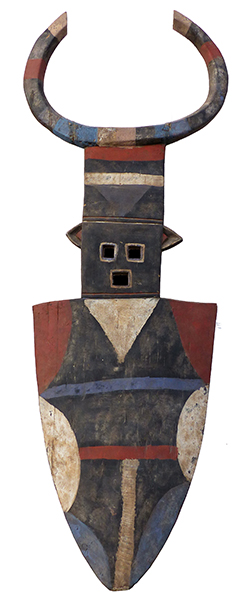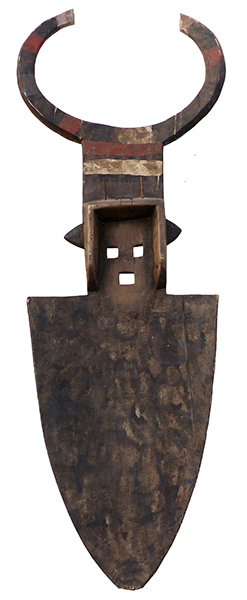 Photographs © Hamill Gallery
NAFANA
BEDU MASK 13
80" high x 30" wide x 5" deep
Ivory Coast
$800
There are cracks in the blue area on both sides, directly below the breaks in the top circle, which now appears as horns. There is also a split down the right side of the bottom area. See details below.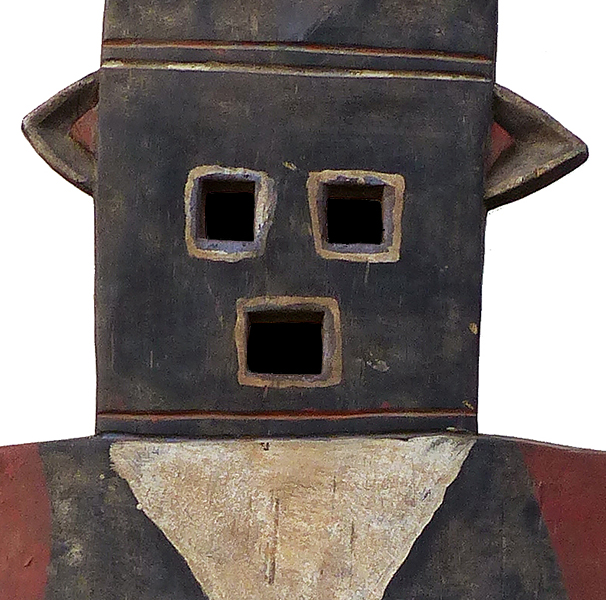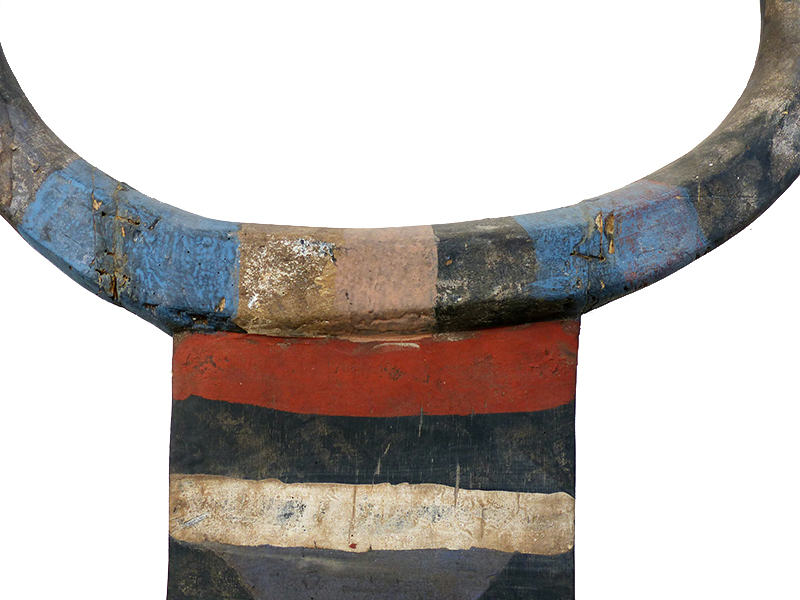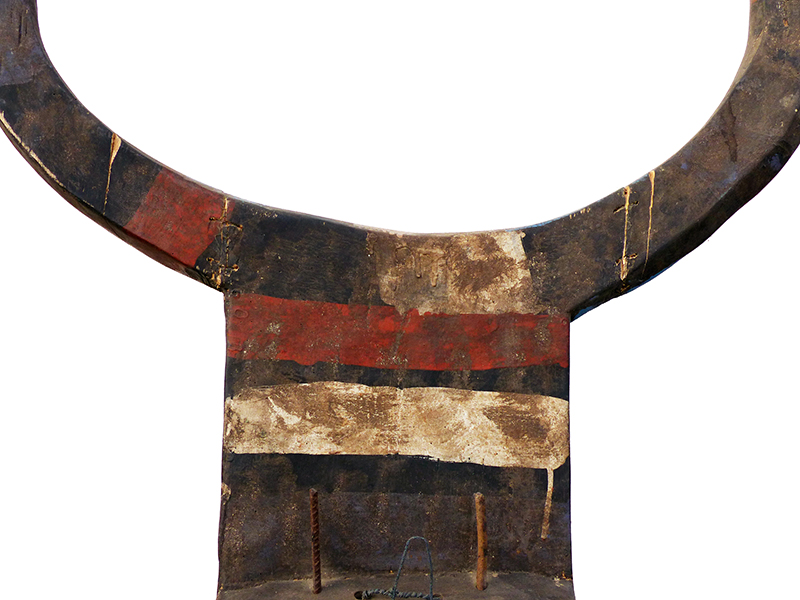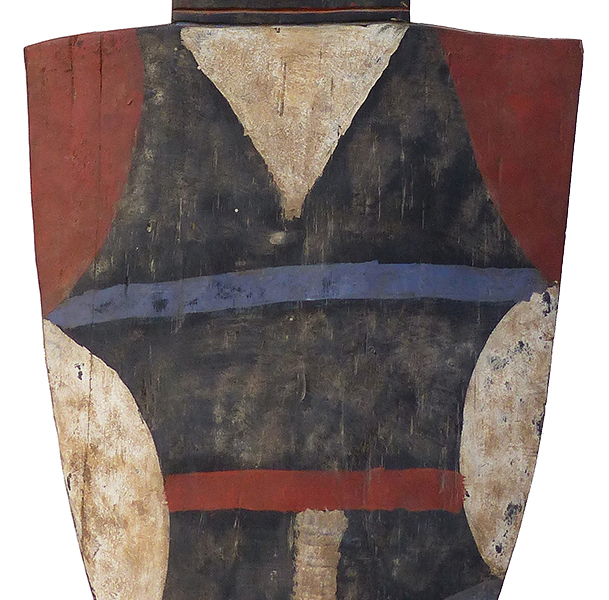 GO TO MASKS PAGE

GO TO MONUMENTAL MASKS EXHIBITION PAGE
GO TO AFRICAN SELECTIONS 5 EXHIBITION PAGE