NAFANA BEDU MASK 17, Ivory Coast
Despite its appearance and patina, we believe this mask was probably made to be sold.
---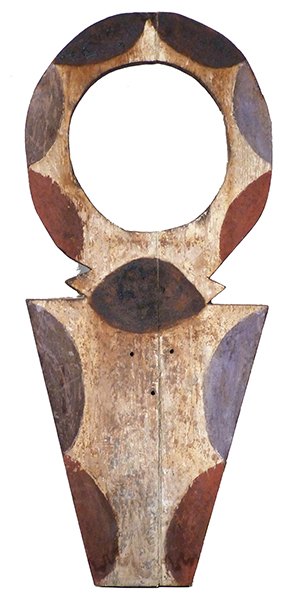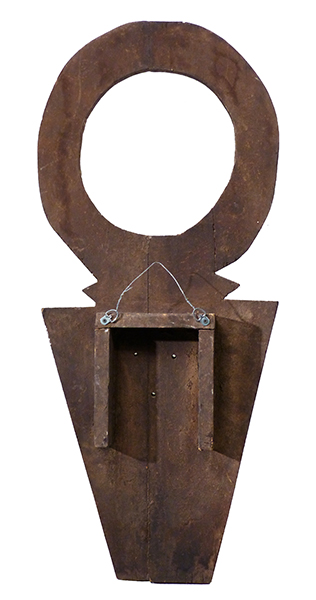 Photographs © Hamill Gallery

NAFANA
BEDU MASK 17
46" high x 20" wide x 4" deep
Ivory Coast
$350
SOLD
There is a repaired split from top to bottom of this mask (see details below). Unlike the other Bedu masks, the box-like support on the back is made of added-on pieces of wood, not carved out of the same piece.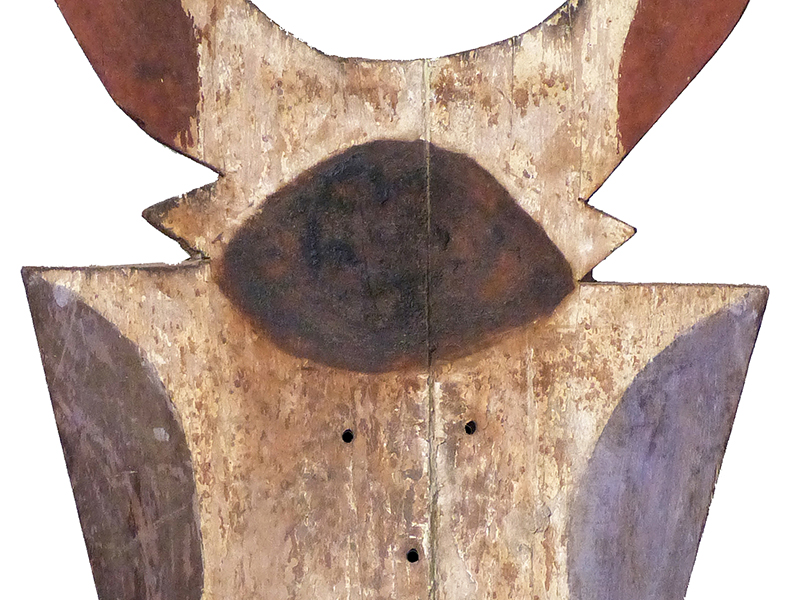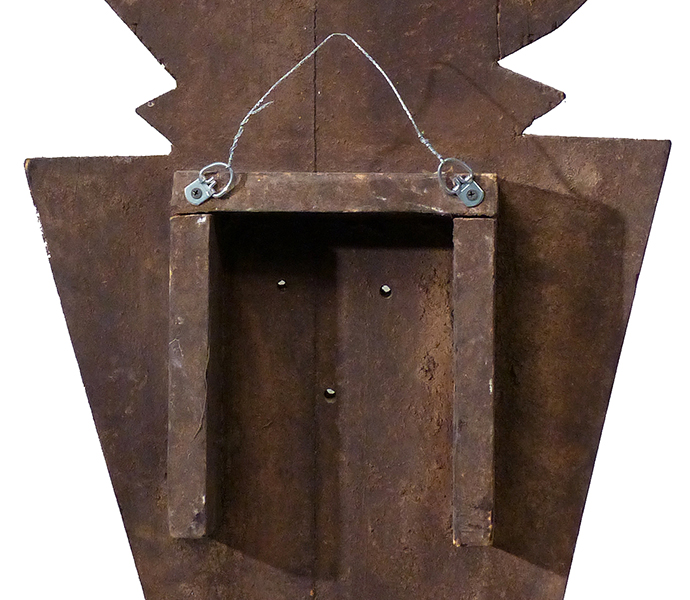 GO TO MASKS PAGE

GO TO MONUMENTAL MASKS EXHIBITION PAGE
GO TO AFRICAN SELECTIONS 5 EXHIBITION PAGE