NAFANA BEDU MASK 23, Ivory Coast
Despite its appearance and patina, we believe this mask was probably made to be sold.
---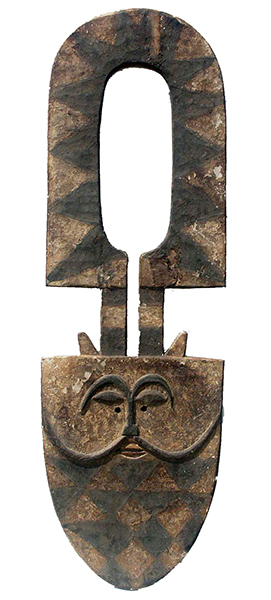 NAFANA
BEDU MASK 23
78" high x 24.5" wide x 5" deep
Ivory Coast
$700
SOLD
This unusual mask has a fragile, flaky surface. It has survived as is for 20+ years, but could lose more flakes. There are two cracks at the very top, one repaired, one stapled (see detail below).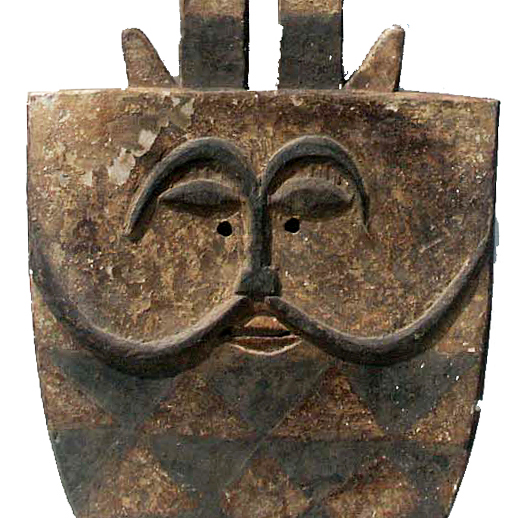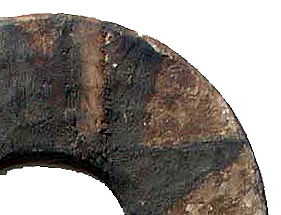 GO TO MASKS PAGE

GO TO MONUMENTAL MASKS EXHIBITION PAGE
GO TO AFRICAN SELECTIONS 5 EXHIBITION PAGE