NKUTSU KNIFE CURRENCY 1, Dem. Rep. Congo
The rare Nkutsu knife below has been vetted as authentic, with evidence of some age and use.
---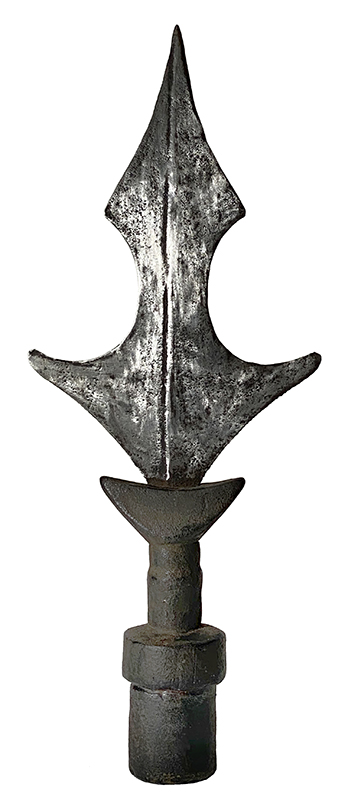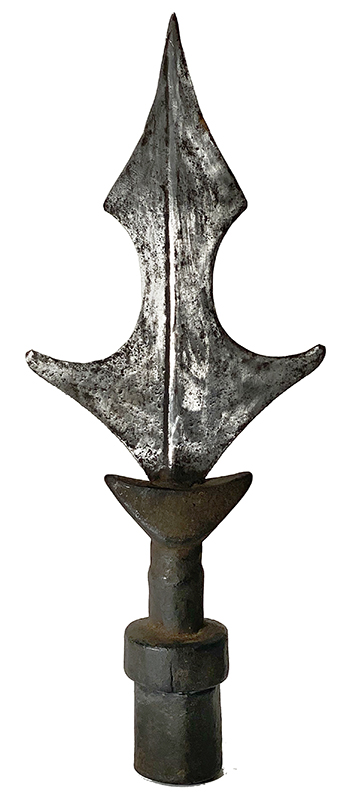 Photographs © Hamill Gallery
NKUTSU
KNIFE 1
13.5" high x 5.25" wide x 1.75" deep
Dem. Rep. Congo
$450
This example is in very good condition. The pommel bottom 1.75" of the handle is very heavy, solid metal. It is rare to have this intact.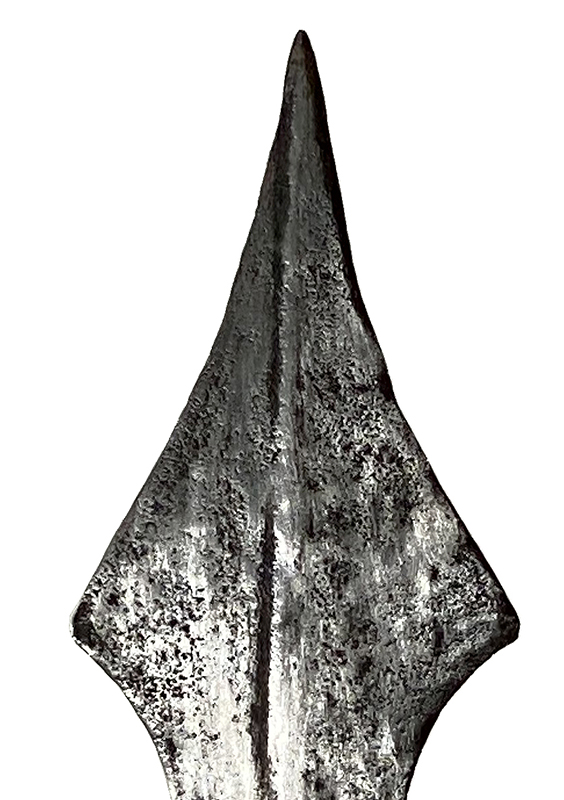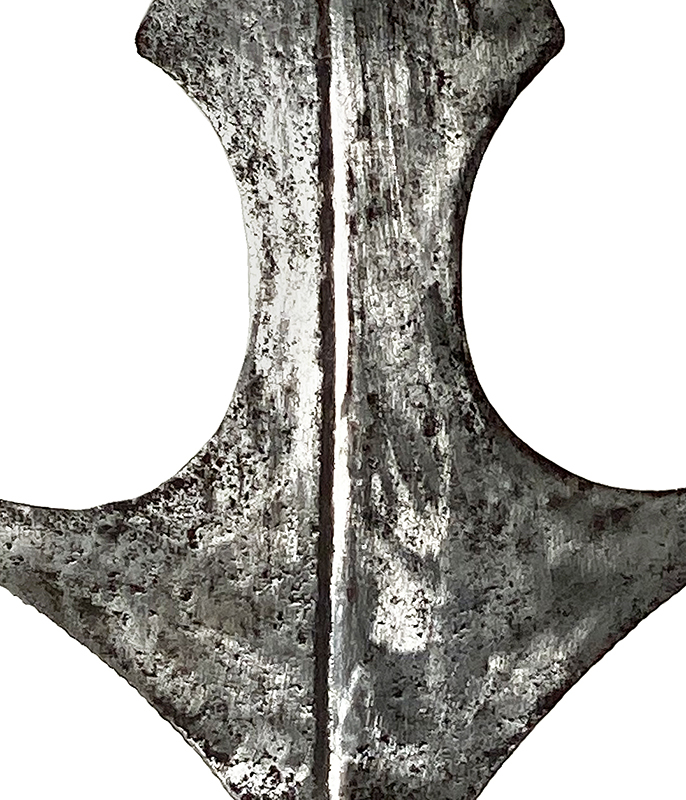 GO TO MANGBETU KNIFE CURRENCY PAGE
GO TO AFRICAN WEAPONS PAGE
GO TO AFRICAN CURRENCIES PAGE
GO TO AFRICAN METALWORK PAGE
GO TO AFRICAN CURRENCY EXHIBITION PAGE
GO TO AFRICAN METALWORKS EXHIBITION PAGE
GO TO AFRICAN METALWORKS EXHIBITION PAGE 2