PUNU STYLE MASK 42, Gabon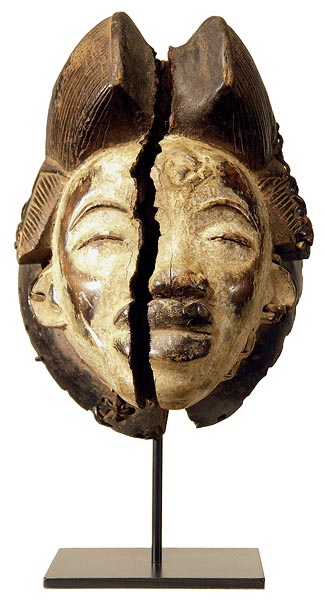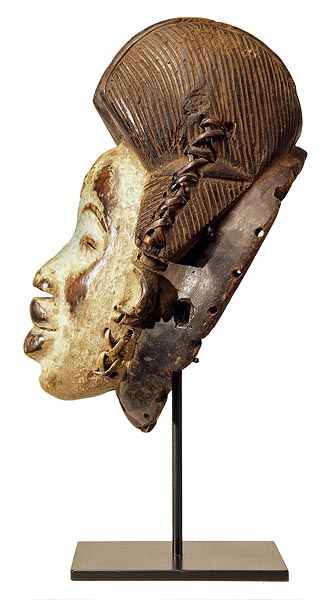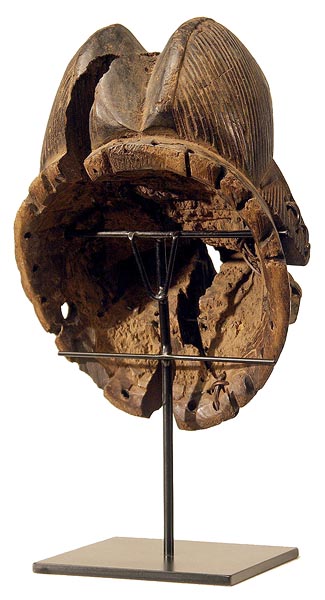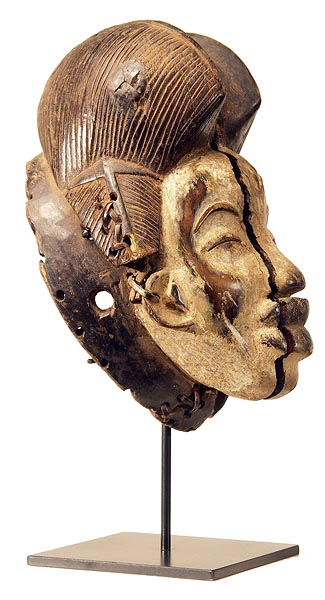 Photographs © Tim Hamill
PUNU, SPIRIT MASK 42, 10",, $800, SOLD
This fragmented mask split apart and we mounted it in that condition.
Custom stand by Simon Gregory.
These white-faced masks represent the spirit of an ancestor from the afterworld and were often used by stilt dancers for funeral rituals. They are known for their elegant features, forehead scarification patterns and elaborate coiffures.
GO PUNU MASKS ARCHIVES (ALL SOLD)