TUAREG, EHEL POST 42, Niger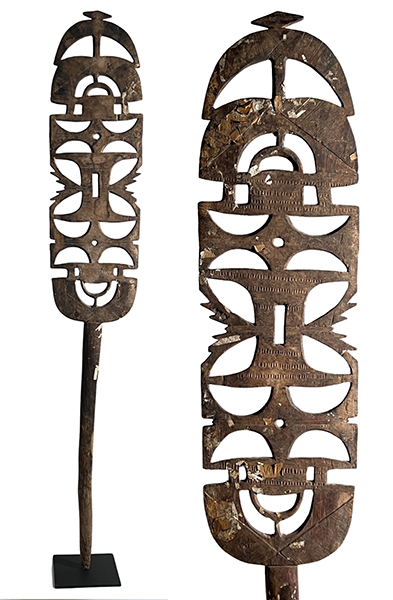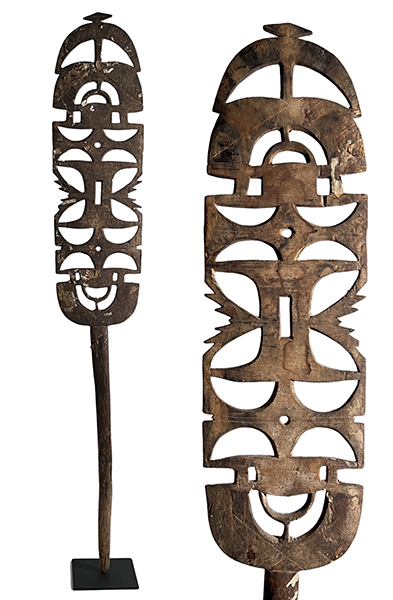 Photographs © Tim Hamill
TUAREG
EHEL POST 42
52" high x 8.5 wide x 1" deep
$600
SOLD
This post has een vetted as authentic, with signs of significant age and use.
Four "Ehel" posts were placed in a tent to hold a long "Eseber" wall mat, which was placed around the bed to define space and create privacy.
Although the wood is extremely hard, Ehel posts are thin, intricate and fragile. This post survived in very good condition.
It is mounted on a 6"x6" imetal base.

This post has small scraps of paper fastened to it. We do not know the purpose of them and would appreciate expert information.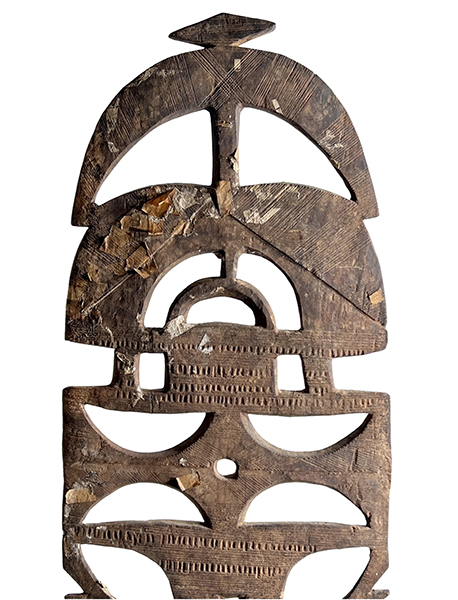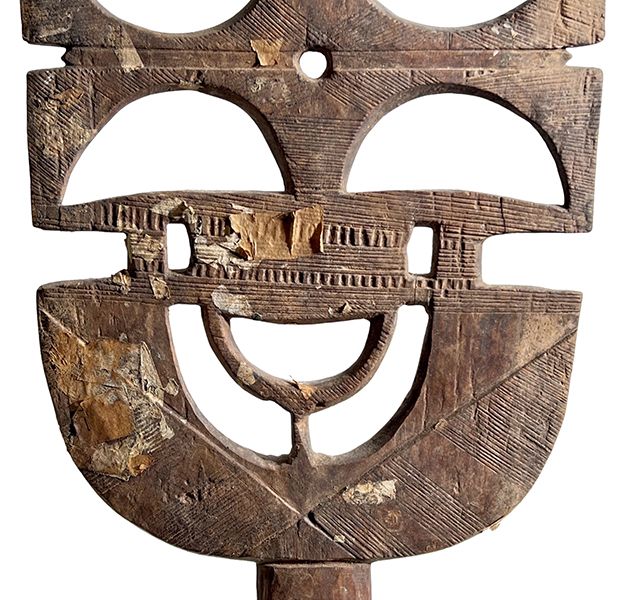 RETURN TO TUAREG EHEL POSTS PAGE
GO TO TUAREG STORAGE POSTS PAGE
GO TO TUAREG PLATFORM LEGS PAGE
GO TO HOLDING PATTERNS EXHIBITION PAGE
GO TO GEOMETRIES EXHIBITION PAGE
GO TO TUAREG ART PAGE
GO TO TUAREG FORKED POSTS PAGE
GO TO TUAREG BOWL SUPPORTS PAGE
GO TO TUAREG LEATHERWORK PAGE
GO TO TUAREG LEATHER BAGS 1 PAGE
GO TO TUAREG LEATHER BAGS 2 PAGE
GO TO TUAREG LEATHER BAGS 3 PAGE
GO TO TUAREG SADDLES PAGE
GO TO TUAREG MATS PAGE