TUAREG, AME SSAQQAB PLATFORM LEG 3, Niger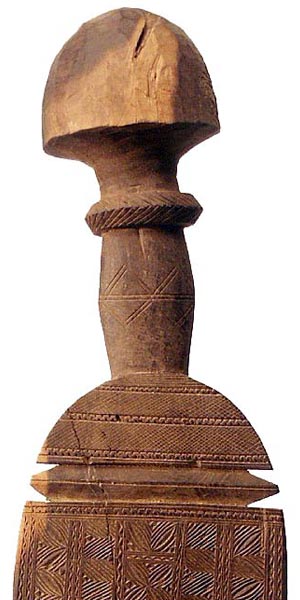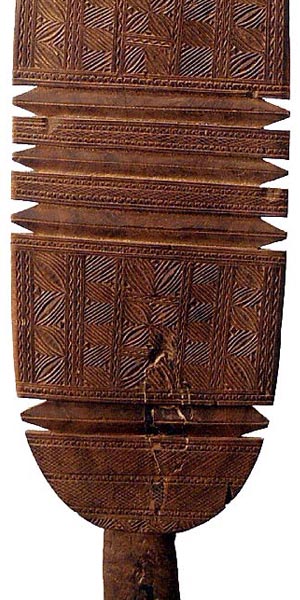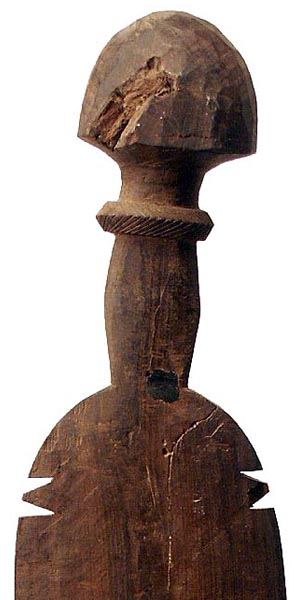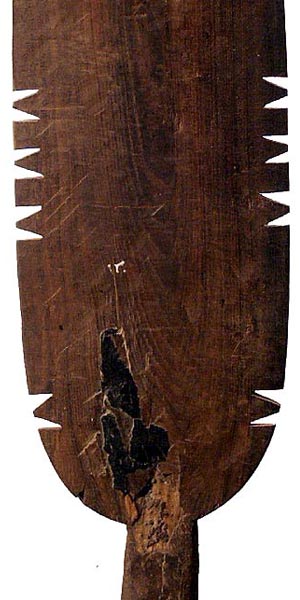 Photographs © Tim Hamill
TUAREG
AME SSAQQAB PLATFORM LEG 3
35" high
$300
This leg has been vetted as authentic.
Four matching ame ssaqqab legs formed a litter on camelback, then were turned upside-down inside a Tuareg family's tent to form a platform.
Although the wood is extremely hard, some of the ame ssaqqab legs have eroded ends, splits or cracks. We have photographed them to show any flaws in the details. The wood is dark and the apparent discoloration is natural.
RETURN TO TUAREG LEG PAGE
GO TO HOLDING PATTERNS EXHIBITION PAGE
GO TO GEOMETRIES EXHIBITION PAGE
GO TO TUAREG ART PAGE
GO TO TUAREG EHEL POSTS PAGE
GO TO TUAREG FORKED POSTS PAGE
GO TO TUAREG BOWL SUPPORTS PAGE
GO TO TUAREG POSTS PAGE
GO TO TUAREG POSTS PAGE 2
GO TO TUAREG JEWELRY PAGE
GO TO TUAREG LOCKS PAGE
GO TO TUAREG VEILWEIGHTS PAGE
GO TO TUAREG LEATHERWORK PAGE
GO TO TUAREG SADDLES PAGE
GO TO TUAREG MATS PAGE
GO TO AFRICAN POSTS PAGE
[RETURN TO HOME PAGE]
[CONTACT GALLERY]
[ORDERING]