TUAREG SADDLE 6, Niger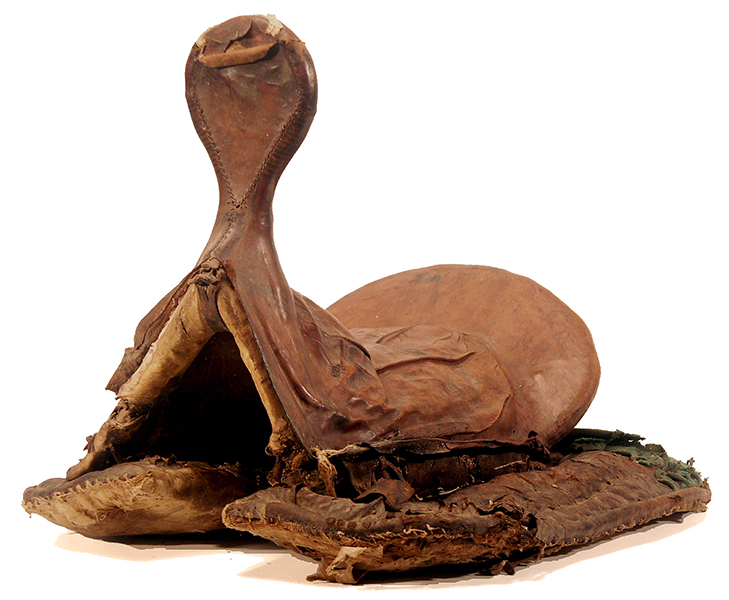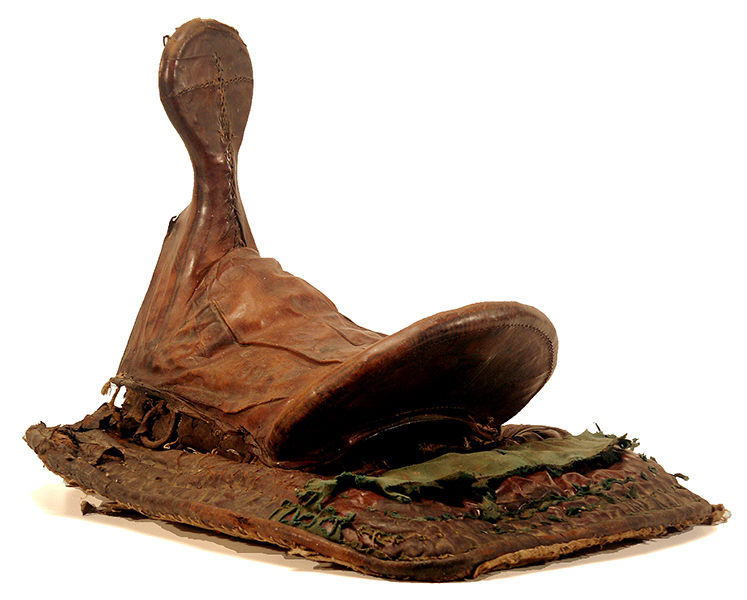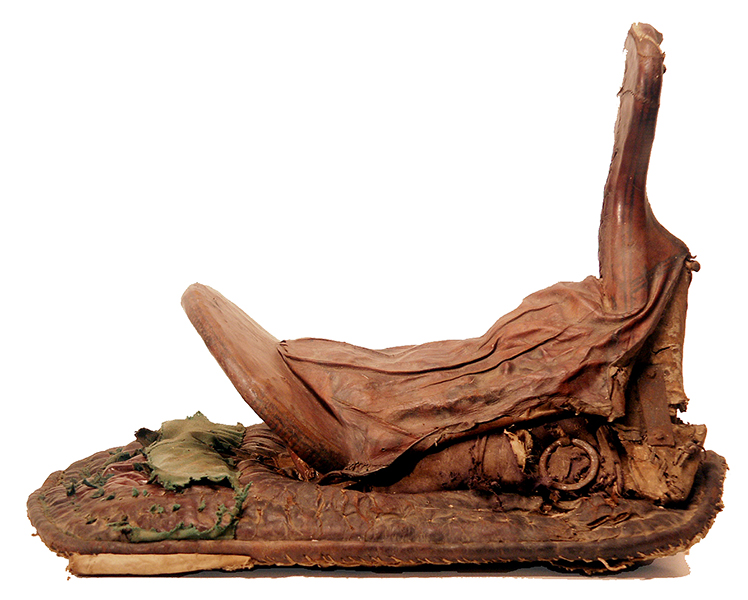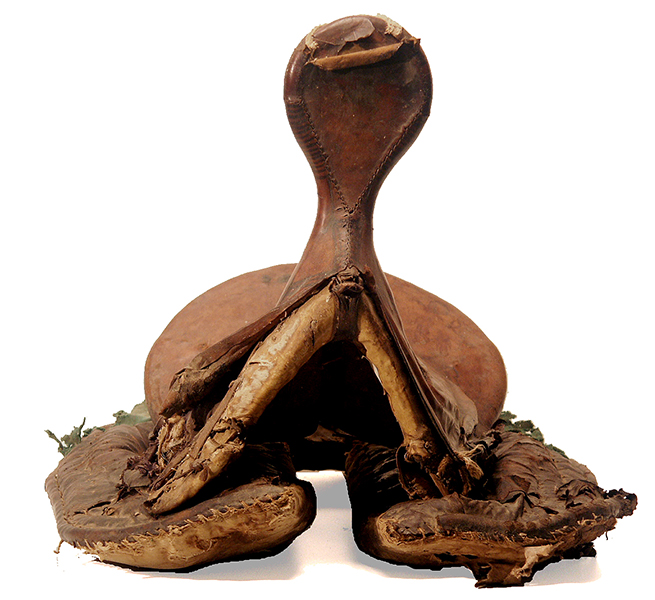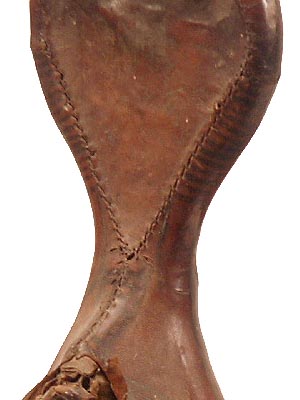 Photographs © Tim Hamill
TUAREG
SADDLE 6
19" high x 24" long x 20" wide
$300, Niger
The Tuareg are fiercely independent nomadic people. On the move with their herds and camels over vast areas of the southern Sahara, they create an impressive world of traditional, functional objects of leather which was their primary material due to its durability, lightness and flexibility. Masters of geometric abstract design, the Tuareg fashioned objects ranging from saddlebags to cushions to tent mats that were painted and molded, embroidered, engraved and fringed.
This horse saddle, much simpler than the elaborate camel saddles, is similar to those used in the American West.
This saddle appears to be authentic with signs of use and age. There is expected wear and damage, mostly on the bottom and edges, with a little on the leather on top.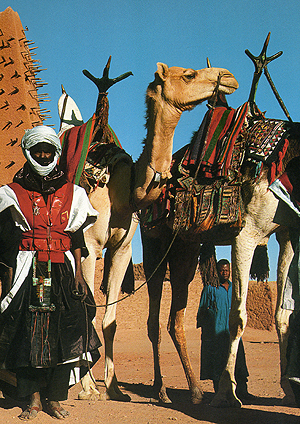 Photo from The Dances of Africa by Michel Huet. Harry N. Abrams 1994.
GO TO TUAREG ART PAGE
GO TO SKIN EXHIBITION PAGE
GO TO TUAREG LEATHER BAGS 1 PAGE
GO TO TUAREG LEATHER BAGS 2 PAGE
GO TO TUAREG LEATHER BAGS 3 PAGE


GO TO TUAREG CUSHIONS PAGE
GO TO TUAREG SADDLES PAGE
GO TO TUAREG MATS PAGE