YORUBA BEADED SKIRTS ARCHIVES, NIGERIA
The skirts below have been sold and are left here for reference and educational purposes.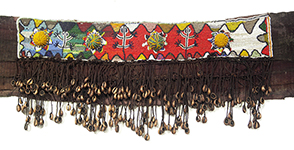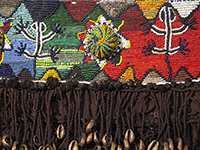 YORUBA
Dance Skirt 1
59" wide x 9" high
SOLD
Photographs © Hamill Gallery
YORUBA
BEADED SKIRTS
Nigeria

Beads were signs of wealth and status. Many Yoruba sacred and secular objects were embellished with elaborate images and symbolic designs created by small glass beads.
These skirts have not been vetted so they may have been made to be sold.
GO TO AFRICAN DANCE SKIRTS PAGE
GO TO YORUBA BEADED SASHES PAGE
GO TO YORUBA DIVINER'S BAGS PAGE
GO TO YORUBA BEADED CROWNS PAGE
GO TO YORUBA EXHIBITION PAGE
GO TO YORUBA ART PAGE
GO TO YORUBA EPA HEADDRESSES PAGE
GO TO YORUBA EGUNGUN COSTUMES PAGE
GO TO MASKS PAGE