YORUBA IFA LIDDED BOWL 23, Nigeria
This large and impressive Yoruba Ifa lidded bowl has been vetted as being authentic.
---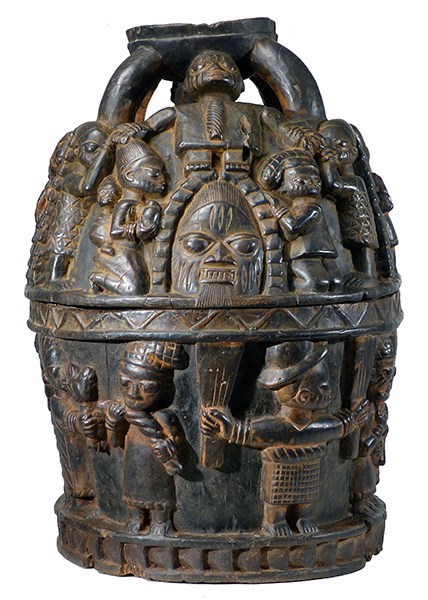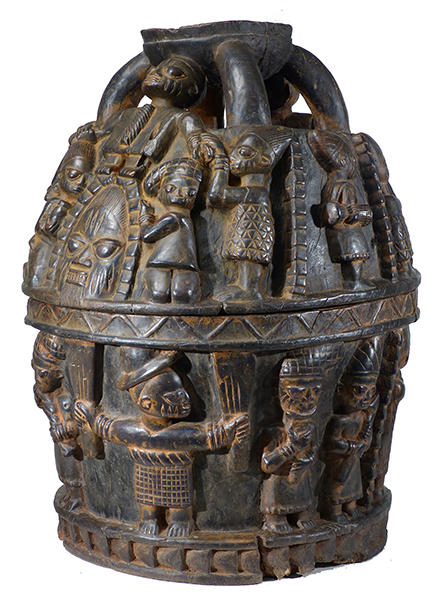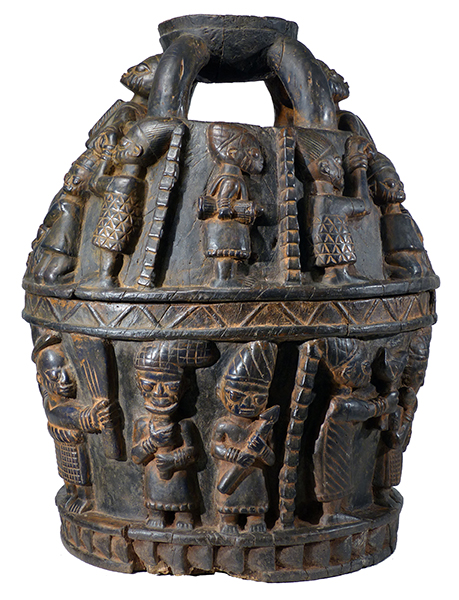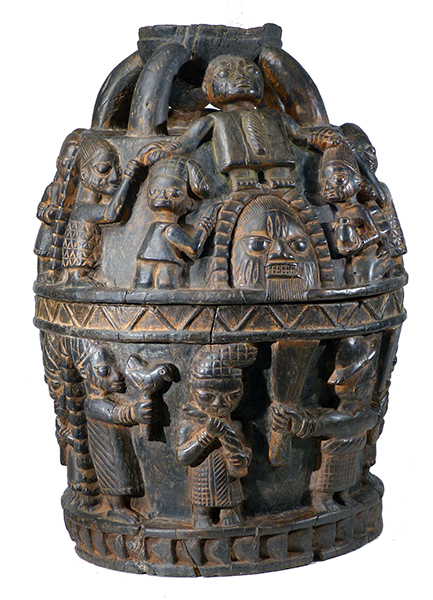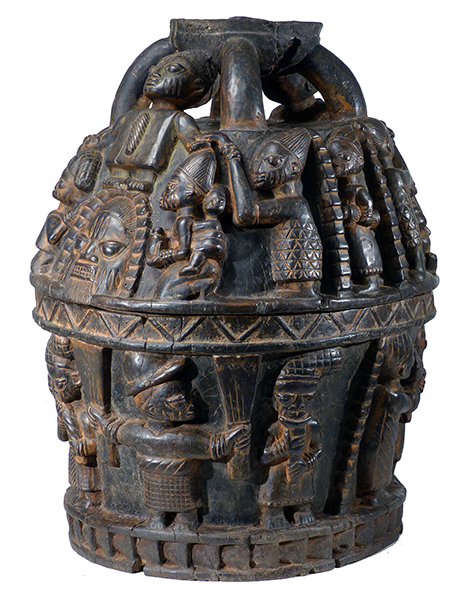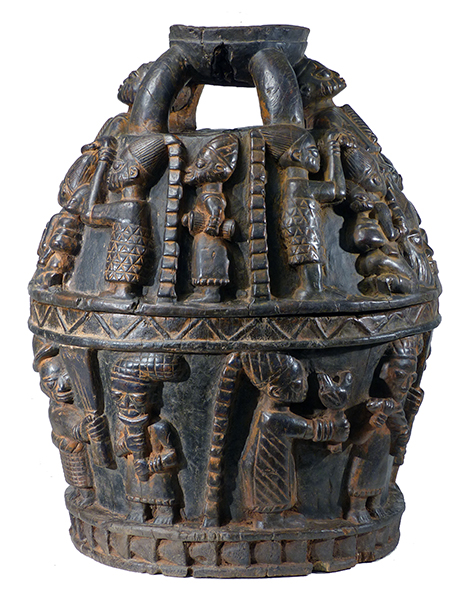 Photographs © Hamill Gallery
YORUBA
IFA BOWL 23
29" high x 20.5" wide x 23" deep
Nigeria
$6000
SOLD
Although in good overall condition there are minor stable cracks plus chips out of the bottom of the base. There is a hole on the underside of the lid and several holes in the bottom of the base (See last details below).
For more views and details, please scroll down.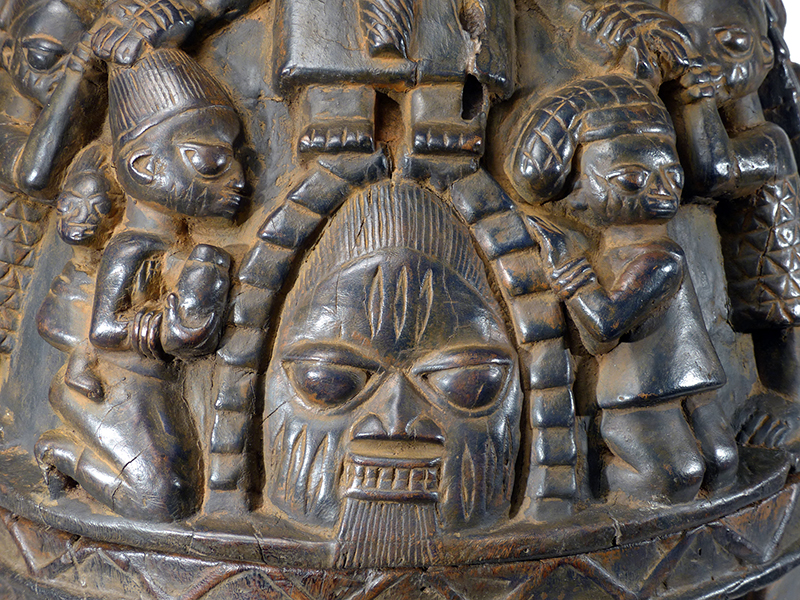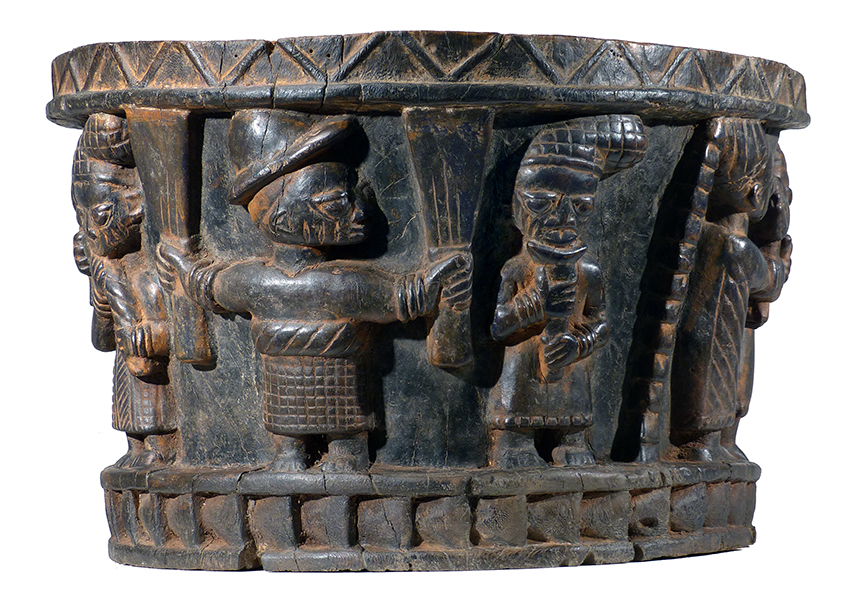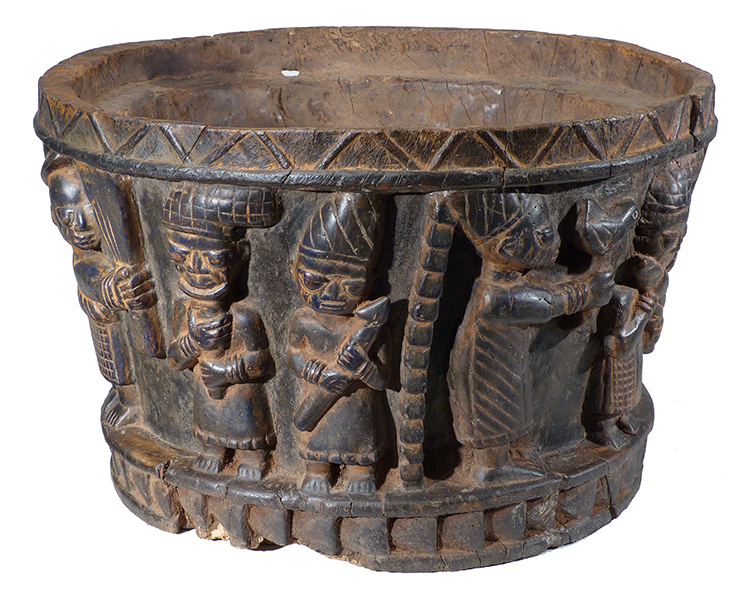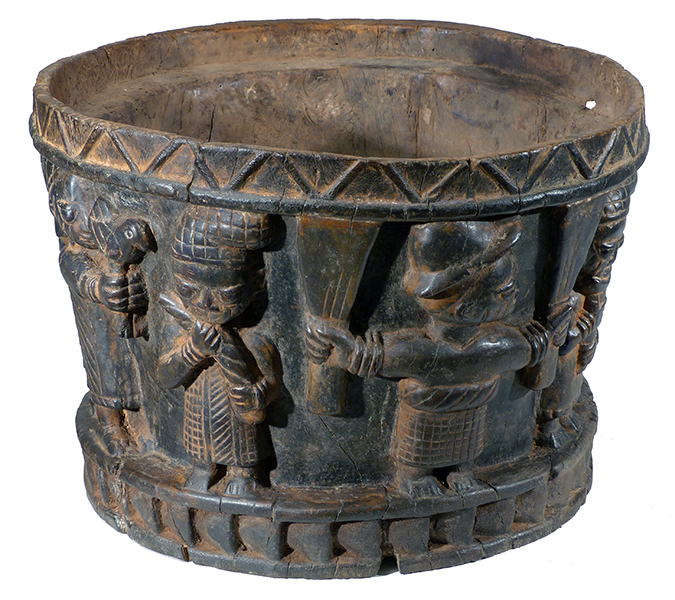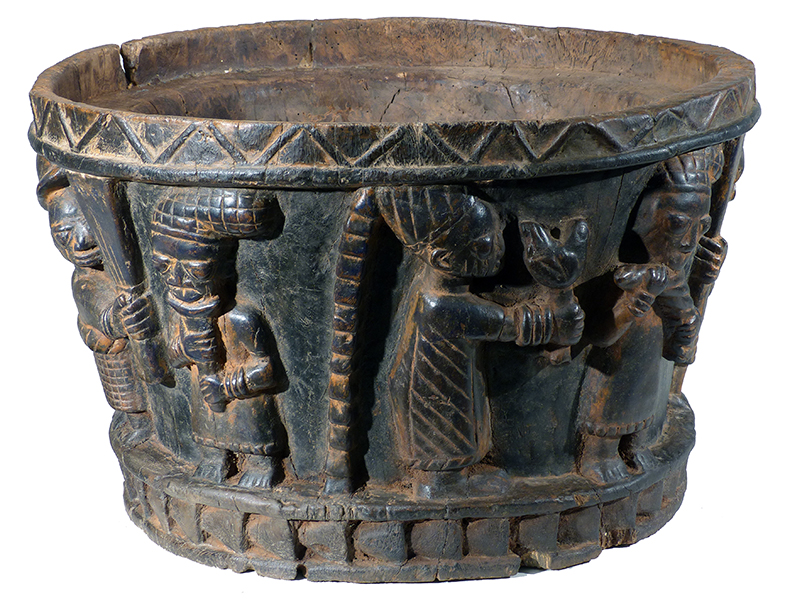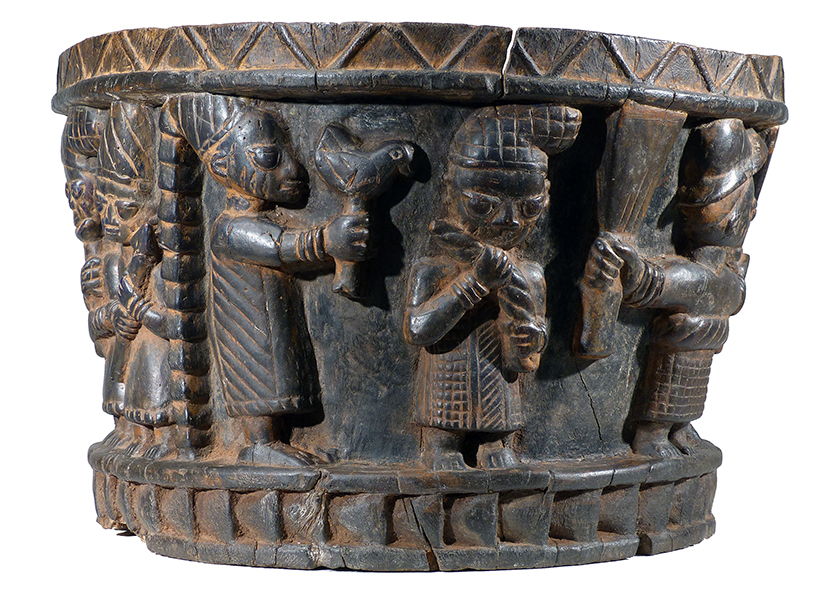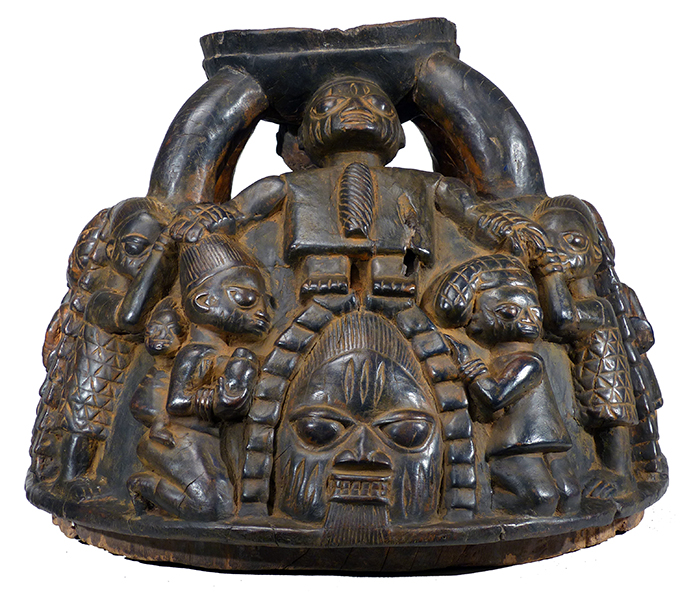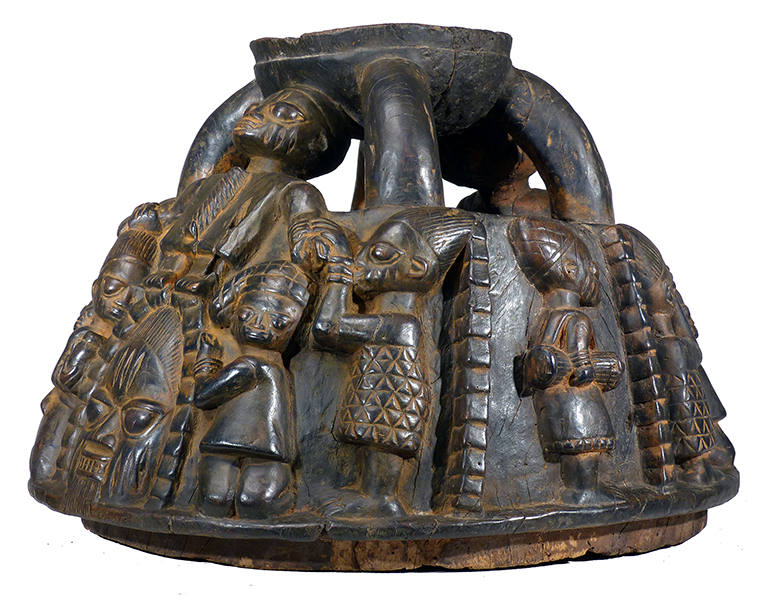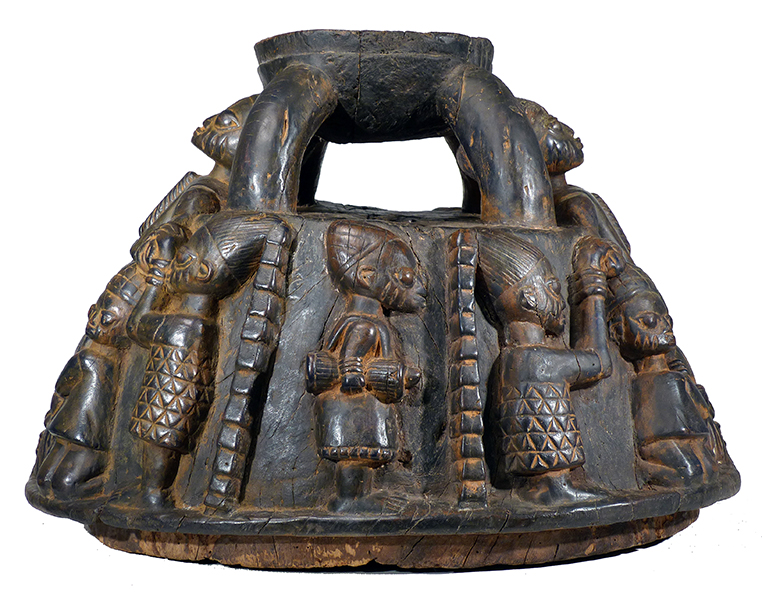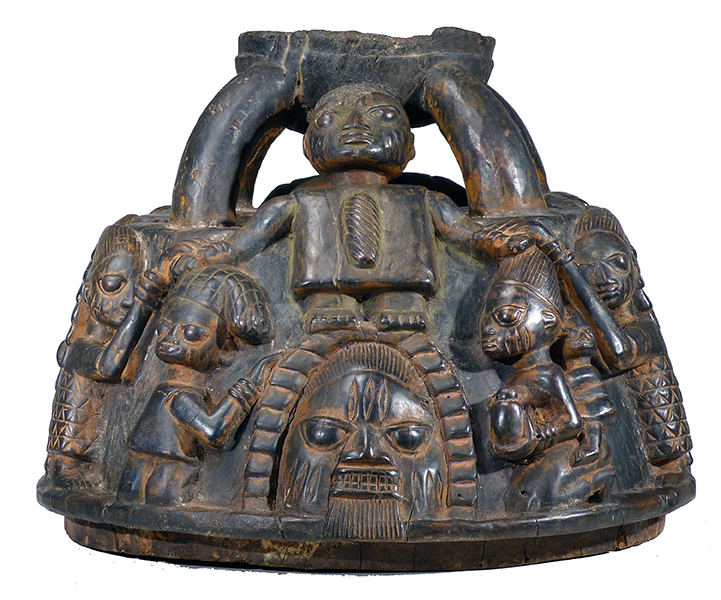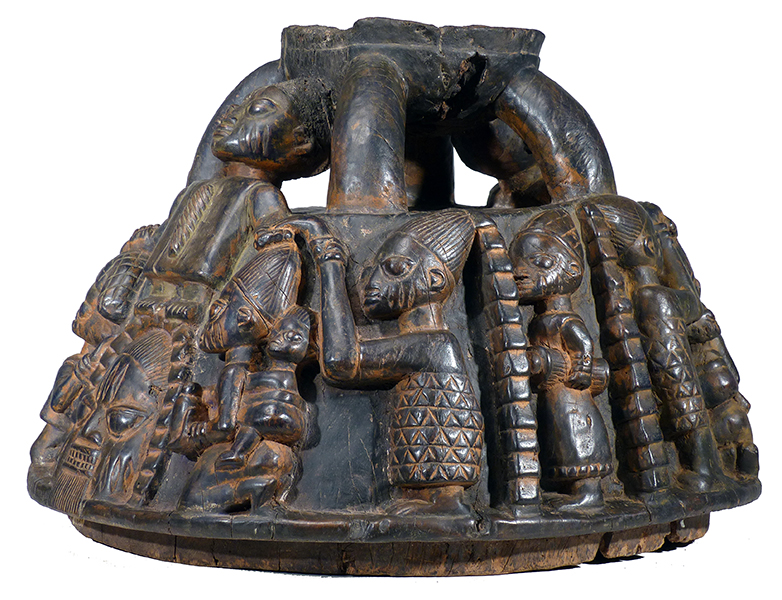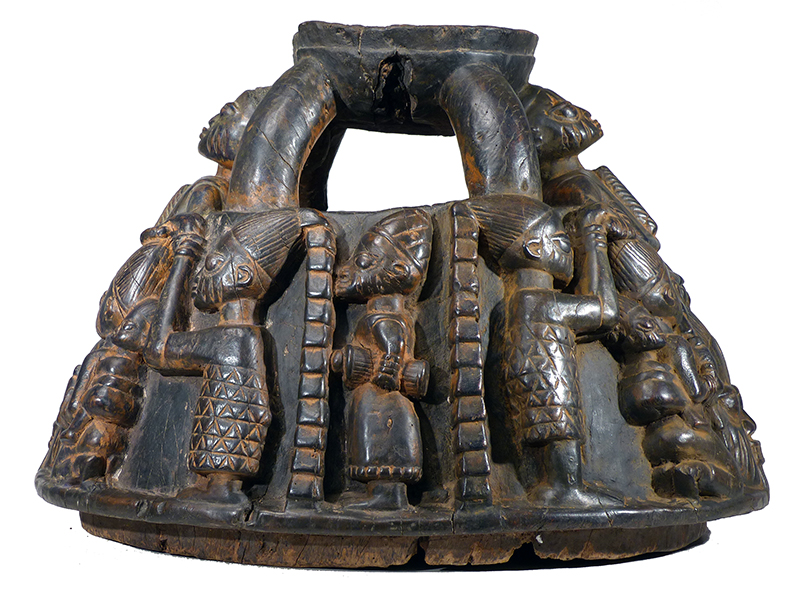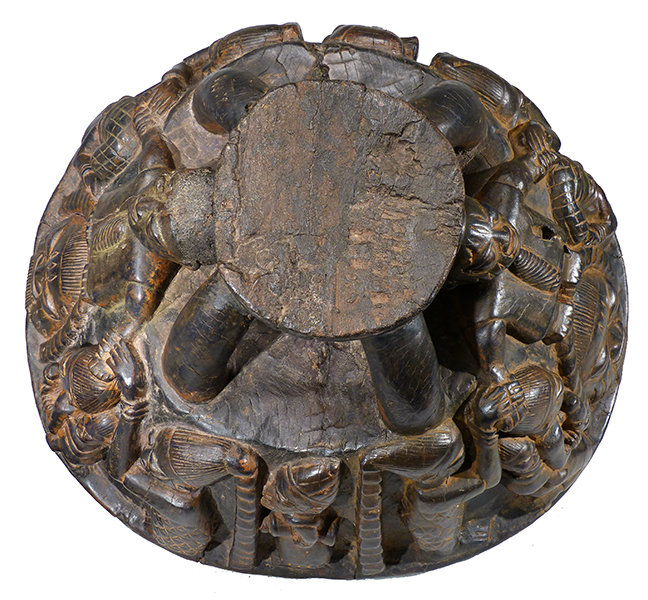 LID, Top view
---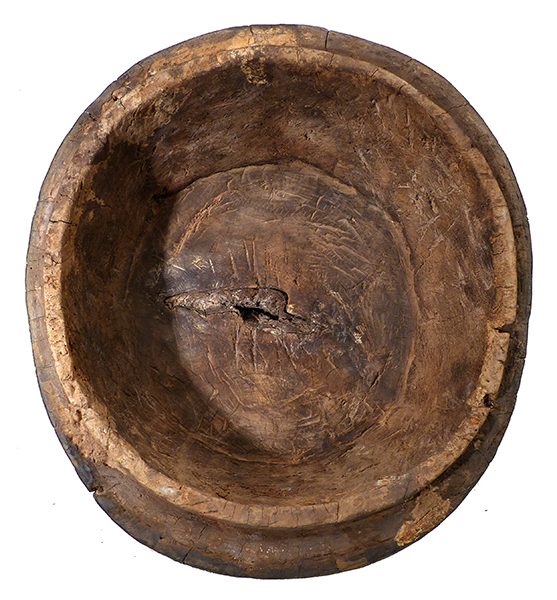 LID, Bottom view
---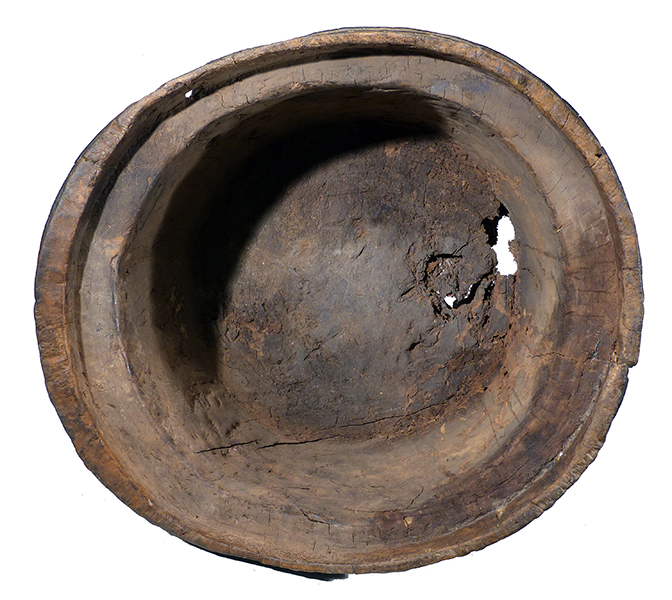 Bowl, Top view
---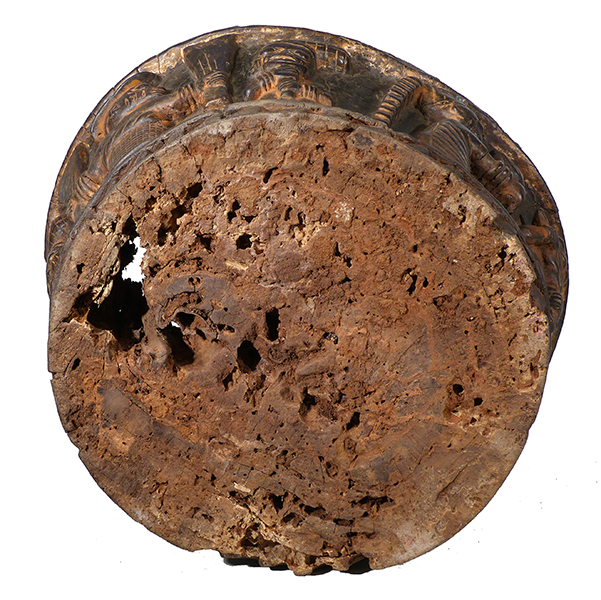 Bowl, Bottom view
---
Divination (Ifa) is practiced to explain misfortunes and help to prevent them. The diviner, in consulting a diety, manipulates sixteen palm nuts, reads the patterns they form and marks the results on a divination board sprinkled with wood dust. The marks indicate verses that should be chanted as prayers. The bowls are used to hold kola nuts as offerings of hospitality or as receptacles for the sixteen sacred palm nuts used in divination.
For reference, please see below the Areogun bowl in Yoruba: Nine Centuries of African Art and Thought, The Center for African Art, NYC. 1989 page 124. Notice the free-standing figures in the Areogan example have been replaced by bas-relief figures in ours.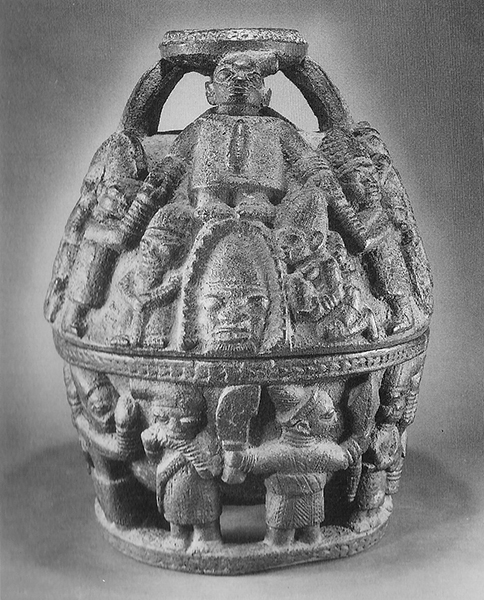 "This splendid figurated bowl was carved by Areogun (c. 1880-1954) of Osi-Ilorin to hold the materials of divination used by a priest of Ifa. A master of composition, Areogun arranged the figures in the low-relief carving to symbolize the Yoruba experience of the universe as one of continuous change and transformation, and interdependence and interaction. The sacrificial way of life is shown as the appropriate response for making one's way propitiously through this world. Wood. Height. 23.5"
GO TO YORUBA EXHIBITION PAGE
GO TO YORUBA IFA DIVINATION TAPPERS
GO TO YORUBA IFA DIVINATION TRAYS
GO TO AFRICAN VESSELS PAGE
GO TO DIVINATION OBJECTS PAGE