YORUBA BEADED CROWN 33, NIGERIA
Photographs © Hamill Gallery

YORUBA
Crown 33
17" high (crown) 45" high (with veil) x 8" wide
$5000
SOLD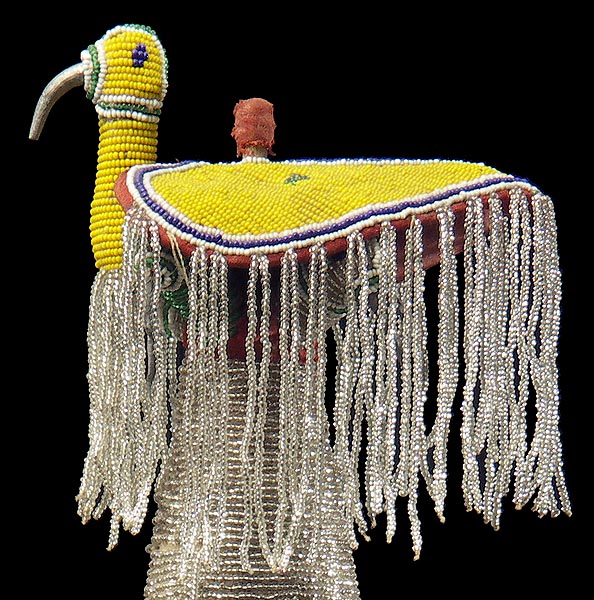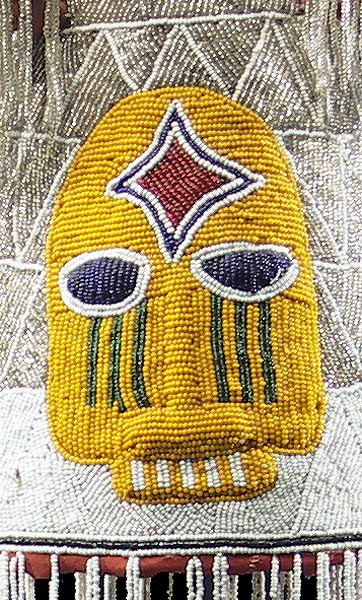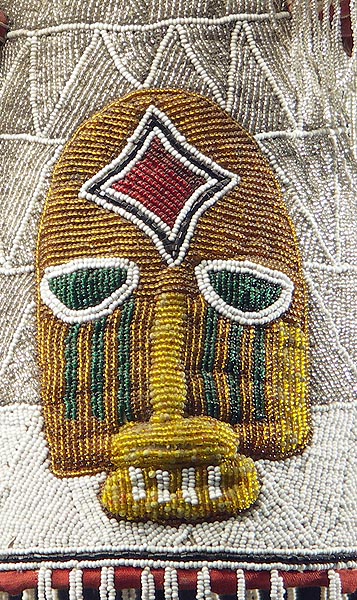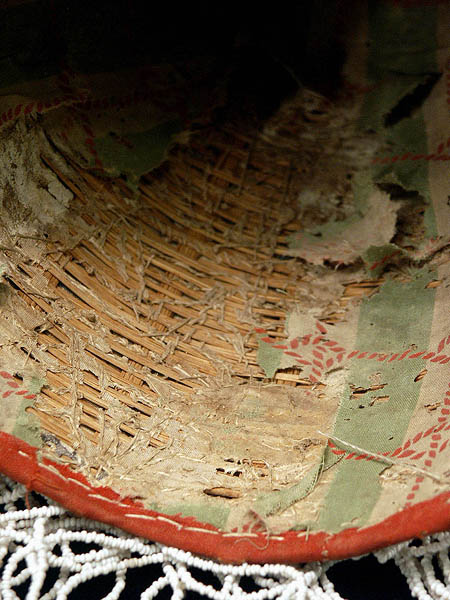 This elegant crown shows signs of age and use. Most of the beads on the upper part of the crown and the strands hanging from the birds are transparent, unusual and beautiful.
The inside is lined with a cotton cloth, which is worn away partially, refealing the carefully constructed reed form.
The bird on the top of the crown has an extension that inserts into a hole on the top of the crown. It is removable. The crown was photographed on a simple black base which is included.
GO TO YORUBA CROWNS ARCHIVES PAGE, ALL SOLD
GO TO YORUBA ART PAGE
GO TO AFRICAN BEADWORK PAGE
GO TO YORUBA BEADED SASHES PAGE
GO TO YORUBA DIVINER'S BAGS PAGE
GO TO YORUBA BEADED SHEATHS PAGE