YORUBA BEADED CROWN 36, NIGERIA
Photographs © Tim Hamill

YORUBA
Crown 36
22 " high (crown) 32.5 " high (with veil) x 13" wide
$600
SOLD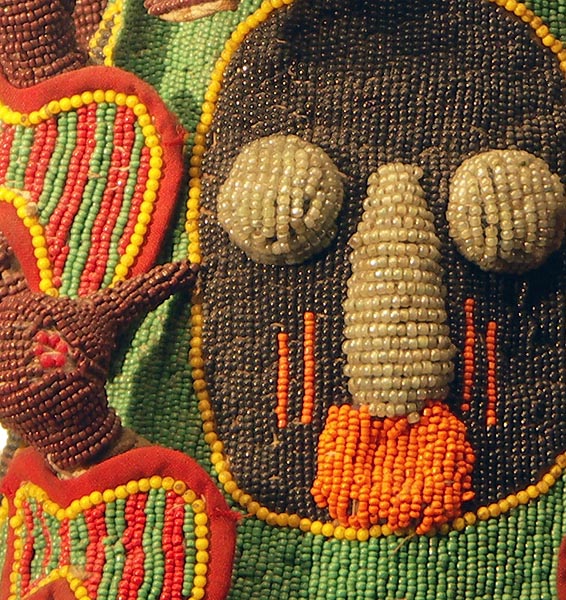 Despite the quality of workmanship and the interesting and complex form, we believe that this crown was made to be sold.
The inside is lined with a simple light brown cotton cloth. Bird tails (including those on the sides) can be bent upwards or downwards if desired and hold those positions.
The bird on the top of the crown has an extension that inserts into a hole on the top of the crown. It is removable. The crown was photographed on a simple, sectional black base as shown in the installation picture. It can be purchased for $25.
GO TO YORUBA CROWNS ARCHIVES PAGE, ALL SOLD
GO TO YORUBA ART PAGE
GO TO AFRICAN BEADWORK PAGE
GO TO YORUBA SASHES PAGE
GO TO YORUBA BAGS PAGE
GO TO YORUBA SHEATHS PAGE