YORUBA BEADED CROWN 41, NIGERIA
Photographs © Tim Hamill

YORUBA
Crown 41
14 " high (crown) x 8.5" wide
$1200
SOLD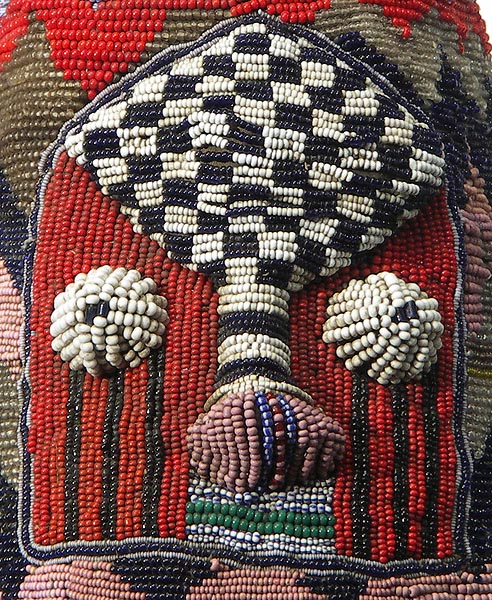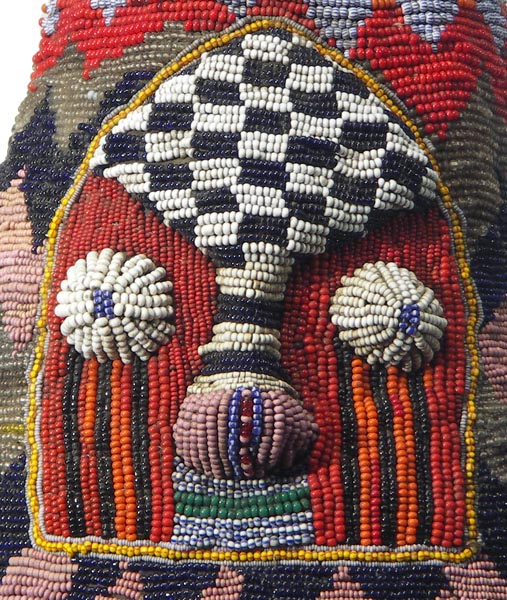 This crown has unusually nice, older looking beadwork on a soft woven straw form. The inside is lined with a simple printed cotton cloth.
None of the veil has survived.
The bird on the top of the crown has an extension that inserts into a hole on the top of the crown. It is removable.
If you would like a stand for this piece, please inquire.
GO TO YORUBA CROWNS ARCHIVES PAGE, ALL SOLD
GO TO YORUBA ART PAGE
GO TO AFRICAN BEADWORK PAGE
GO TO YORUBA BEADED SASHES PAGE
GO TO YORUBA DIVINER'S BAGS PAGE
GO TO YORUBA BEADED SHEATHS PAGE