YORUBA BEADED CROWN 42, NIGERIA
Photographs © Tim Hamill

YORUBA
Crown 42
11 " high (crown) 19" high (with veil) x 6.5" wide
$1000
SOLD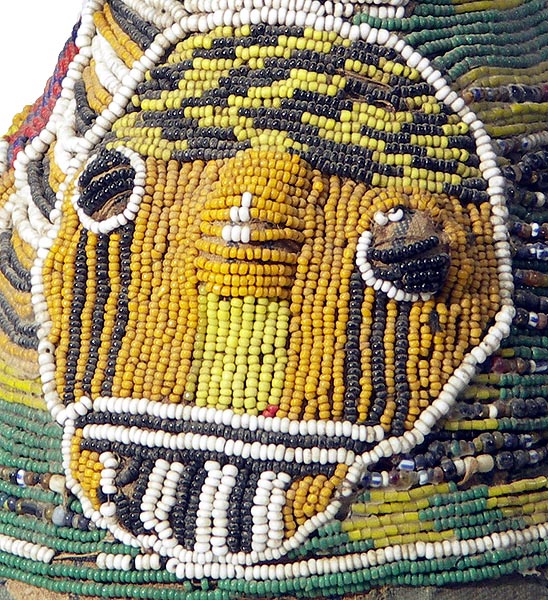 This unusual and small old crown (?) is formed on a gourd and does not look like it was intended to be worn. Only a few of the veil strands survive.
The inside is lined with a simple dark green cotton cloth, stretched across the bottom and torn from handling.
The bird on the top of the crown has an extension that inserts into a hole on the top of the crown. It is removable.
If you would like a stand for this piece, please inquire.
GO TO YORUBA CROWNS ARCHIVES PAGE, ALL SOLD
GO TO YORUBA ART PAGE
GO TO AFRICAN BEADWORK PAGE
GO TO YORUBA SASHES PAGE
GO TO YORUBA BAGS PAGE
GO TO YORUBA SHEATHS PAGE