YORUBA BEADED CROWN 45, NIGERIA
Photographs © Tim Hamill

YORUBA
Crown 45
20" high (crown) 35 " high (with veil) x 11" wide
$600
SOLD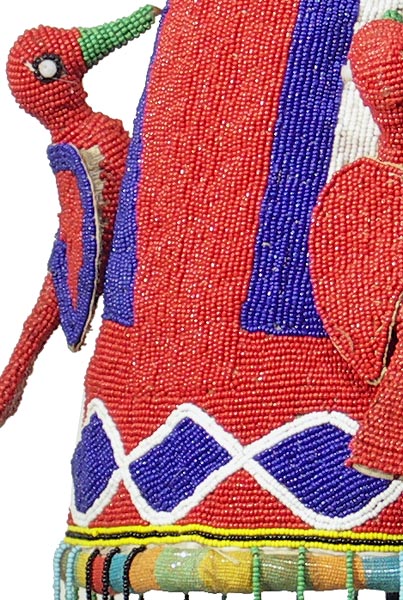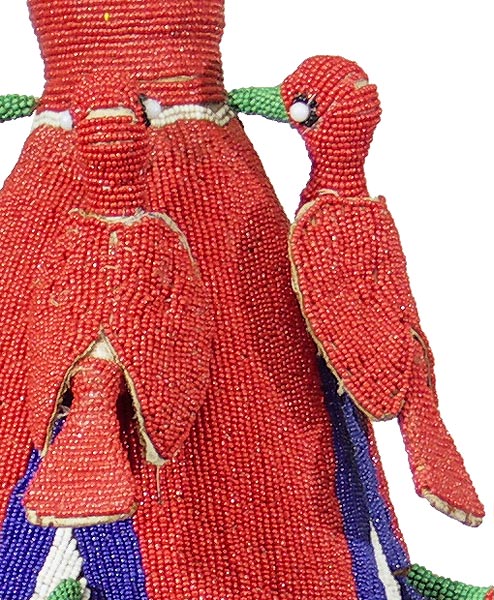 Despite the quality of workmanship and the interesting and complex form, we believe that this crown was made to be sold.
The inside is lined with part of a striped Yoruba ashoke textile. It is missing two strands from the veil. There are several area, mostly around the edges of wings, that were not beaded.
The bird on the top of the crown has an extension that inserts into a hole on the top of the crown. It is removable.
If you would like a stand for this piece, please inquire.
GO TO YORUBA CROWNS ARCHIVES PAGE, ALL SOLD
GO TO YORUBA ART PAGE
GO TO AFRICAN BEADWORK PAGE
GO TO YORUBA SASHES PAGE
GO TO YORUBA BAGS PAGE
GO TO YORUBA SHEATHS PAGE