YORUBA STYLE BEADED CROWN 65, NIGERIA
Photographs © Tim Hamill

YORUBA
Crown 65
21" high (crown) 37.5" high (with veil) x 10" wide
$500
SOLD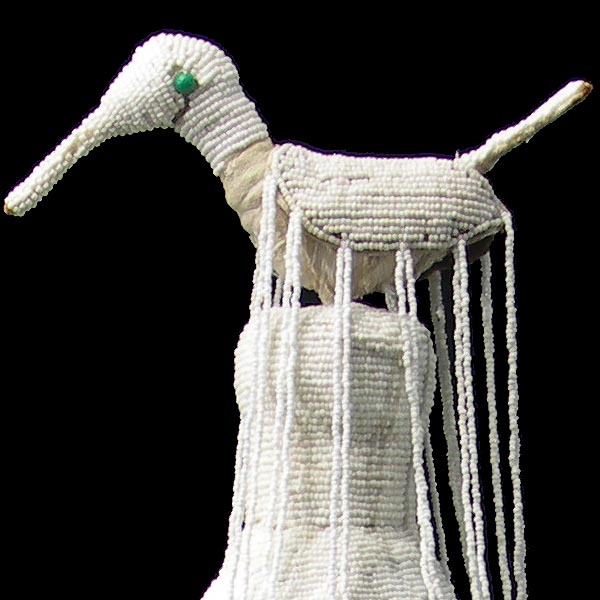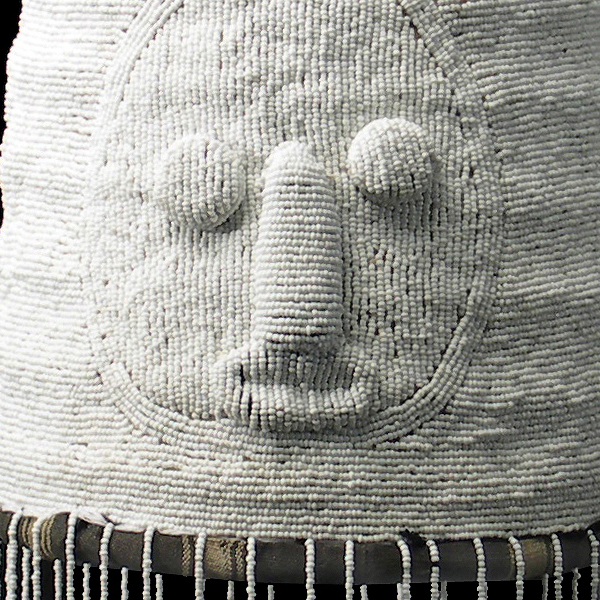 Despite the quality of workmanship and the elegant form, we believe that this crown was made to be sold. We have several that are virtually identical. This one is in excellent condition, with no missing or broken strands. It has three scattered red beads; we do not know the meaning or purpose for this.
The inside is lined with part of a dark gray and white Yoruba ashoke textile.
The bird on the top of the crown has an extension that inserts into a hole on the top of the crown. It is removable. The crown was photographed on a simple, sectional black base as shown in the installation picture. It can be purchased for $25.
GO TO YORUBA CROWNS ARCHIVES PAGE, ALL SOLD
GO TO YORUBA ART PAGE
GO TO AFRICAN BEADWORK PAGE
GO TO YORUBA SASHES PAGE
GO TO YORUBA BAGS PAGE
GO TO YORUBA SHEATHS PAGE