YORUBA STYLE DRUM 10, Nigeria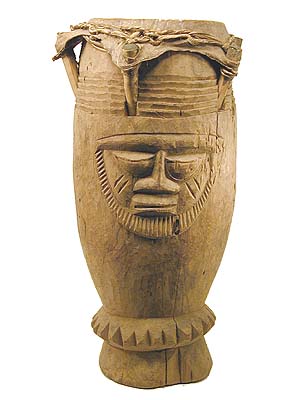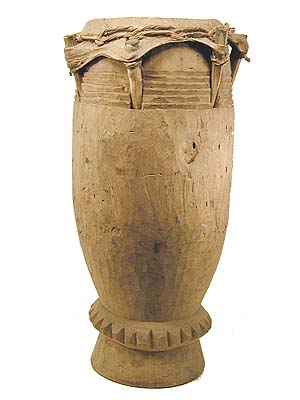 Photographs © Hamill Gallery
YORUBA STYLE
DRUM 10
28.5" high
$600
SOLD
Nigeria
Drums are among the most important art forms in Africa, used both as a musical instrument and as a work of sculpture significant in many ceremonial functions, including dance, rituals, story-telling and communication of messages.
Despite its appearance this drum was probably made to be sold.
The head on this drum is intact with one tiny hole but not really playable.
GO TO YORUBA 2007 EXHIBITION PAGE
GO TO AFRICAN DRUM EXHIBIT PAGE