YORUBA EGUNGUN COSTUME 16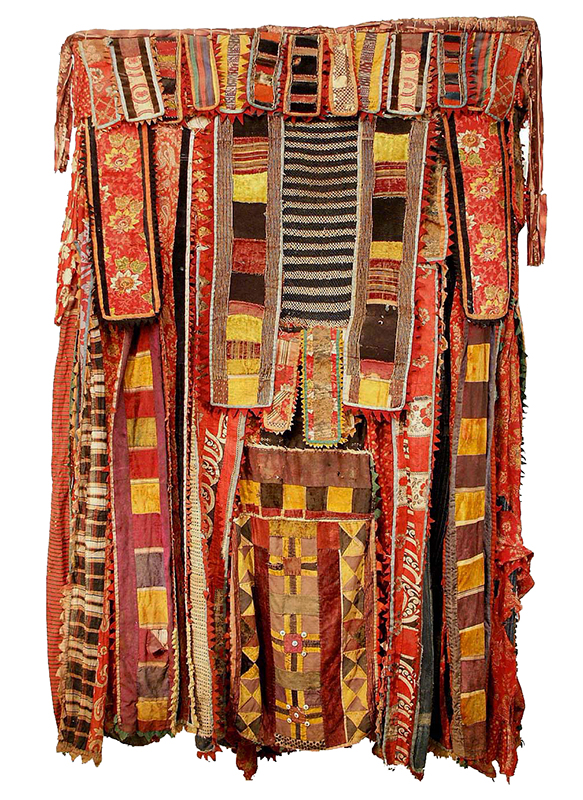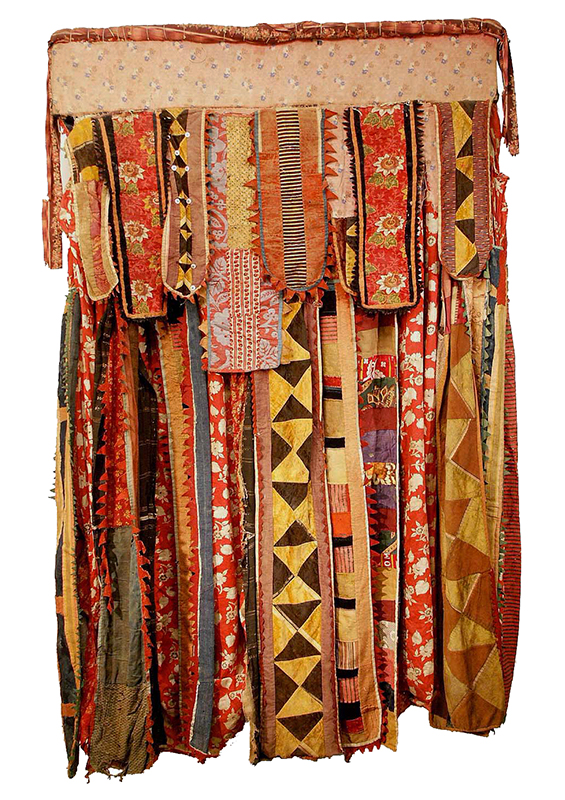 Photographs © Hamill Gallery
Egungun
Costume 16
64" high
$2,500
SOLD
This costume has been vetted as authentic and old, with good evidence of age and use.
The word Egungun refers to masking associated with honored male lineage ancestors. Egungun masquerades are performed throughout Yorubaland but the costune styles are extremely diverse as a result of both regional preferences and the fertile imagination of artists and patrons. Many Egungun costumes consist entirely of costly and extravagantly embellished cloth while others include carved headdresses.
--from African Shapes of the Sacred: Yoruba Religious Art by Carol Ann Lorenz, Senior Curator
Longyear Museum of Anthropology, Colgate University.
GO TO YORUBA EGUNGUN COSTUMES 2 PAGE
GO TO YORUBA EGUNGUN COSTUMES 1 PAGE


GO TO YORUBA FLAT EGUNGUN COSTUME PAGE
GO TO YORUBA EGUNGUN HEADDRESSES 1 (31-50)
GO TO YORUBA EGUNGUN HEADDRESSES 2 (61-78)
GO TO YORUBA EXHIBITION PAGE
GO TO YORUBA ART PAGE
GO TO DIVINATION OBJECTS PAGE
GO TO AFRICAN TRIBAL COSTUMES PAGE
GO TO MASKS PAGE