YORUBA GELEDE HEADDRESS 48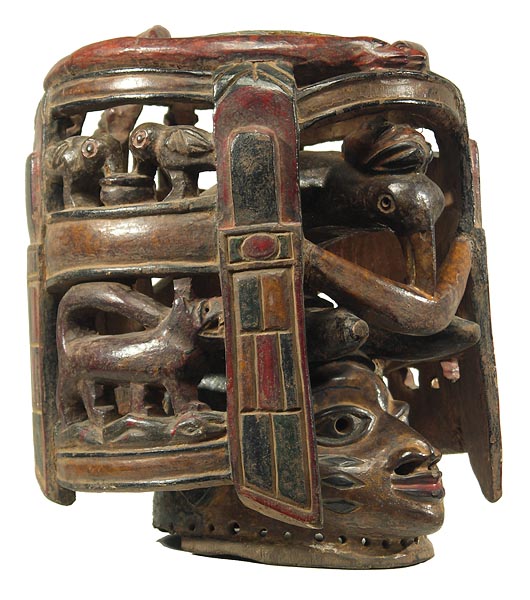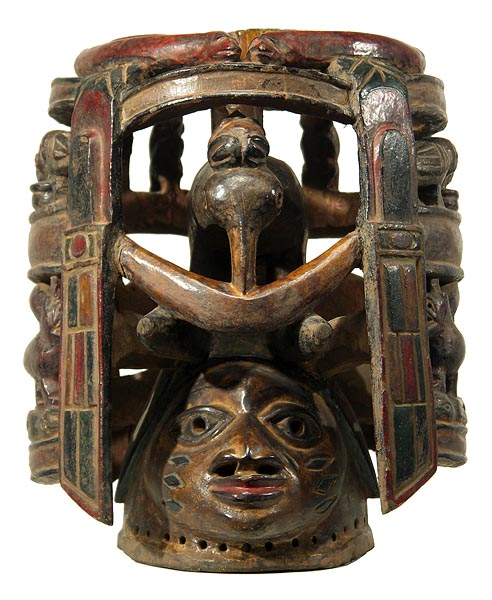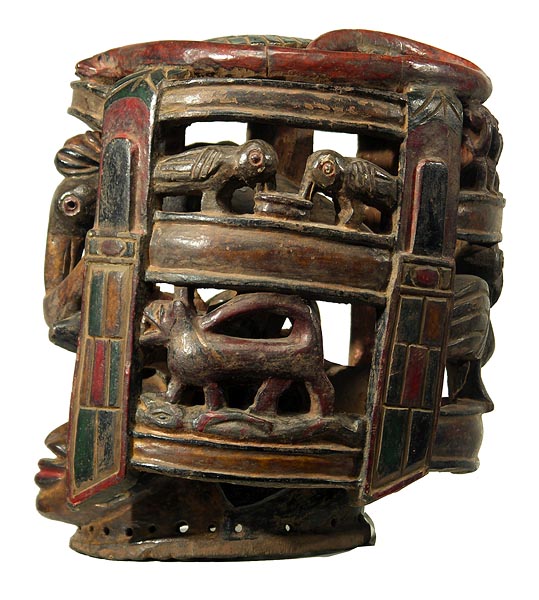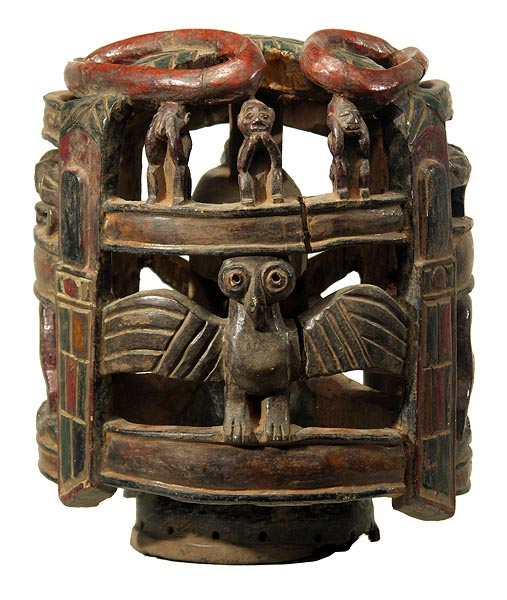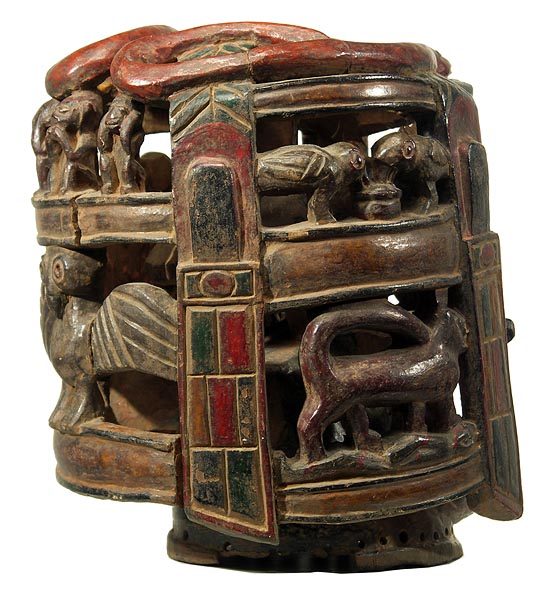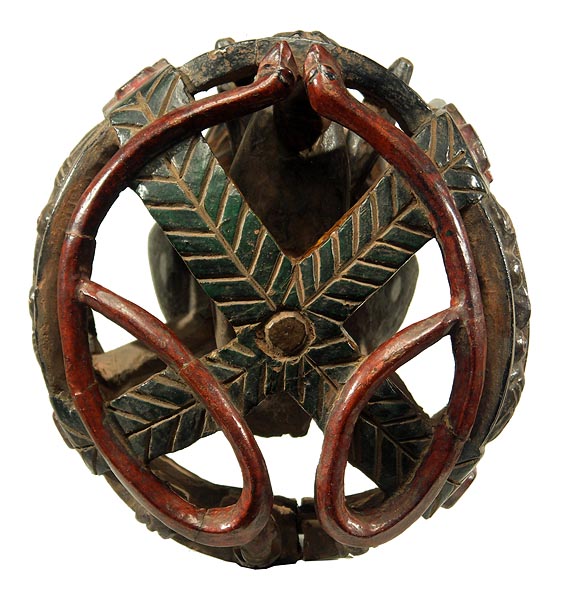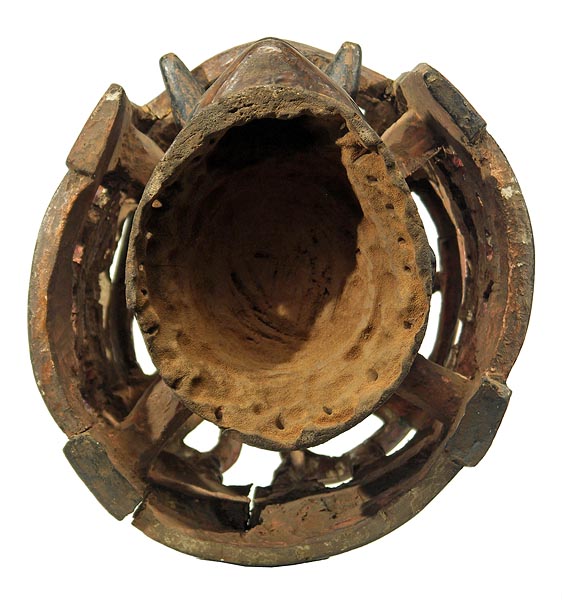 Photographs © Tim Hamill
Yoruba
Gelede 48
15.25" high x 13" wide x 14" deep
$3000
SOLD
YORUBA GELEDE
There are three main Yoruba societies or egbe, one being the Gelede society. This sect is devoted to Yemoja, the mother of all orisha (angelic forces). She represents motherhood, mother of waters, family, sexuality, sorcery and nurturer and is the matriarchal head of the universe. She is thought to express the protective energies of the feminine force. The Gelede society function is to keep the peace.
The design of this splendid headdress includes many of the animals represented in Yoruba mythology. According to a professor of African art, the thoughtfulness of the design and the excellence of the workmanship indicate that the piece was most probably carved for a ceremony but in fact never used and therefore made available for sale.
Condition: The mask is stable, but there are three unclosed cracks on the back, on the upper bar, through the wing, and on the lower bar. There are five small repaired cracks on the snakes on the top and two small repaired cracks at the ends of the piece in the beak on the front side.

RETURN TO YORUBA GELEDE MASKS PAGE 2
GO TO ANIMALIA EXHIBITION PAGE
GO TO YORUBA GELEDE MASKS PAGE 1
GO TO YORUBA GELEDE MASKS PAGE 3 ( ALL SOLD)
GO TO YORUBA ART EXHIBITION PAGE
GO TO YORUBA EGUNGUN MASKS PAGE 2 (16-29)
GO TO YORUBA EGUNGUN MASKS PAGE 1 (1-15)