YORUBA STYLE GELEDE HEADDRESS 49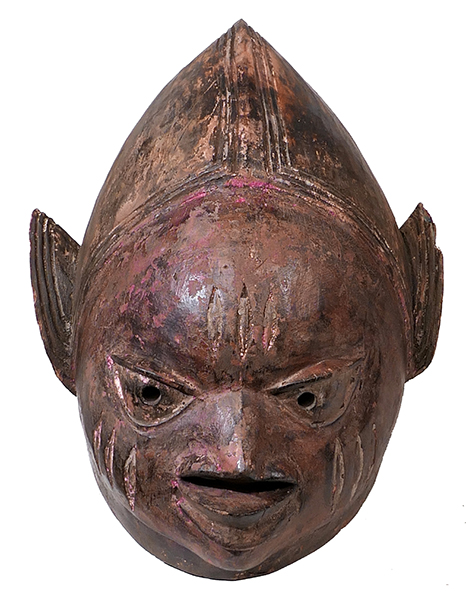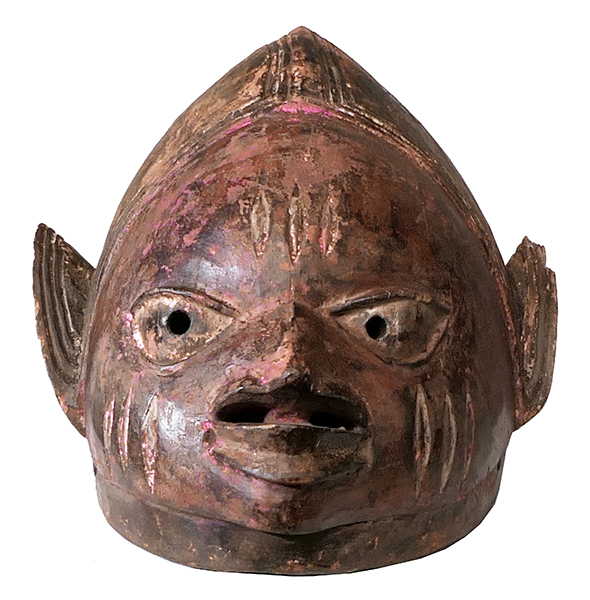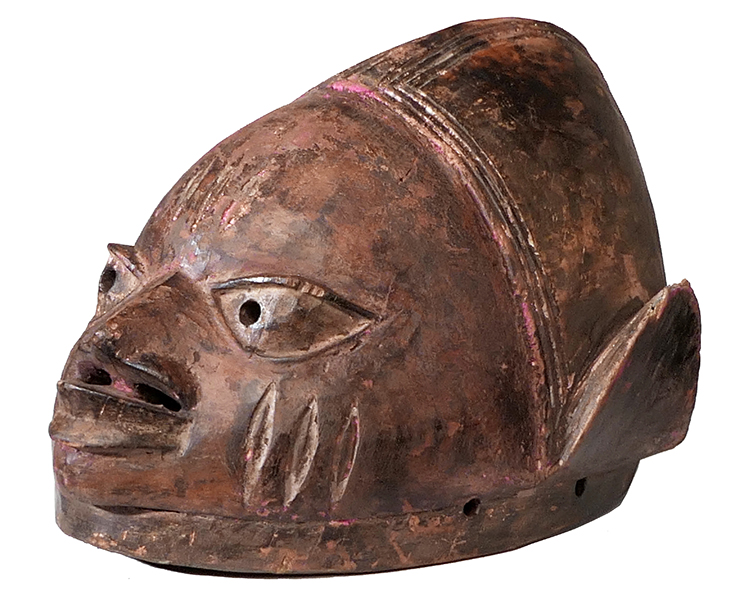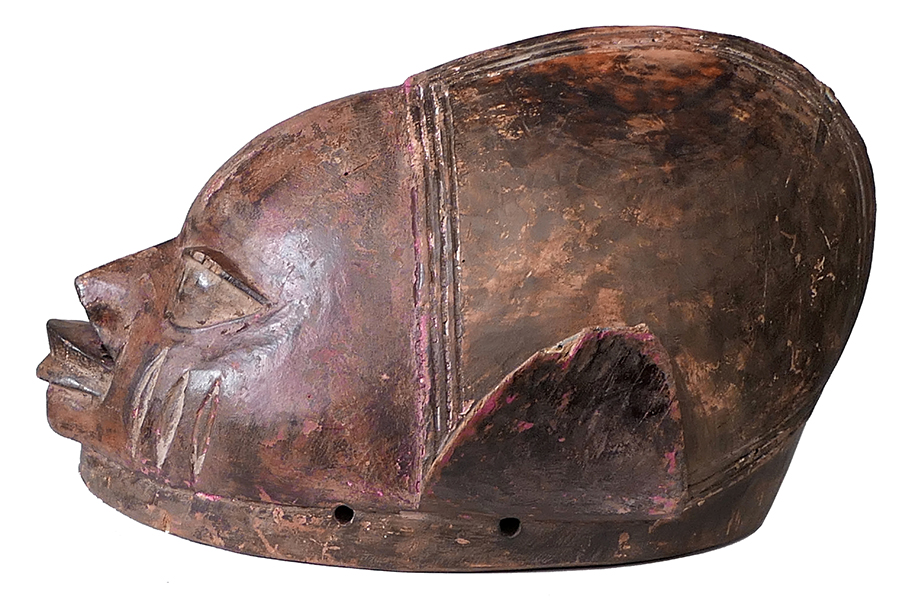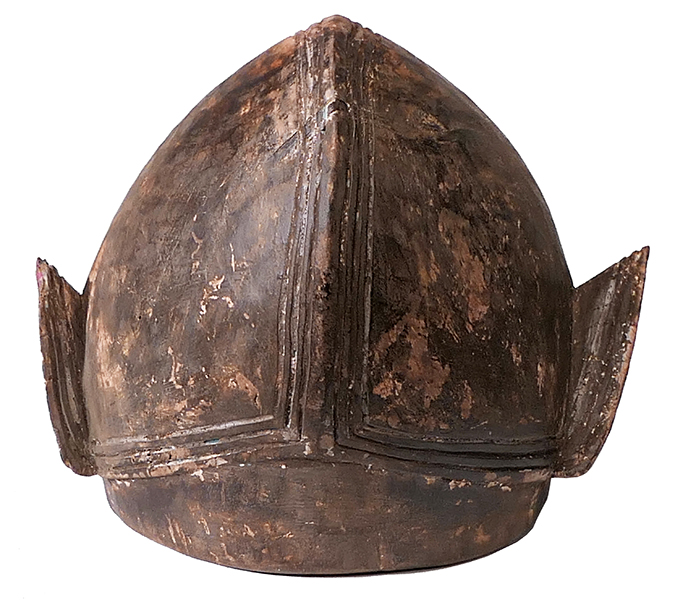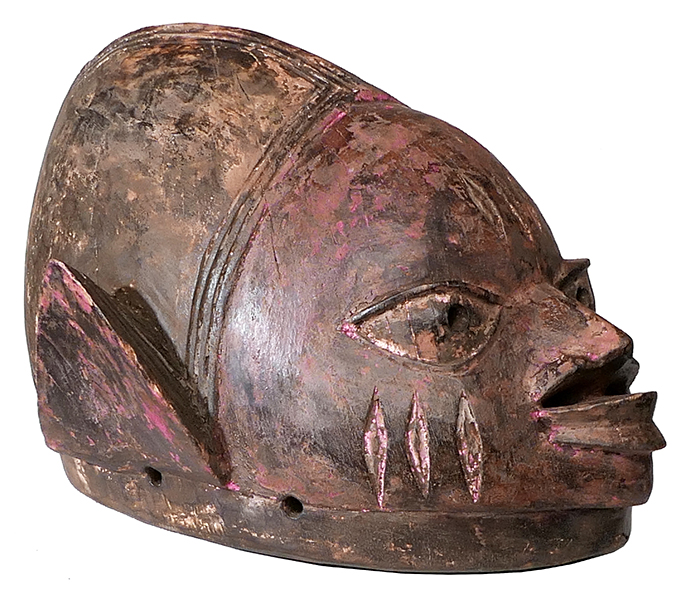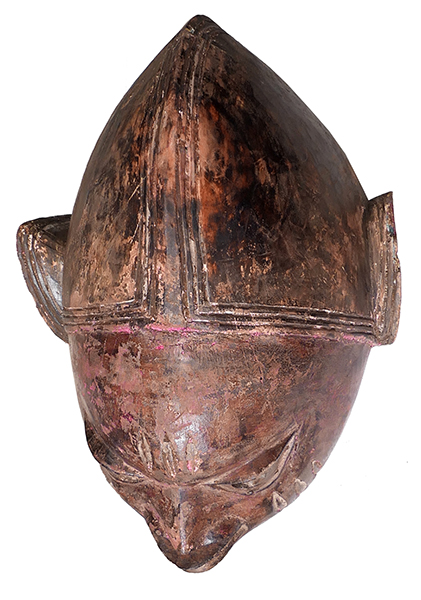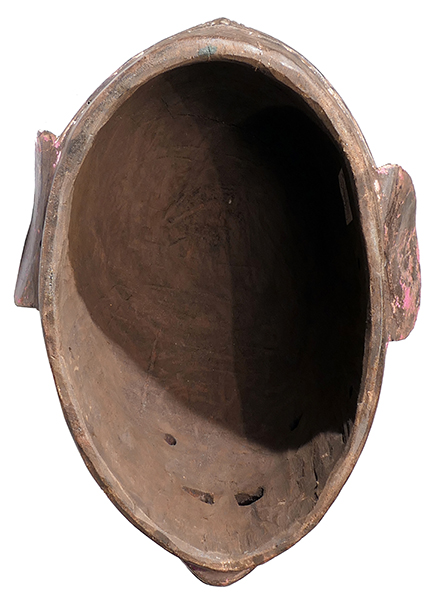 Photographs © Hamill Gallery
YORUBA STYLE
Gelede 49
7.5" high x 9.25" wide x 13" deep
$300
Despite its appearance this Gelede mask was probably made to be sold.
The tipof the left ear is damaged. The mask can rest as shown or be hung on a wall.
Gelede, a male association, uses the aesthetic power of sculpture, costume, song and dance to placate and please women, who have special spiritual power. Often with elaborate superstructures, the headdresses appear as identical pairs in the dances.
RETURN TO YORUBA GELEDE MASKS PAGE 2
GO TO YORUBA GELEDE MASKS PAGE 1
GO TO YORUBA GELEDE MASKS PAGE 3 ( ALL SOLD)
GO TO YORUBA HEADS PAGE
GO TO YORUBA ART PAGE
GO TO YORUBA ART EXHIBITION PAGE
GO TO YORUBA EGUNGUN MASKS PAGE 2 (16-29)
GO TO YORUBA EGUNGUN MASKS PAGE 1 (1-15)
GO TO YORUBA EPA MASKS PAGE
GO TO YORUBA COSTUMES PAGE 1
GO TO YORUBA COSTUMES PAGE 2
GO TO MASKS AND HEADS PAGE
GO TO NEW ADDITIONS PAGE