BAGA STYLE SHOULDER HEADDRESS 1, Guinea
This Baga style headress has not been vetted so our default position is that it might have been made to be sold.
---





Photographs © Hamill Gallery
BAGA STYLE
SHOULDER HEADDRESS 1
38" high x 8.75" wide x 8.75 " deep
Guinea
$1500
SOLD

Baga Shoulder Headdress (Zigiren-wunde)
This headdress is known as zigiren-wunde, or "the new bride." Entirely secular in nature, it celebrates the role of Baga women in both human and agricultural fertility, and in nurturing the community.
The zigiren-wunde is owned and performed by groups of young men solely for entertainment, especially at weddings. The performer wears it on top of the head, grasping the leglike projections at the base of the mask to steady it. These "shoulders" are draped with cloth, leaving the figure's breasts exposed, and the costume is completed with the addition of a skirt of palm fiber.
--- Brooklyn Museum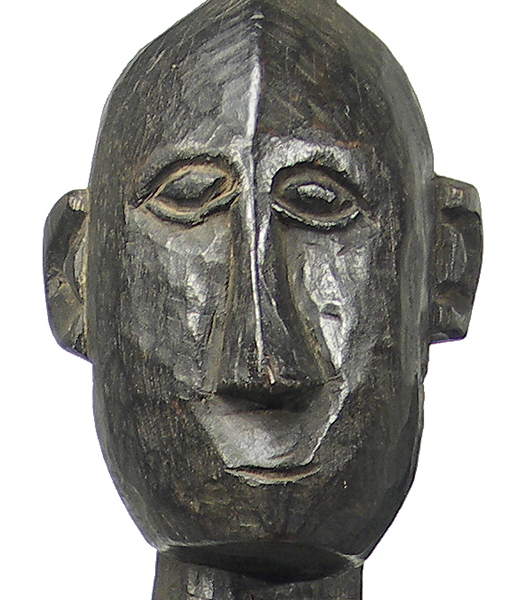 GO TO AFRICAN MASKS PAGE
MJM02012017