BOZO MASK 5, Mali
This Bozo mask has been vetted as being authentic with significant signs of use and age.
---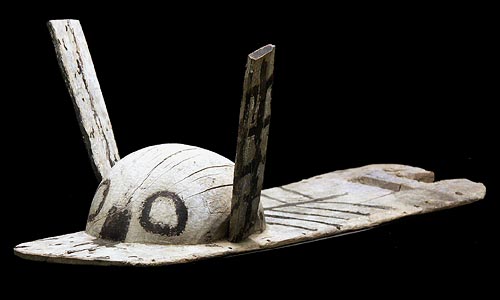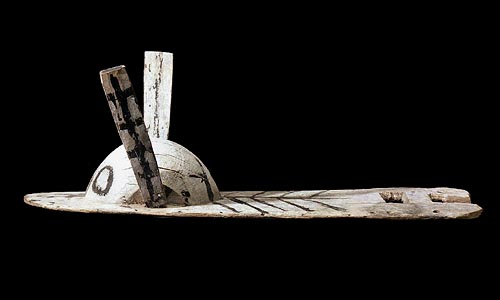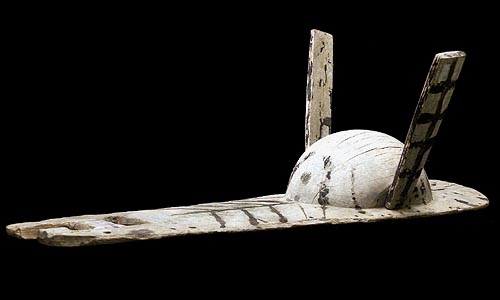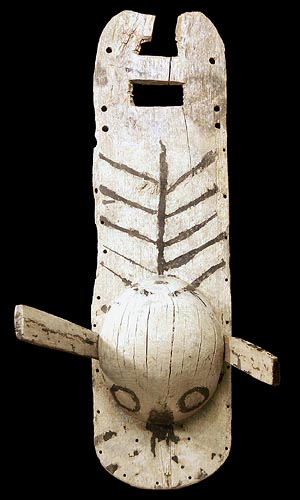 Photographs © Hamill Gallery
BOZO
MASK 5
Wood and paint
32"long x 17"high x 10.5"wide
Mali
$2000
SOLD

This unusual almost abstract mask was worn horizontally. The ears are separate, but do not move.

GO TO BOZO ANTELOPE MASKS ARCHIVES PAGE (ALL SOLD)
GO TO STAMPEDE EXHIBITION PAGE
GO TO MONUMENTAL MASKS PAGE
GO TO AFRICAN MASKS PAGE
GO TO NEW ADDITIONS PAGE
MJM08032017