BOZO ANTELOPE MASK 8, Mali
This mask has been vetted as authentic, but shows no signs of age or use.
---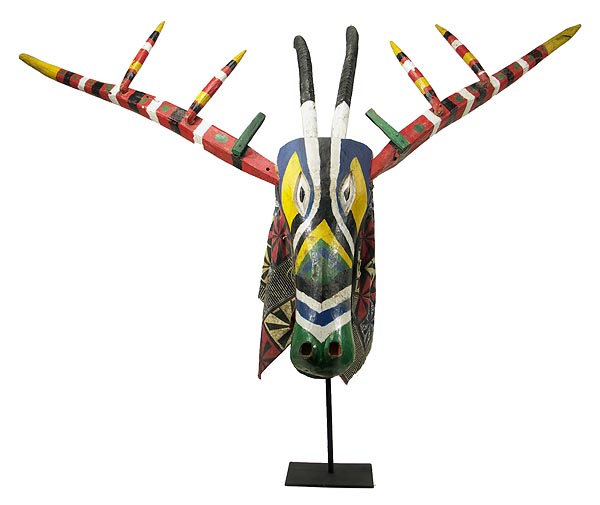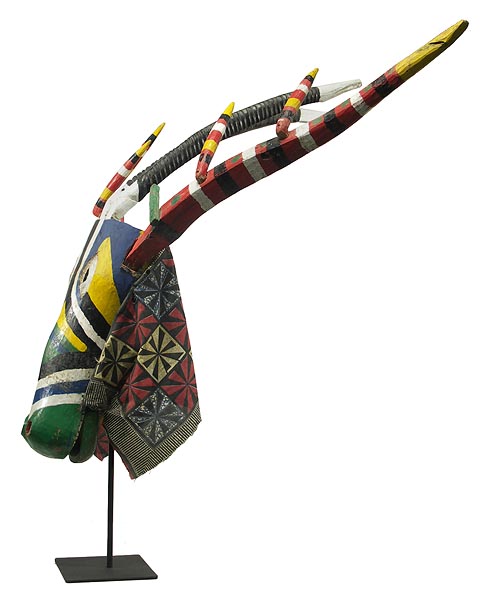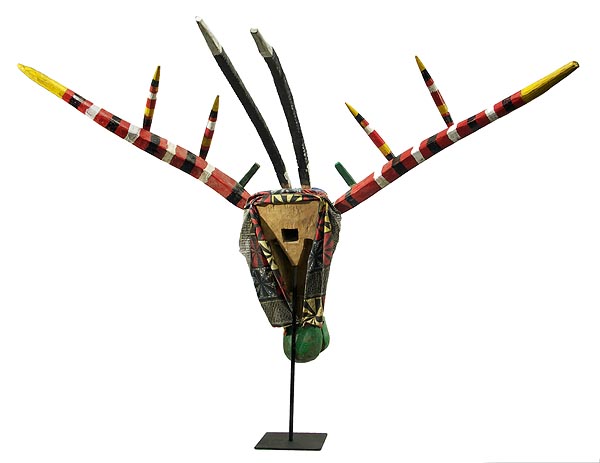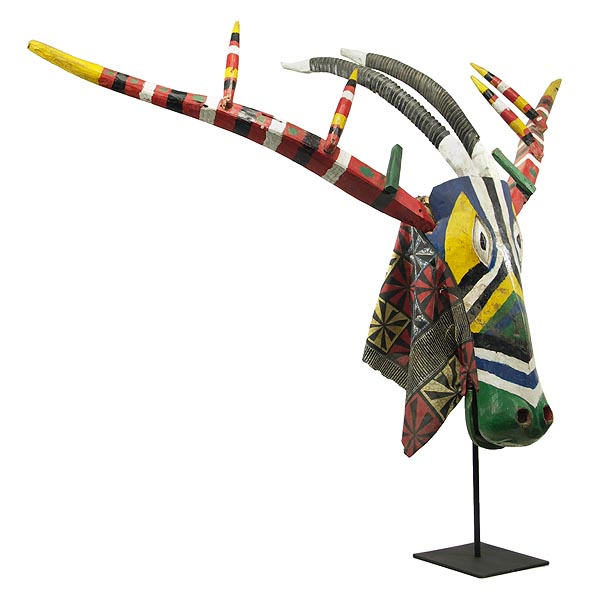 Photographs © Hamill Gallery
BOZO
ANTELOPE MASK 8
Wood, fabric, paint
47" high x 61" wide
Mali
$2000
SOLD

Due to its size, if shipped it would have to have the horns removed and reattached. The stand is included in the price.

GO TO BOZO ANTELOPE MASKS ARCHIVES PAGE (ALL SOLD)
GO TO STAMPEDE EXHIBITION PAGE
GO TO MONUMENTAL MASKS PAGE
GO TO AFRICAN MASKS PAGE
GO TO NEW ADDITIONS PAGE
MJM08032017