BOZO ANTELOPE MASK 10, Mali
This mask has been vetted as authentic, but shows few signs of age or use.
---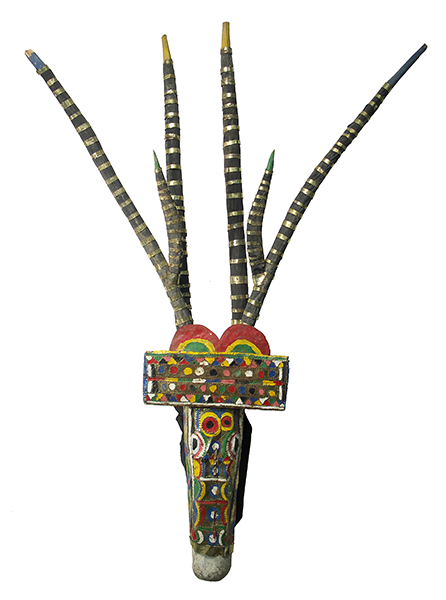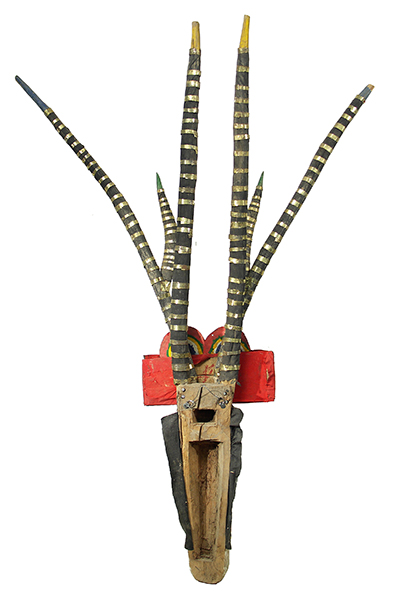 Photographs © Hamill Gallery
BOZO
ANTELOPE MASK 10
Wood, fabric & metal
76" high x 51" wide x 14" deep
Mali
$1500
SOLD

If shipped, the horns (which are now fastened on with large screws) would have to be removed and screwed back on after arrival. The mask is wired to be hung. We are working on a base for it.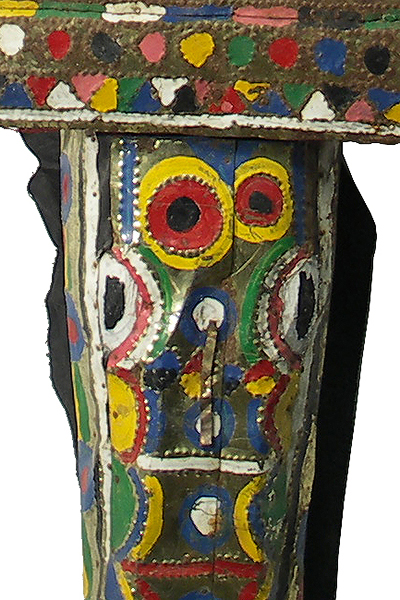 GO TO BOZO ANTELOPE MASKS PAGE
GO TO MASKED, I ADVANCE EXHIBITION PAGE
GO TO MONUMENTAL MASKS PAGE
GO TO AFRICAN MASKS PAGE
MJM08022017