BOZO HIPPOPOTAMUS MASK 13, Mali
This mask has been vetted as authentic.
---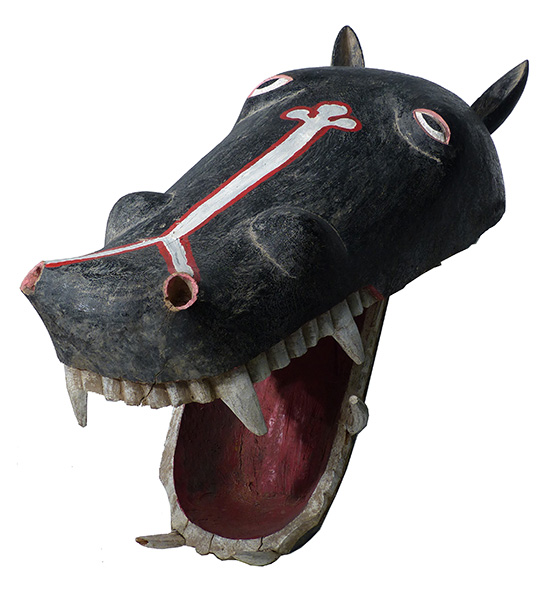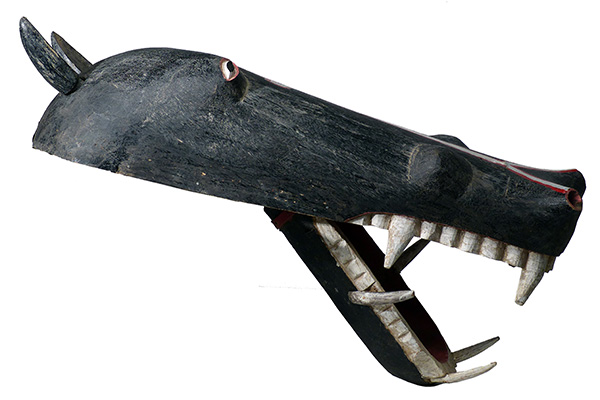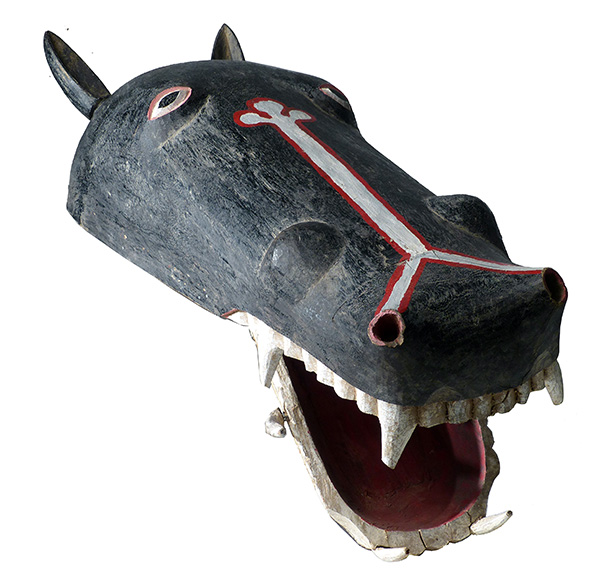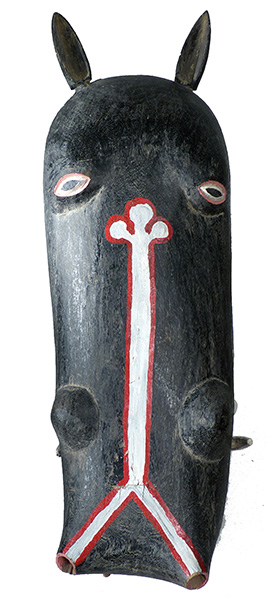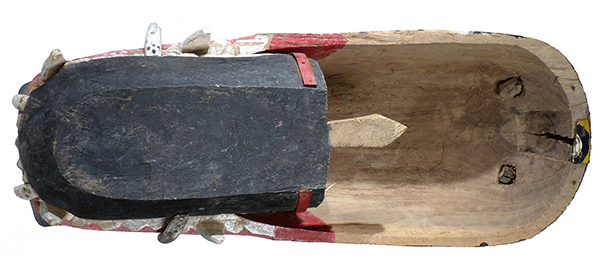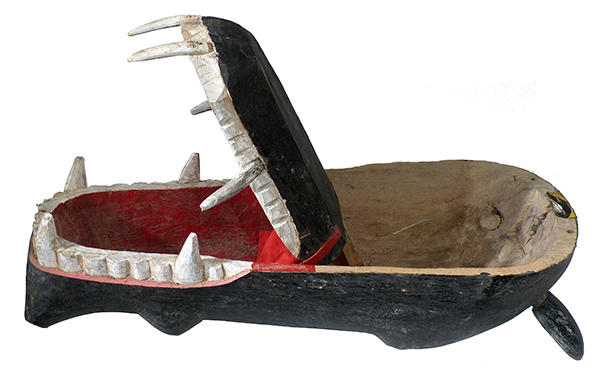 Photographs © Hamill Gallery
BOZO
HIPPOPOTAMUS MASK 13
38" long x 14" wide x 10" high (horizontal with jaw closed)
Mali
$1200
SOLD


This unusual, powerful mask is in good condition. The ears, lower teeth and jaw were carved separately. The jaw moves on metal plates, the four lower teeth are nailed in place. There is a red cloth at the back of the mouth to provide color and more realism when the jaw is open. A small metal plate repairs and protects a crack at the top back of the mask.
GO TO BOZO ANTELOPE MASKS ARCHIVES PAGE (ALL SOLD)
GO TO STAMPEDE EXHIBITION PAGE
GO TO MONUMENTAL MASKS PAGE
GO TO AFRICAN MASKS PAGE
GO TO NEW ADDITIONS PAGE
MJM08022017