CHAMBA GONG 3, Nigeria
This large, heavy gong has been vetted as authentic.

---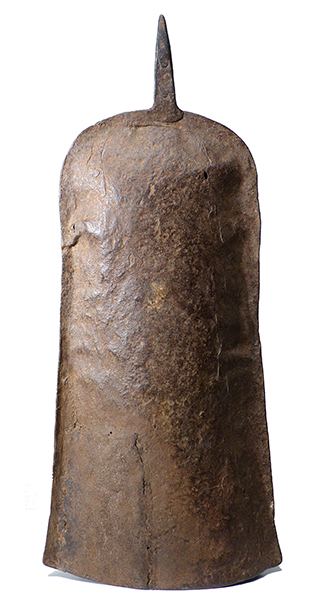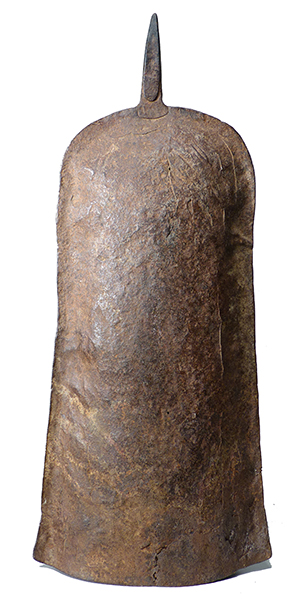 CHAMBA
GONG 3
27.75" high x 12.25" wide x4.25" deep
13 lbs.6oz. / 6.05 kg.
$800
SOLD*
Nigeria
There is a small hole near the top on the front and major repaired areas on the front and back near the bottom (see detail below).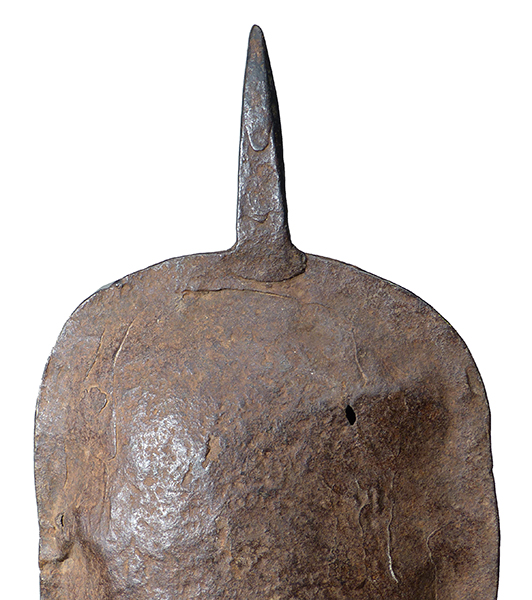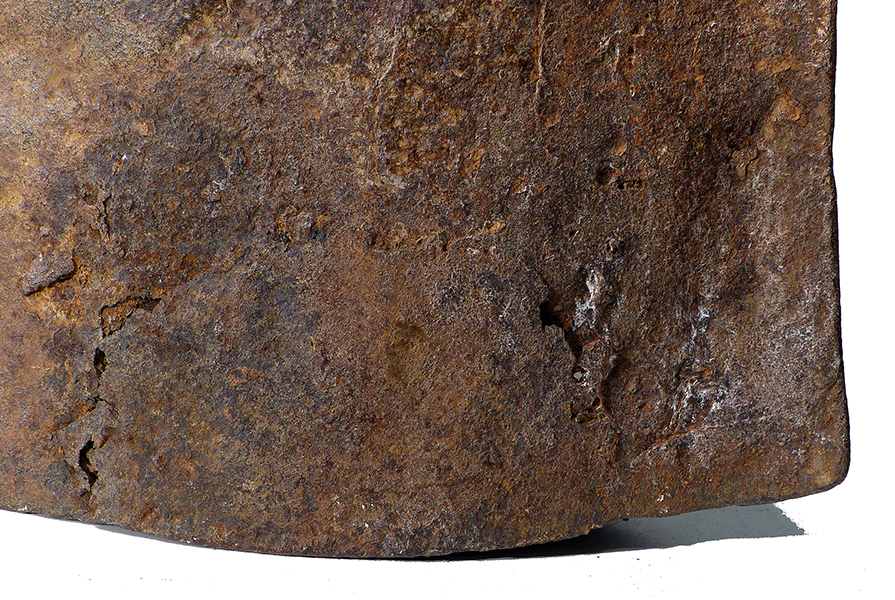 Photographs © Hamill Gallery
GO TO CHAMBA GONG CURRENCY PAGE
GO TO KA-CHING! EXHIBITION PAGE
GO TO CHAMBA GONG SET CURRENCY PAGE
GO TO AFRICAN METALWORK PAGE
GO TO AFRICAN METALWORKS EXHIBITION PAGE