EKONDA CURRENCY, DRC
These Ekonda forms have been vetted as authentic.
---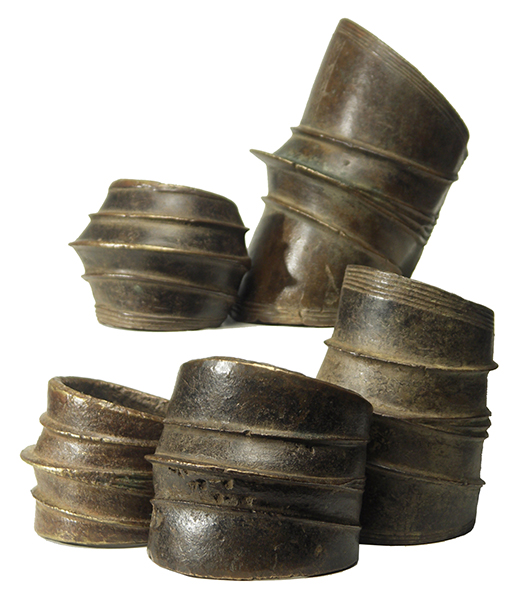 Photographs © Hamill Gallery
EKONDA,"ANKLET" CURRENCY, DRC
They all have puddling of the copper on the inside and variations in thickness.
Copper alloy forms like these were poured into a mold, then wrapped around a log to form a cylinder. They would be worn with vegetable fiber protecting the leg. They were recognized and used as currency.

GO TO EKONDA CURRENCY ARCHIVES PAGE (ALL SOLD)
GO TO KA-CHING! EXHIBITION PAGE
GO TO AFRICAN METALWORK PAGE
GO TO AFRICAN ARTIFACTS PAGE