This page is a record of an exhibit that took place
in 2010. The individual links below will take you to
the CURRENT VERSION of the pages
that formed part of that exhibit.
A Walk through the
KUBA FOREST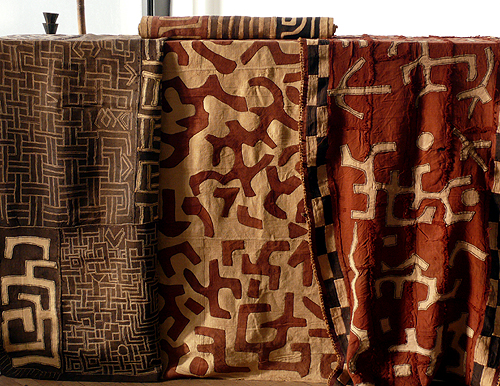 More of an installation than an exhibition, A Walk Through the Kuba Forest invites gallery visitors to spend a few minutes in a magical world of repetition and rhythm, a world of striking pattern and vivid color. The show was curated by Piper O'Sullivan whose ongoing study of the thousands of textiles in our collection has resulted in two academic papers, one on Egungun costumes and another on the Kuba skirts, some of which she assembled for this exhibit.
Thanks also to Piper, these Kuba skirts will form the first group of textiles presented on our new website, Hamill Tribal Textiles, which we hope to have online in the coming weeks.
For those who cannot visit the gallery for a walk through our Kuba Forest, we hope you enjoy the images below.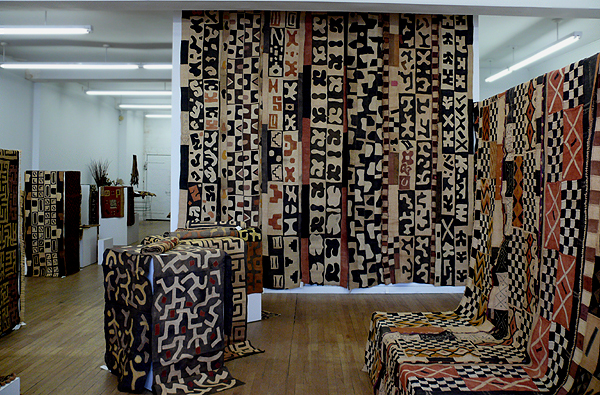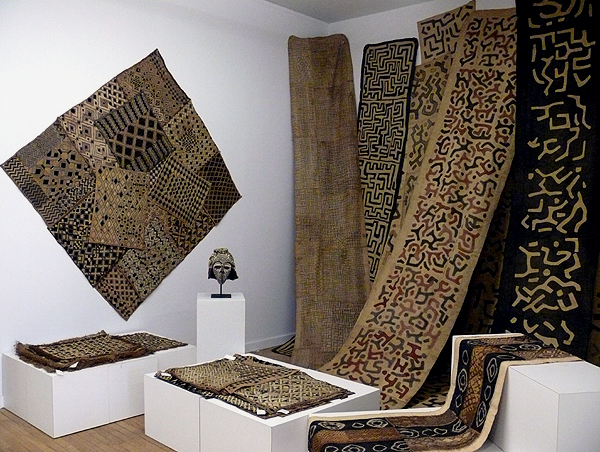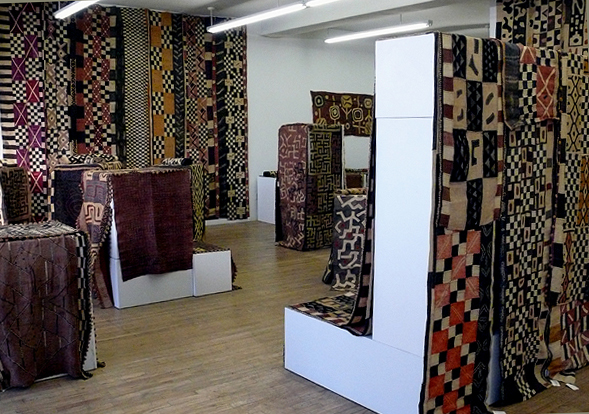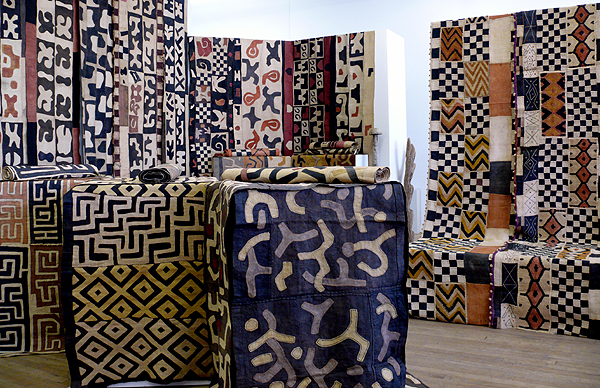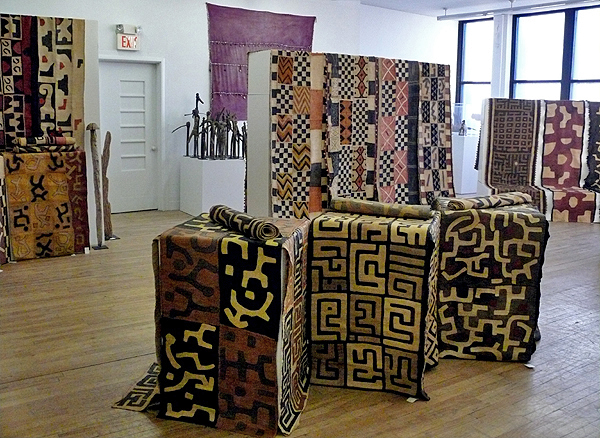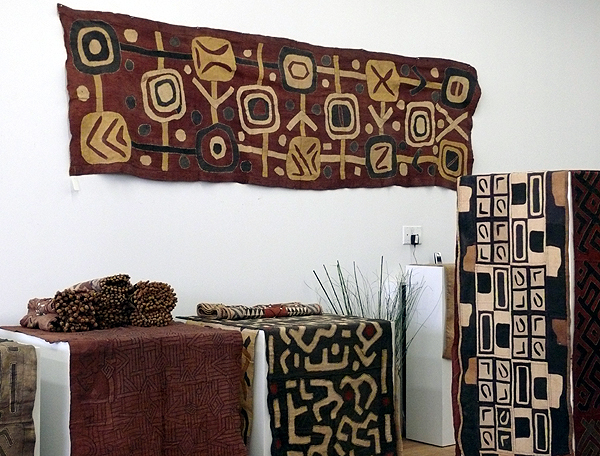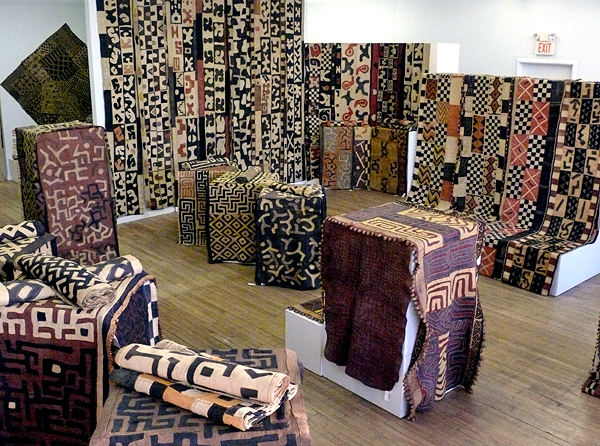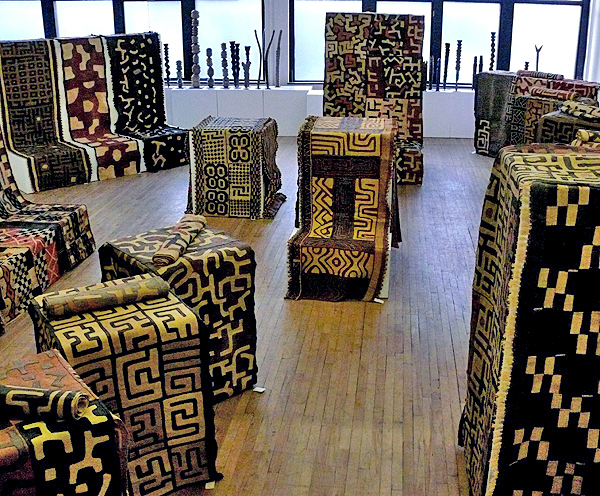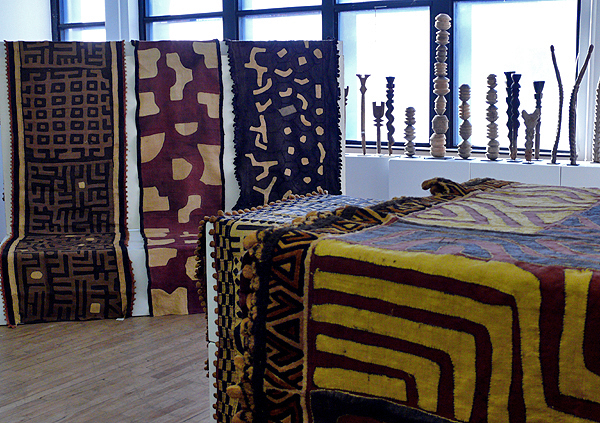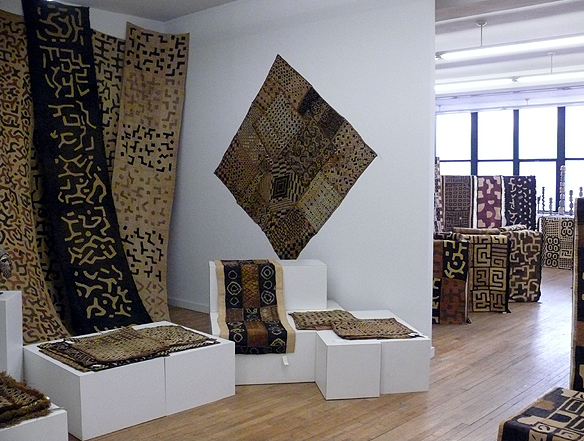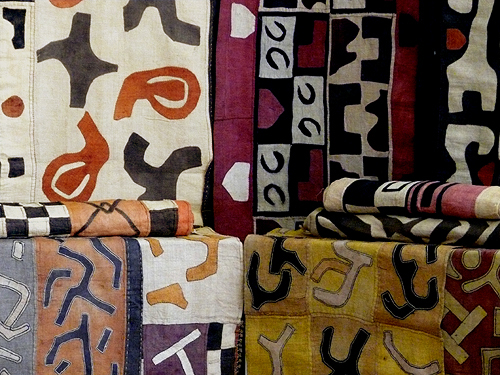 COMING SOON!
Hamill Tribal Textiles.com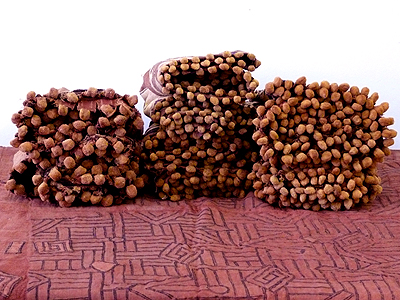 GO TO KUBA ART PAGE
GO TO KUBA SKIRT PANELS PAGE
KUBA BARKCLOTH PAGE
KUBA LONG PANELS
KUBA SKIRTS PAGE 1 (1-6)
KUBA SKIRTS PAGE 2 (7-12)
KUBA SKIRTS PAGE 3(13-18)
KUBA SKIRTS 4 PAGE (19-24)
KUBA SKIRTS 5 PAGE (25-30)
KUBA SKIRTS 6 PAGE (31-36)
KUBA SKIRTS 7 PAGE (37-42)
KUBA SKIRTS 8 PAGE (43-47)
GO TO AFRICAN TEXTILES PAGE
GO TO ARTIFACTS PAGE
GO TO NEW ADDITIONS PAGE