KUBA STYLE BOWL 1, DRC
This bowl shows no evidence of age or use and was probably made to be sold.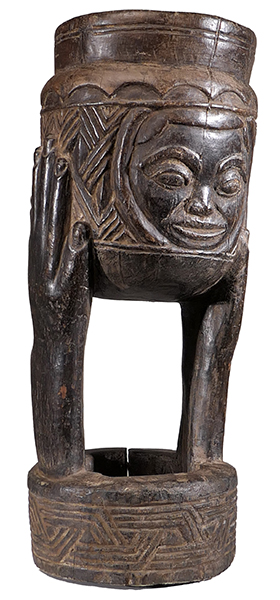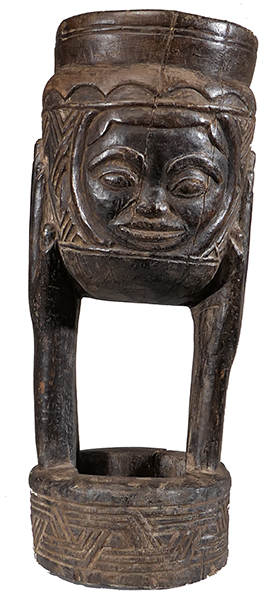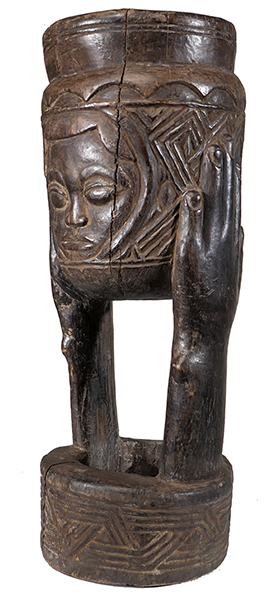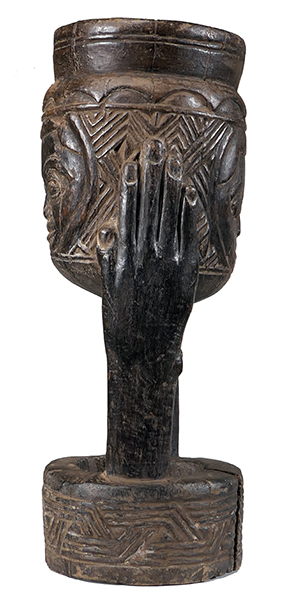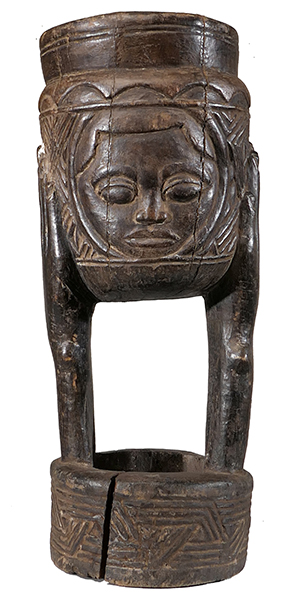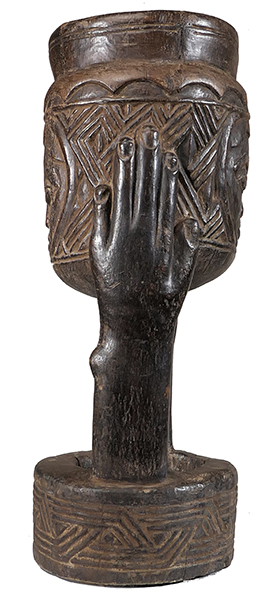 Photographs © Hamill Gallery
KUBA STYLE
BOWL 1
17.25-17.75" high x 7.5" wide x 7" deep
$400
The hands supporting the bowl are the strongest feature of this unusual bowl.
This Kuba bowl has several cracks; the two longest are on the bowl's back face (see details below). The widest is on the back of the base (see view from above below). There is a noticeable tilt and the top of the bowl is not level.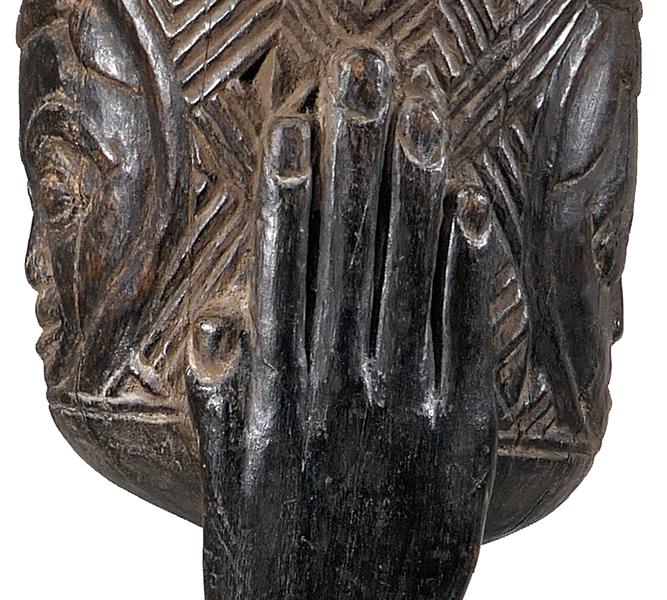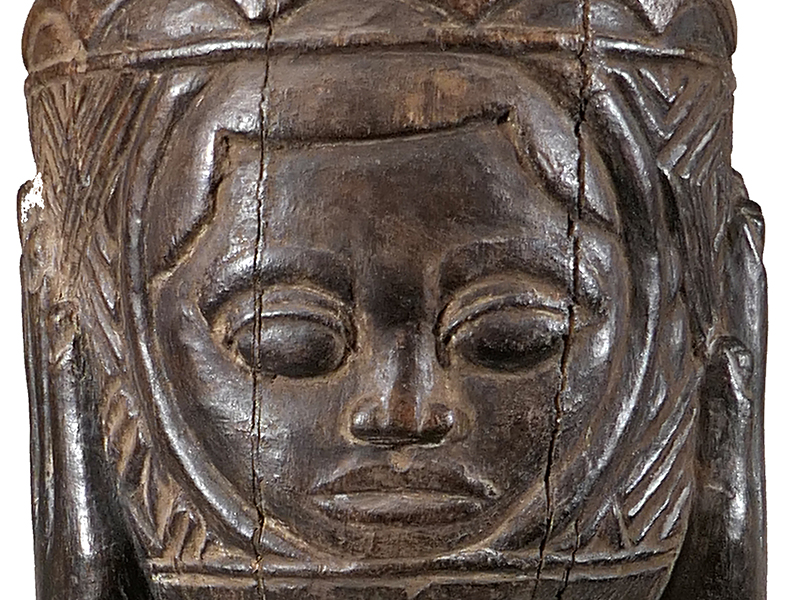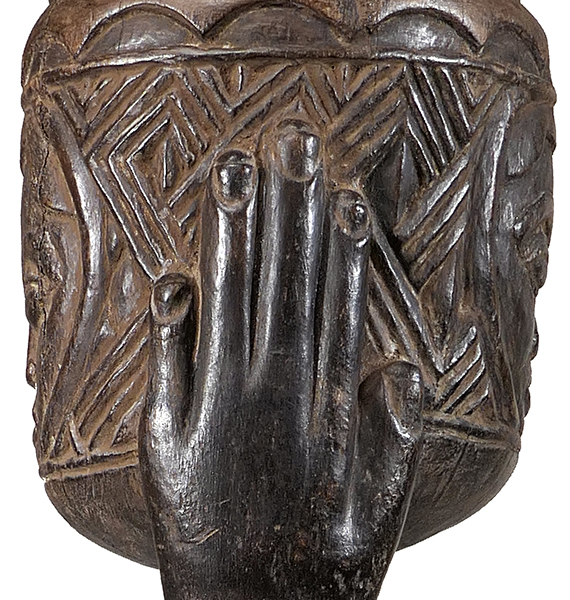 GO TO AFRICAN DRUM EXHIBIT PAGE