KUBA DRUMS ARCHIVES, DRC
The Kuba drums below have been sold and are left here for educational and research purposes.
For UNSOLD Kuba Drums GO TO KUBA DRUM PAGE


Photographs © Tim Hamill
KUBA, DRUMS, Nigeria
These Kuba drums have been vetted as being authentic with several showing significant signs of use and age.
Drums are among the most important art forms in Africa, used both as a musical instrument and as a work of sculpture significant in many ceremonial functions, including dance, rituals, story-telling and communication of messages. Twelve Kuba examples, with their intricate intertwined abstract designs, a few with faces or hand motifs, show the variety and skill known for Kuba sculpture.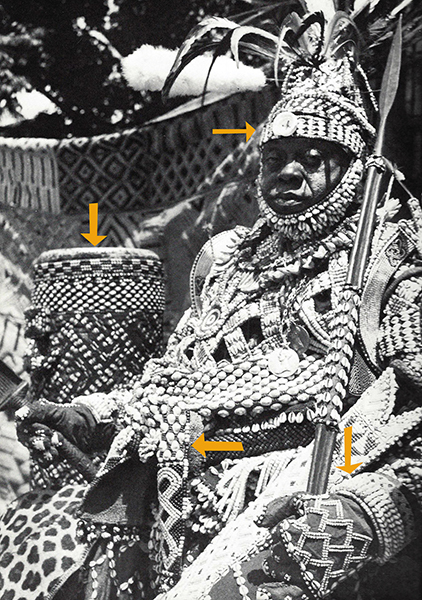 Kuba king flanked by royal drums, 1947 photograph by Eliot Elisofon
Museum of African Art, Eliot Elisofon Archives
(Note drum on left)
GO TO KUBA DRUM PAGE

RETURN TO KUBA ART PAGE
GO TO AFRICAN DRUM EXHIBIT PAGE