KUBA STYLE FIGURE 1, DRC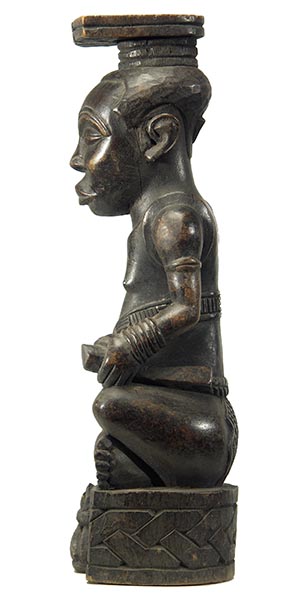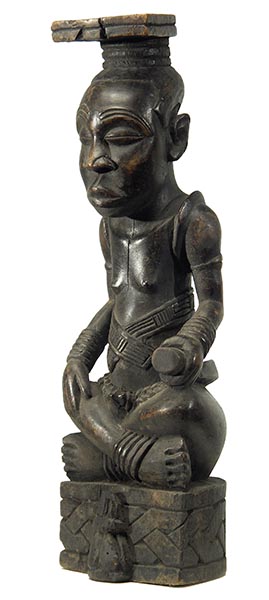 Photographs © Tim Hamill
KUBA STYLE
FIGURE 1
17 " high x 5" wide x 5" deep
$800
SOLD
Despite its wonderful form and fine carving this figure was probably made to be sold.
There is a crack on the chest and some wood loss on the front of the very top.
Ndop figures are idealized portraits of individual Kuba rulers. As in other ndop figures, the ruler sits cross-legged on a raised platform. His face expresses both aloofness and composure. The short sword in his left hand (held with handle out, indicating the nonaggressive pose of the nyim) and the belts, arm bands, bracelets, shoulder ornaments, and special projecting headdress are all elements of royal regalia. Ndop figures were believed to represent and honor the spirit of the nyim and serve as a point of contact with his spirit.
.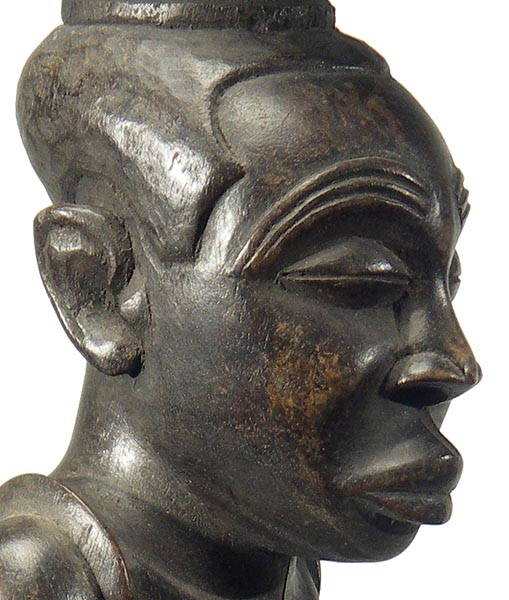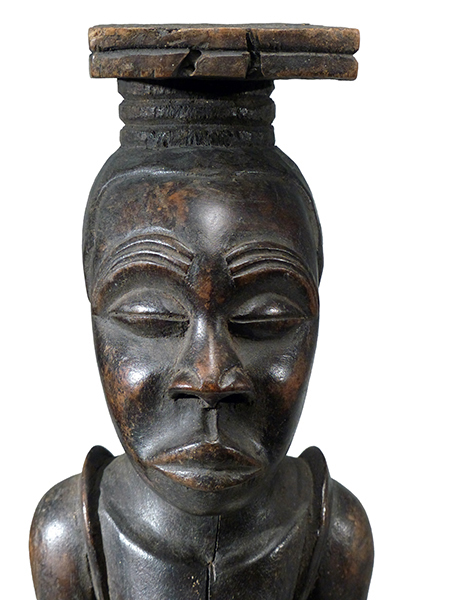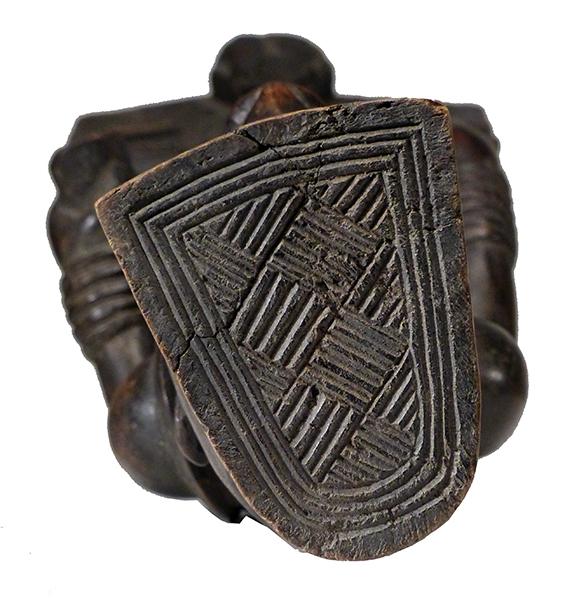 GO TO TAKE A SEAT EXHIBITION PAGE
GO TO AFRICAN DRUM EXHIBIT PAGE