POTO KNIFE 54, DRC
This Poto knife has been vetted as being authentic with signs of use and age. The handle is original and there are three copper rivets in the blade.
---



Photographs © Hamill Gallery
POTO
KNIFE 54
21.5" high x 5" wide x 2" deep
DRC
$200
SOLD*

Turned towards the light source, the blade exhibits a nice sheen on a rusty patina. The original wood handle, bound in a flat wire, has a stable crack.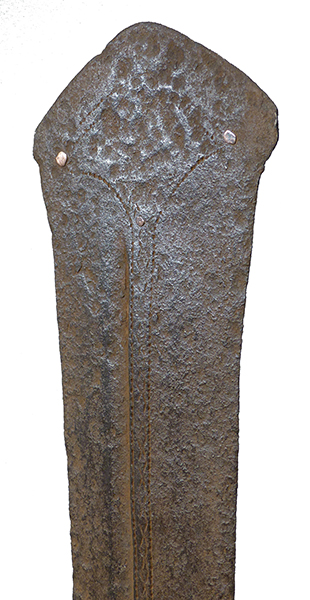 GO TO GEOMETRIES EXHIBITION PAGE
GO TO AFRICAN METALWORKS EXHIBITION PAGE
MJM06162017