MBOLE KNIFE 57, DRC




Photographs © Hamill Gallery
MBOLE KNIFE 57
26" high x 6.5" wide x 2.5" deep
$1000
SOLD
DRC
This knife has been vetted as authentic, with significant signs of use and age.
The elegant form ends in a heavy, solid copper alloy ball. The style is that of a royal knife.
There is some cracking in the back of the handle and the ball can be removed.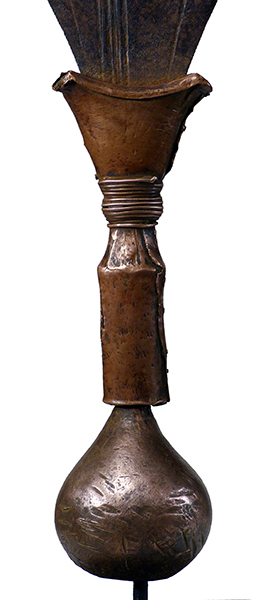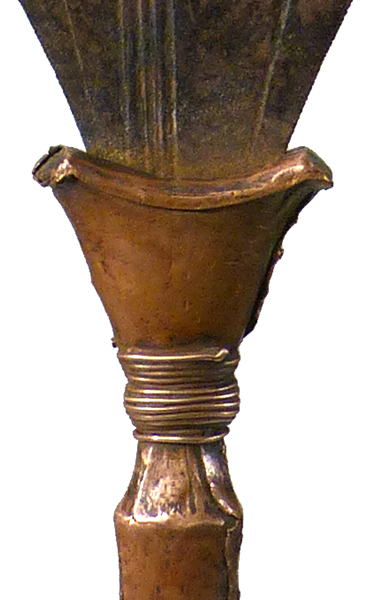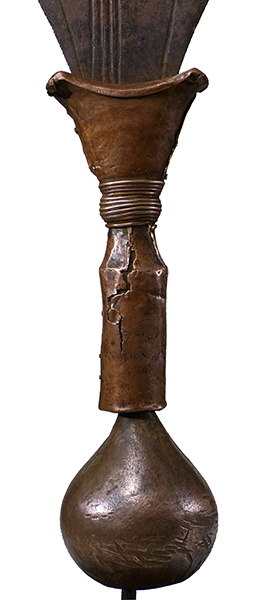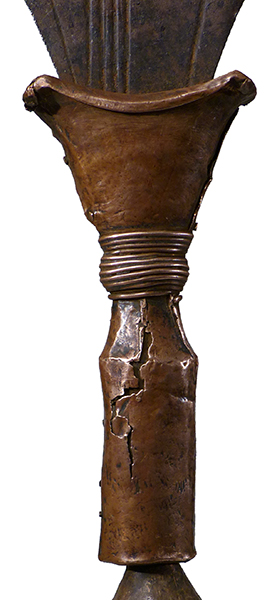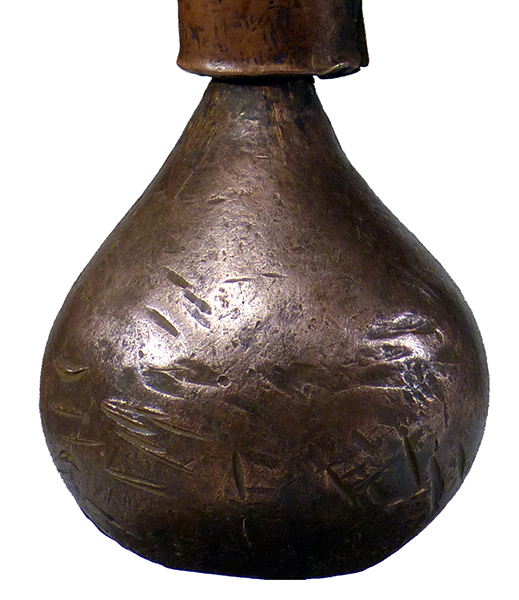 Knives, axes, currency blades and spears, all made of forged iron, attest to the skills in metal of the Kuba and related peoples of central Africa. Most exhibit an inventive variety of form and workmanship far beyond what was functionally necessary. Specialists in the field will identify these pieces much more specifically.
GO TO GEOMETRIES EXHIBITION PAGE
GO TO METALWORKS EXHIBITION PAGE